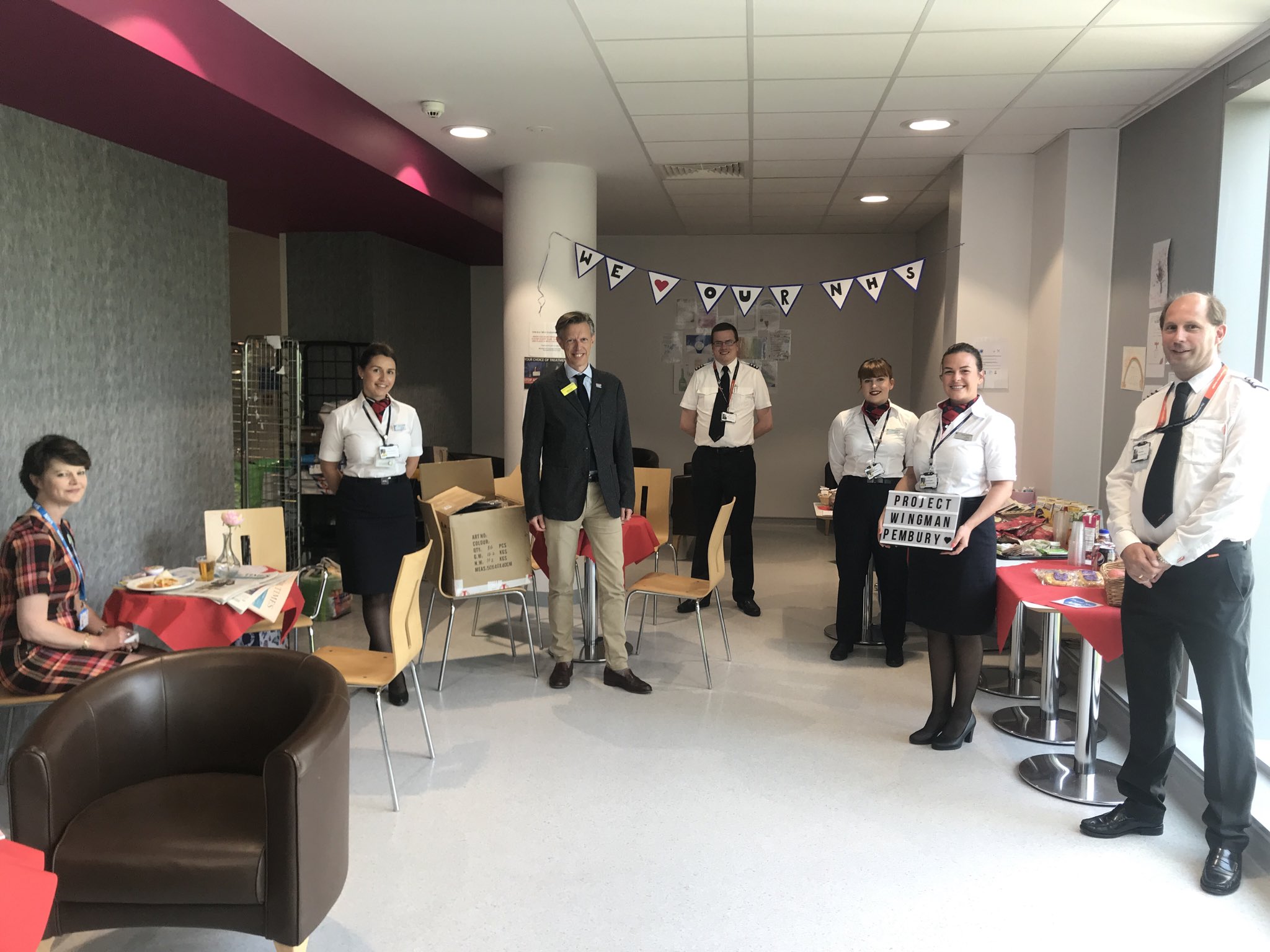 First class NHS staff at Maidstone and Tunbridge Wells NHS Trust (MTW) are benefitting from first class airline crew treatment as Project Wingman takes off to offer teams a luxury space to rest and recharge before, during and after shifts.
Project Wingman is organised and delivered by furloughed and grounded cabin crew volunteers, who have arrived at MTW to provide their services in both Maidstone Hospital and Tunbridge Wells Hospitals, so that all Trust staff can enjoy being served refreshments by uniformed airline staff.
MTW is the first Trust in Kent to be able to offer the service, thanks to volunteers from Project Wingman who are currently operating in 30 hospitals across the UK, with the service landing at Tunbridge Wells Hospital on Tuesday 5 May and also taking off at Maidstone Hospital on Monday 11 May, running from 7.30am-7.30pm every day.
MTW Director of Workforce, Simon Hart, said: "We are so pleased our colleagues across the Trust are able to benefit from this special service and it is all thanks to the amazing volunteers at Project Wingman.
"The cabin crews have a great understanding of what it is like to work in a high pressure environment and their presence and service is sure to raise many smiles amongst our hardworking, exceptional teams who have been going above and beyond during the Coronavirus pandemic."
Captain Dave Fielding, currently volunteering with Project Wingman, said: "It's about using the skills aircrew have to spoil hospital staff and make them feel they're special. They come off shift exhausted and weary and come into our lovely lounge and we pamper them, in the same way that passengers in first-class lounges at airports are used to being looked after."