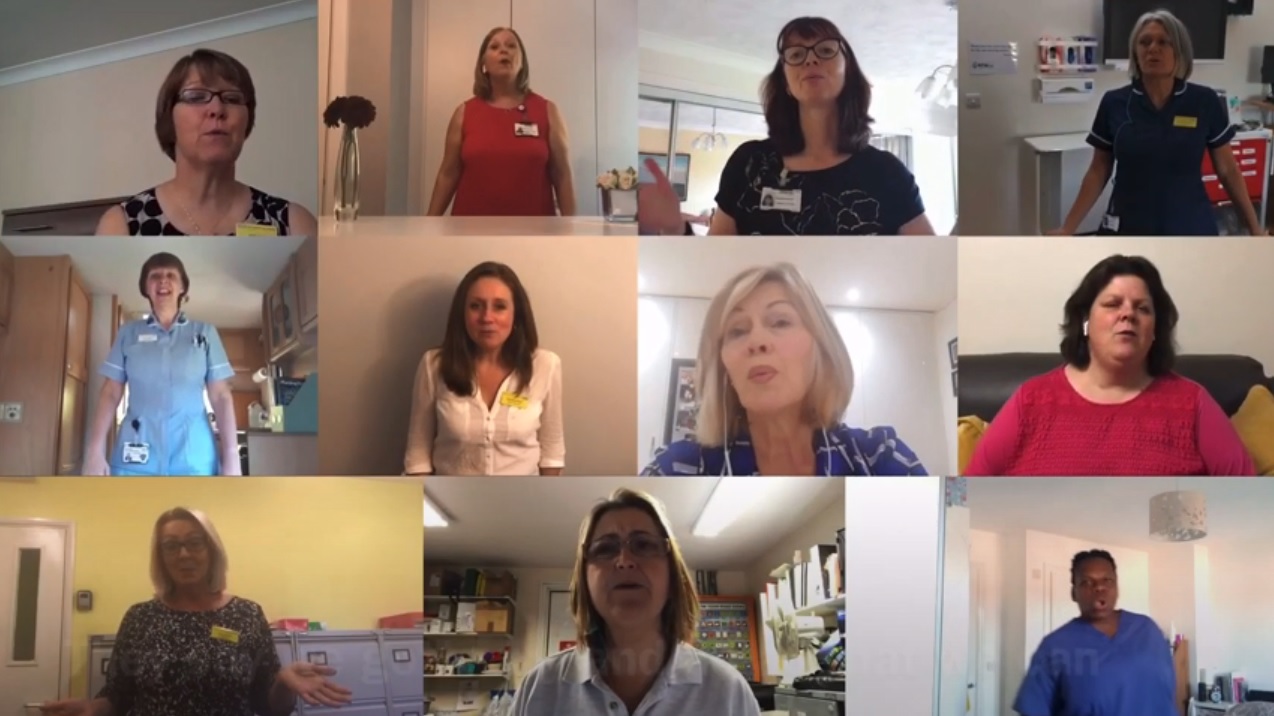 Let's beat it!
That's the message from Maidstone and Tunbridge Wells NHS Trust's choir in their cover version of Michael Jackson's hit song 'Beat it'.
Instead of the original lyrics the choir has switched the words in a bid to remind the public that they need to do all that they can to help save lives and beat the virus.
To make sure they were practising what they were preaching, the 12 choir members, who all work for the Trust, implemented the social distancing measures by rehearsing the song together using the video messaging service Zoom. They then used handheld devices and computers to record themselves singing individually so the footage could be edited together for the final video performance which can be viewed here.
SingingNation, who partner with MTW Trust to run weekly staff choirs at both the Maidstone and Tunbridge Wells Hospitals, supported the choir in this exciting project.
Consultant Paediatric Trauma and Orthopaedic Surgeon Rantimi Ayodele, who formed MTW NHS Trust's choir, and features in the video, said: "The choir is like a family and during the current challenges we are all facing we wanted to bring a message of solidarity and remind others that we all have a part to play when it comes to beating this virus.
"Whilst it was great fun practising and recording the song there is a serious message behind it – that we can overcome Covid-19 if we all work together."
To help keep the singing members connected during lockdown the choir continues to meet every Thursday between 12.30pm and 1.10pm by holding a video conference call.
Rantimi added: "Continuing with our weekly meeting is good for everyone's mental wellbeing during these troubling times. Not only does it allow people to still see each other and talk to one another but practising the songs together like we would do usually helps to lift the spirits of all of our members too."
Emma Pears, Managing Director of SingingNation, said: "SingingNation is privileged to serve our NHS, not only during this incredibly challenging time as they are on the frontline in the fight against Covid-19, but also in our weekly choir sessions.
"We help to foster a sense of community by creating opportunities for staff to connect, sing together and laugh! We love and respect our NHS choirs very much and were delighted to support them in this project."