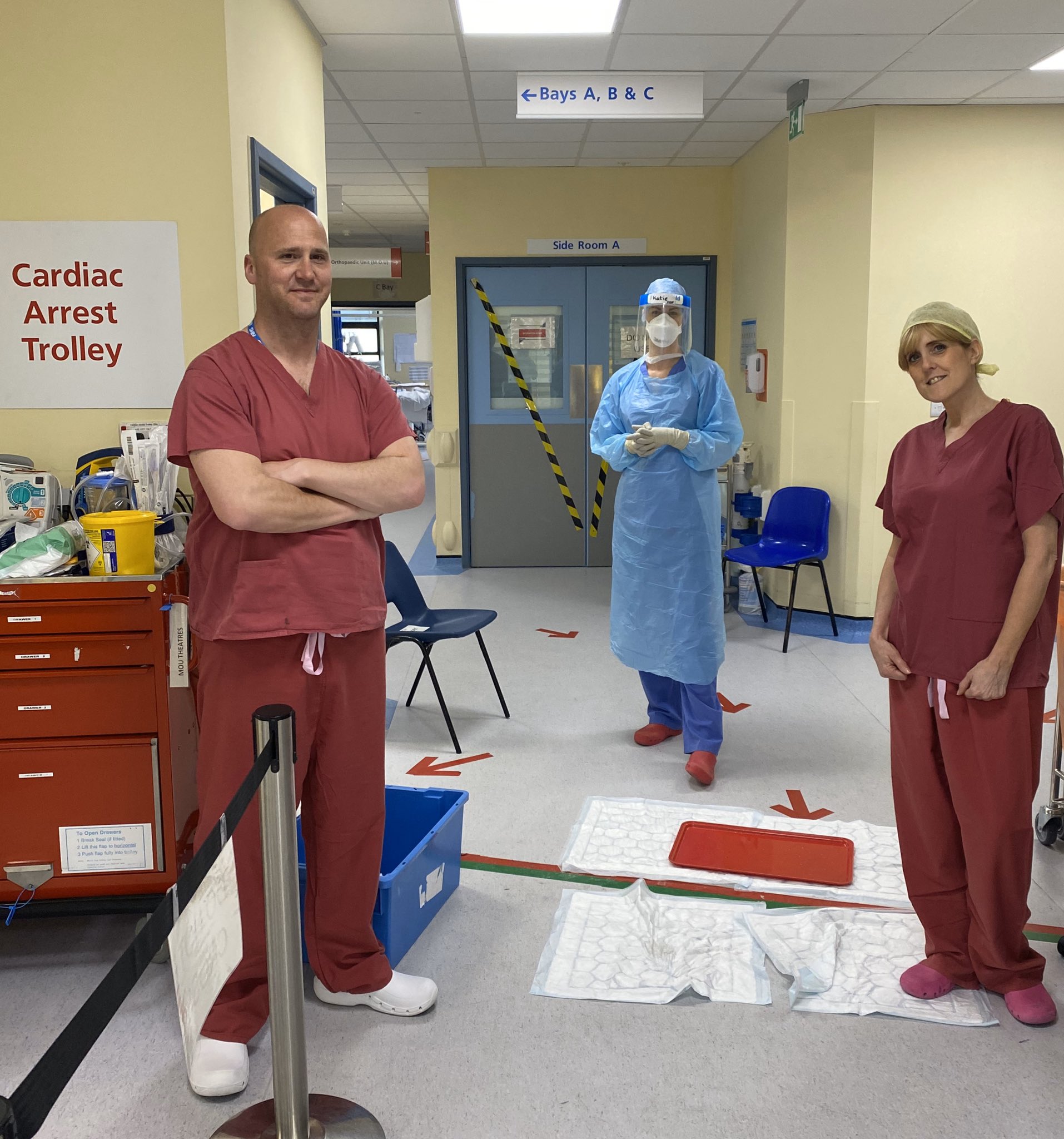 14 May 2020 is National ODP Day – a day to recognise our amazing Operating Department Practitioners across Maidstone and Tunbridge Wells NHS Trust (MTW).
But despite the role being such a rewarding one, it is likely many would never have heard of it.
So what exactly does a ODP do?
The role of the ODP is one of the oldest healthcare professions with origins going back to the birth of modern surgery in the 18th Century, with the modern day role consisting of three main areas:
1. Anaesthetics – supporting and assisting the anaesthetist during the peri operative journey
2. Scrub – supporting and assisting the surgeons with instrumentation during surgery
3. Recovery – overseeing the immediate care of a patient post operatively, maintaining airway support, pain management and observations during the emergence phase of anaesthesia
Paul Sigston, Consultant in Anaesthetics and Intensive Care and Chief of Service for the Division of Diagnostic and Clinical Support Services, said: "The ODP's are always capable of helping out in difficult circumstances, whether that be in strange places in the hospital or in the present crisis of Covid-19.
"As an anaesthetist, I really rely on having an ODP who can assist me in delivering anaesthetics but also can give me their thoughts when deliberating how to proceed."
To find out more about the role, checkout our 'spotlight on the ODP' with Practice Development Lead Theatre Practitioner, Kris Birney.