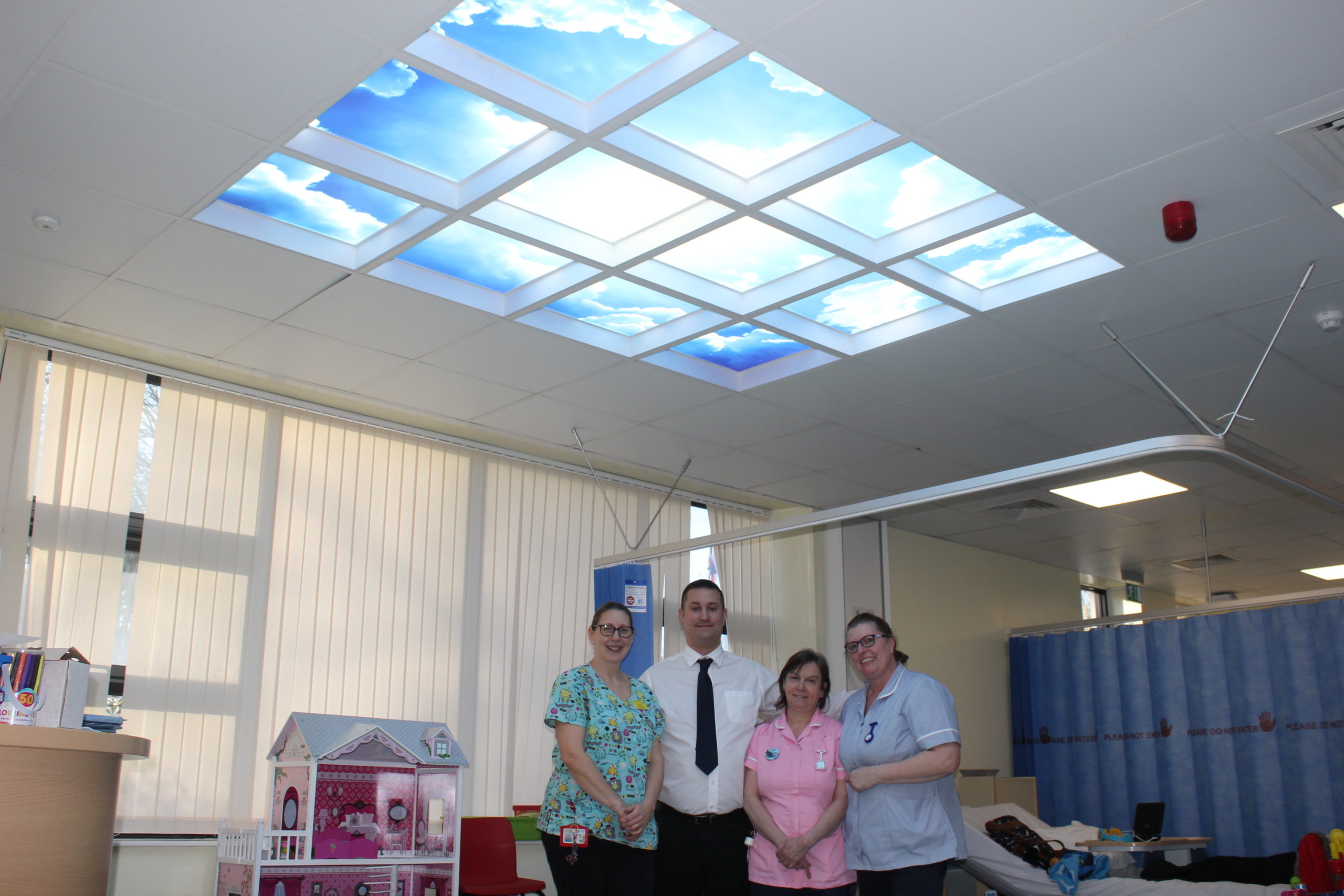 A little piece of the outside has been brought inside to Riverbank children's ward at Maidstone Hospital thanks to a generous donation.
Children undergoing treatment or waiting to go down for day surgery can now gaze up at blue skies, white floating clouds and rays of golden sunshine after Yesss Electrical, an electrical wholesaler based in Tunbridge Wells, gifted Maidstone and Tunbridge Wells NHS Trust a light display worth £3,120.
Branch Manager Elliot Swann and Sales Manager Matthew Bromley came up with the idea when the showroom was undergoing a small refurbishment.
Matthew said: "There was still plenty of life in the Visualite sensory and wellbeing lighting solution so we knew we didn't want to simply discard it.
"Visualite wellbeing lighting solutions are specifically designed to provide a calming and therapeutic effect in any healthcare space. They not only help patients to relax during procedures but also provide an aesthetically pleasing environment for staff and visitors too.
"We thought about where we could donate it and realised it would probably be a welcome addition for staff, children, family and visitors on Riverbank so we were only too happy to pass it on to them."
Jackie Tyler, Lead Matron for Paediatrics, said: "We're very grateful to Yesss Electrical for their generous donation.
"Visiting a hospital ward can be scary and quite daunting for children and their families but I have seen first-hand how the new lighting installation is helping to put a smile on the faces of everyone who visits the ward which is just lovely."