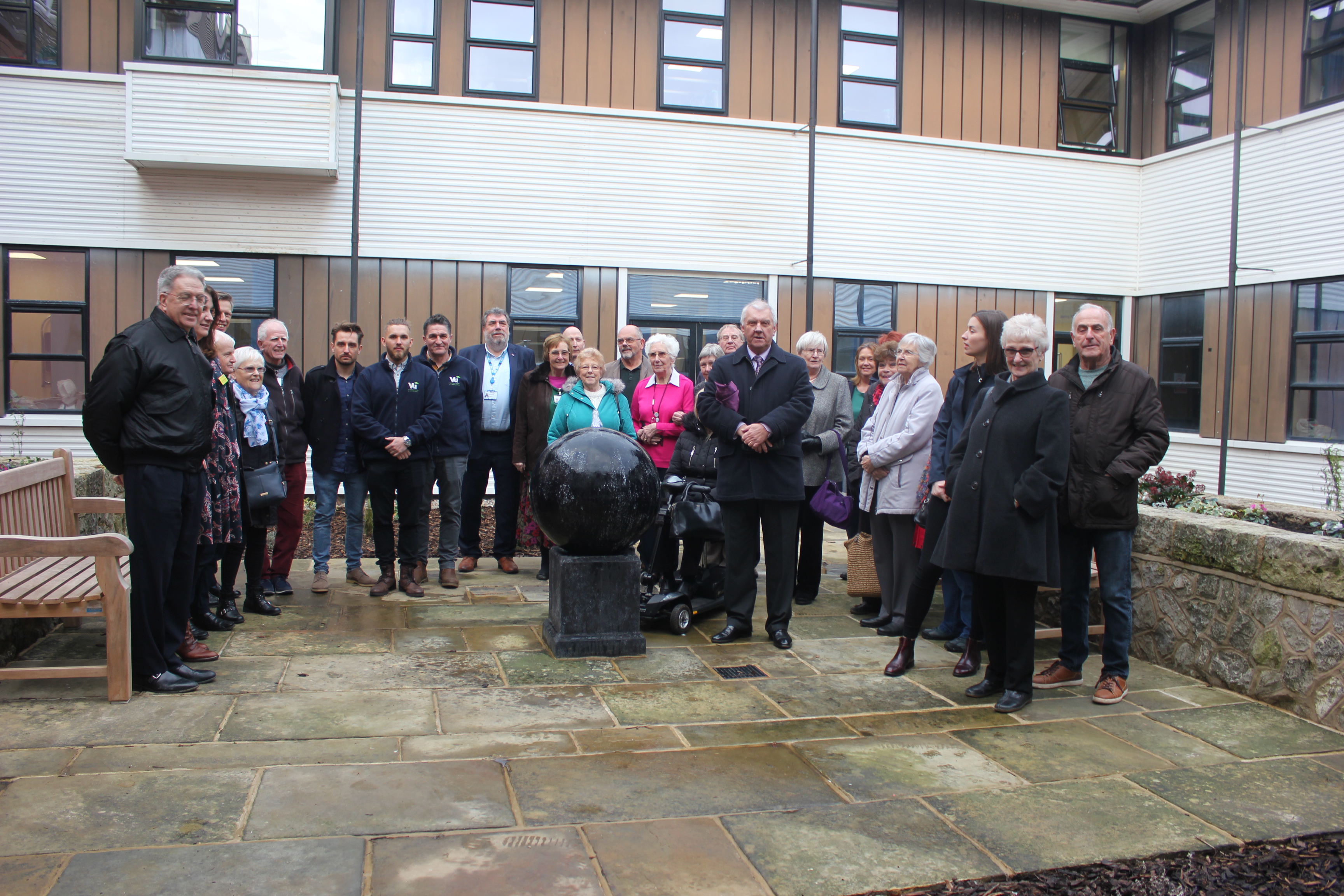 A tranquil garden at Maidstone Hospital is now open to patients during daylight hours, seven days a week after undergoing a makeover.
Maidstone Hospital League of Friends came up with the idea and secured funding partners for the £16,000 transformation project which was carried out by Vu Garden Design & Landscaping.
Old benches, ivy, flower beds, a magnolia tree and stonework which had been damaged by the tree's roots, were removed in order to create the garden which is now accessible to everyone.
It now boasts a new seating area, stepping stones around raised flower beds which contain sensory plants, new benches and bins plus a water feature.
David Highton, Chairman of Maidstone and Tunbridge Wells NHS Trust's, officially opened the garden on Thursday 16 January 2020. He was joined by Gareth Owen, Chairman of Maidstone Hospital League of Friends, who came up with the idea of revamping the courtyard and for it to be open every day so people have a quiet place to go when they need it most.
Funding for the project came from Bovis Homes Group, Croudace Homes Ltd, The Whitehead Monckton Charitable Foundation, Kent County Council's Combined Member Grant Scheme and also Gallagher Aggregates who donated materials to the project. The work started at the beginning of October and took four weeks to complete.
Mr Owen said: "I am absolutely delighted that Maidstone Hospital League of Friends was able to help breathe new life into the courtyard. It was starting to look tired and worn and was in desperate need of some TLC.
"I hope patients and visitors alike enjoy the space which can now be used any time of the day."
Mr Highton said: "We are extremely grateful to Maidstone Hospital League of Friends for coming up with the idea and to all the partner agencies that helped fund the makeover.
"This is just one of many projects that we are doing to help improve the patient experience no matter how long their stay is."