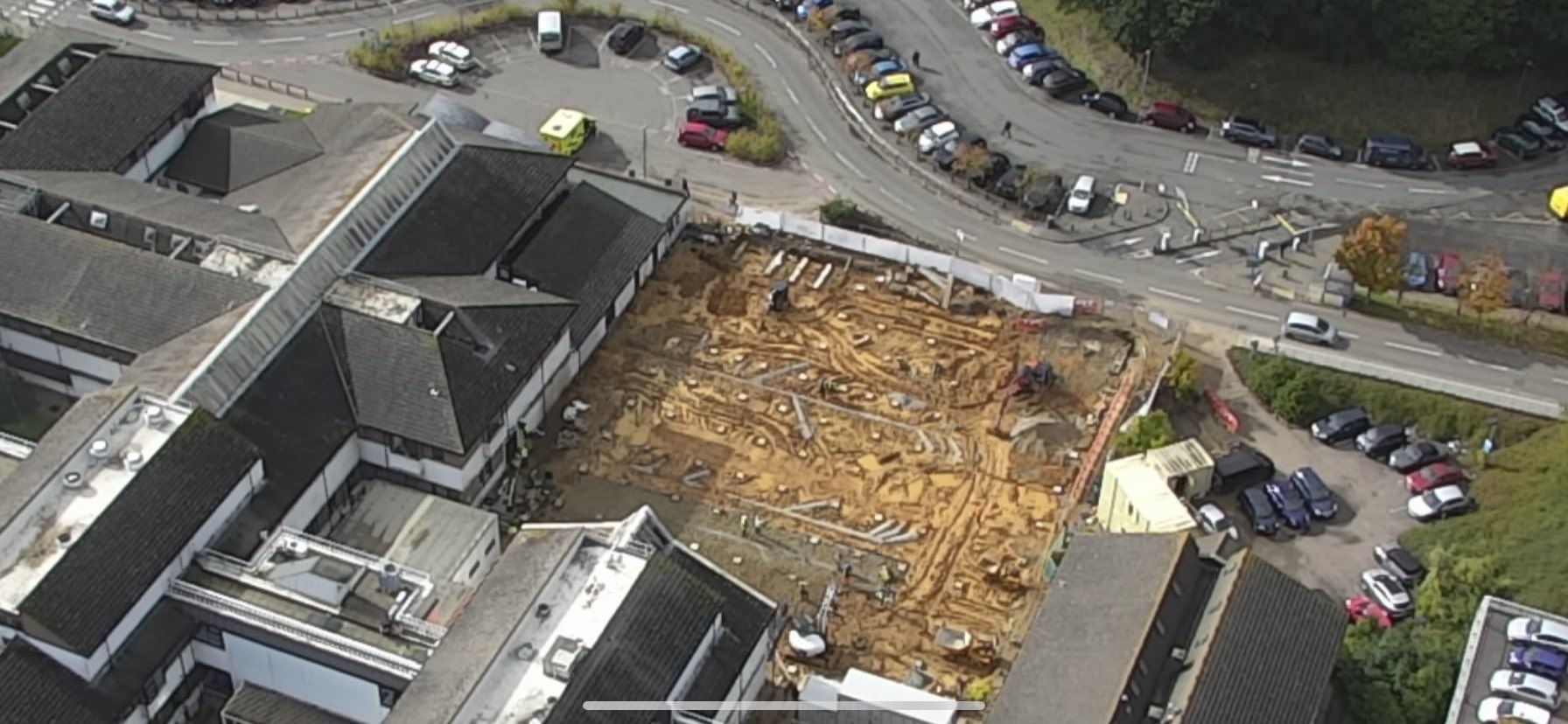 A new £8m purpose-built Acute Assessment Unit (AAU) is set to improve patient care when it opens its doors at Maidstone Hospital in the New Year.
The 1,400m2 ward, which will be sited next to, and accessed via Maidstone Hospital's Emergency Department (ED), will take patients with urgent medical and surgical conditions who have been referred by their GP or ED to undergo further assessment.
When a patient arrives on the short stay ward, they will be assessed by a nurse and observations and investigations will be carried out before they are seen by a doctor who will plan the diagnosis and treatment.
Once completed, the unit, which will house 14-short stay beds, eight assessment beds and a treatment suite comprising three separate treatment rooms, will be open to admissions seven days a week until 8pm and will be operational 24-hours a day.
It will be staffed by a dedicated team of doctors, nurses, therapists, pharmacists and other allied health professionals so patients can access the most appropriate treatment as quickly as possible.
Dr Laurence Maiden, Chief of Service for Medicine and Emergency Care, said: "Building this state-of-the-art, dedicated assessment unit means we can care for our emergency patients in a fit-for-purpose, modern environment, with improved dignity and privacy, and access to the Emergency Department (ED).
"Importantly, it allows us to build on the excellent work we've been implementing across the Trust to ensure patients receive rapid access to the right care and treatment by ensuring they are seen by the right people in the right place so they can return home quickly and safely."
The pre-fabricated building, which consists of 30 pods, is being built off site. Contractors are currently preparing the ground at Maidstone Hospital ready for the installation of the pods which will be delivered to the site between Saturday 26 October and Thursday 31 October 2019 – subject to weather conditions.
The unit will be fully operational by January 2020.