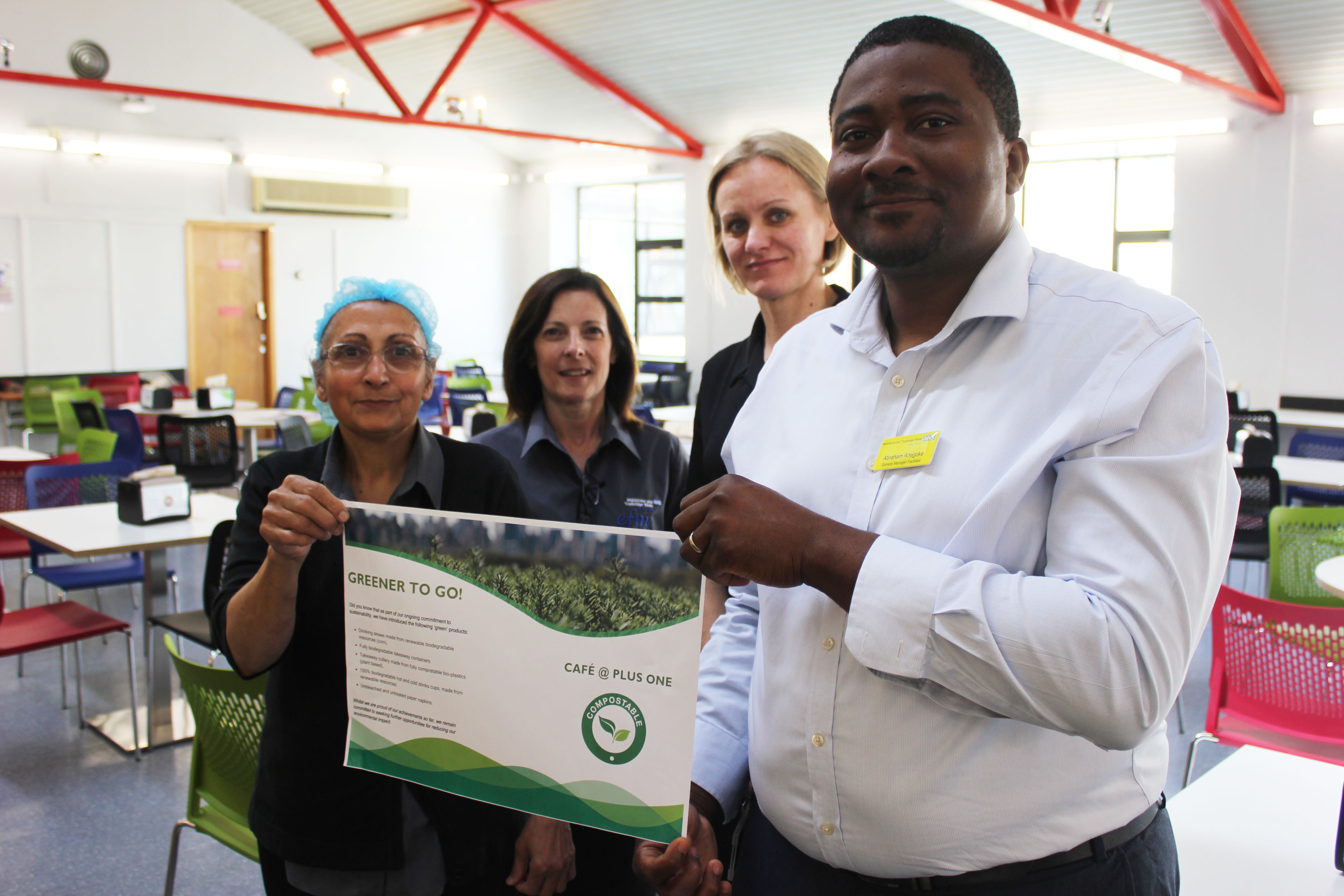 Restaurants based at Maidstone and Tunbridge Wells NHS Trust (MTW) have 'gone green' after bringing in a number of environmentally-friendly changes to help reduce waste and plastic use.
As part of the Trust's ongoing commitment to sustainability, Café @ Plus One based at Maidstone Hospital and Café @ Minus One at Tunbridge Wells Hospital have brought in innovative 'greener' products to help cater for staff, patients and visitors.
Many of the changes focus on reducing plastic waste such as stopping the use of plastic sauce sachets and instead using bottled products in addition with simple but effective substitutes including moving to wooden drink stirrers and using fresh milk in jugs instead of single plastic milk portions.
As the Trust makes radical changes to lower its carbon footprint, there has also been an emphasis on using more 'plant-based' products including switching plastic straws to renewable biodegradable versions made from corn.
All takeaway containers are now also fully biodegradable and all cutlery is made from fully compostable plant-based bio-plastics.
Both restaurants have also introduced forward-thinking products such as unbleached and untreated paper napkins and 100% biodegradable hot and cold drinks cups made from renewable resources.
General Manager for Facilities for MTW, Abraham Adegoke, said: "With there currently being a huge national focus on reducing waste and plastic use, we are proud to bring in these changes to make our restaurants at the Trust more environmentally-friendly.
"Our restaurants are open 365 days a year and we serve thousands of people every week, so it's important we take responsibility and do all we can to help protect our planet.
"All of our customers have been extremely supportive of the changes we have been making, but the hard work doesn't stop here and we are always looking for more ideas to reduce our environmental impact."