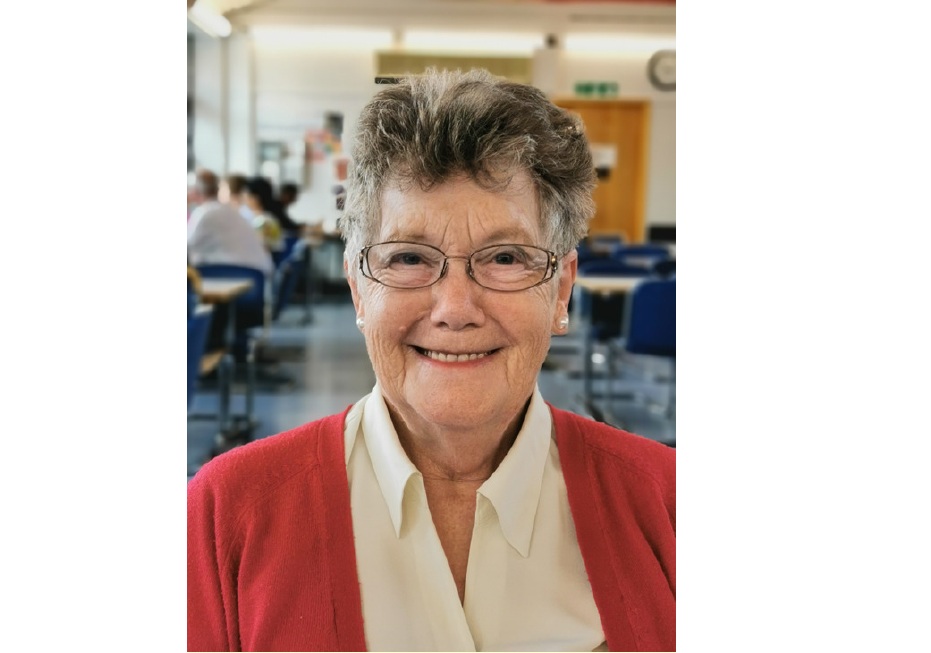 The UK celebrates Volunteers' Week from 1-7 June in recognition of the invaluable contributions of people across all sectors who offer up their time.
The week acknowledges and pays tribute to the millions of people who give freely of their time, skills and expertise to volunteer in our health and care services, as well their own communities, to help and support other people.
At Maidstone & Tunbridge Wells Hospital we have 350 plus volunteers who give their time to our patients, visitors and staff. Some volunteers are clearly visible and others blend into the background unseen, but all bring with them, a wealth of life experience, care, dedication love and a warm smile.
To kickstart our week of tributes to our volunteers, we introduce Patient Experience Volunteer, Pam Croucher, who tells us a bit about her role at the Trust.
Where do you volunteer?
I volunteer at Maidstone & Tunbridge Wells Hospitals.
Tell us more about the volunteer role…
I attend meetings as a patient representative to remind people the patient is the heart of everything. Part of the role is speaking to patients about the care they receive-not medically but the other things that matter when you're receiving care like their views on food, waiting areas etc. I support the Complaints Manager in reviewing a sample of complaints to look at the quality of responses, undertake assurance audits, am part of the I Want Great Care meetings and the Learning Lessons and Embedding Evidence meetings. I've recently taken part in mock OSCE assessments by acting as a patient to help test our international nurses. I also review patient information leaflets which I do from the comfort of my own home!
How often do you volunteer?
It depends on when the meetings are – some are monthly, some every three months and some annually.
How long have you been volunteering here?
Over 5 years now. I took a bit of a break but volunteering is quite addictive so I came back!
What did you do before?
At first I was a Sorceress's Apprentice (a pharmacy dispenser to you) – then I decided it was time for a
change and a challenge and became a secretary.
Why do you volunteer?
When I first retired, it was like being on holiday – I didn't have to get up or be anywhere at a particular time. After a few months I began to feel a bit useless and became a volunteer driver for 4 years. Sometimes I would sit with patients whilst they underwent chemotherapy treatment or waited with them for their appointments. It may be selfish, but I felt that I really gained a purpose whilst giving something back.
Why do you volunteer at a Hospital?
The driving volunteer work led to me volunteering within healthcare. I always feel that my views are
listened to and that I'm treated respectfully. I really feel like I'm making a difference – it's so worthwhile.
Do you volunteer anywhere else?
Yes I do. I work with HealthWatch and also KCHFT. I do some general admin work for the neuro-rehab team and type clinic appointment letters and do the filing for the Parkinson's Nurse Specialist – that way she can spend her precious time working with the patients.
What advice would you give to anyone considering volunteer work?
I find the work really enjoyable and interesting. You might not be involved every day, you are always
asked if it's convenient and if it isn't, that's OK – there's always next time. It fits into your life. I couldn't ever imagine not being a volunteer.
If you would like more information about Volunteering at Maidstone and tunbridge Wells Hospitals please contact annemarie.stevens-swain@nhs.net or call 01622 224719.