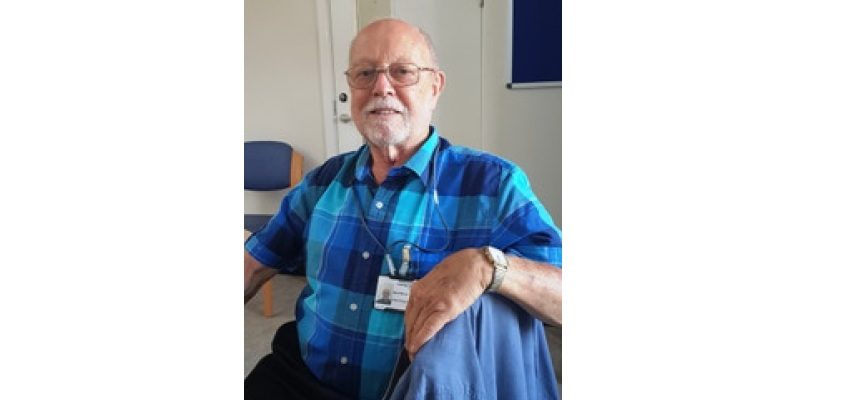 At Maidstone & Tunbridge Wells Hospital we have 350 plus volunteers who give their time to our patients, visitors and staff. Some volunteers are clearly visible and others blend into the background unseen, but all bring with them, a wealth of life experience, care, dedication love and a warm smile.
As we continue our week of focusing some our volunteers who make such a big difference, we introduce patient Experience Volunteer, David Morris, who talks about his experiences of being a volunteer.
Where do you volunteer?
I volunteer at Maidstone & Tunbridge Wells Hospitals.
Tell us more about the volunteer role…
For me it's about being able to look at things from a patient's perspective. Whilst myself and a volunteer colleague have responsibility for reviewing random selections of spent complaints for the Trust and I get involved in the development of contracts with bodies providing services to the NHS, I feel that I provide the most benefit when undertaking PLACE and care assurance visits. These activities put patient views at the centre of an assessment covering privacy and dignity, cleanliness, food and general building maintenance. Talking to patients about their experiences and being able to make a difference by
raising those issues on their behalf means a lot to me.
How often do you volunteer?
It depends on what's going on.
How long have you been volunteering here?
I started volunteering in 2002.
What did you do before?
I was a science technician in state and private schools
for over 40 years.
Why do you volunteer?
When I retired in 2002 I wanted to continue to feel a sense of achievement. From my own experience of healthcare, I knew only too well how vulnerable a patient can feel and wanted to do something that made a difference. So I became involved in the Patient and Public Involvement Forum.
Do you volunteer anywhere else?
Yes – I've been working with HealthWatch since 2012 to give people a stronger voice in influencing how health and care services are provided locally. I'm also the Vice-Chair of the Tunbridge Wells Over-50s Forum.
What advice would you give to anyone considering
volunteer work?
Join up and give it a try. You are certainly not goingto lose anything by it and you might gain a lot more thank you think.
If you would like more information about Volunteering at Maidstone and tunbridge Wells Hospitals please contact annemarie.stevens-swain@nhs.net or call 01622 224719.