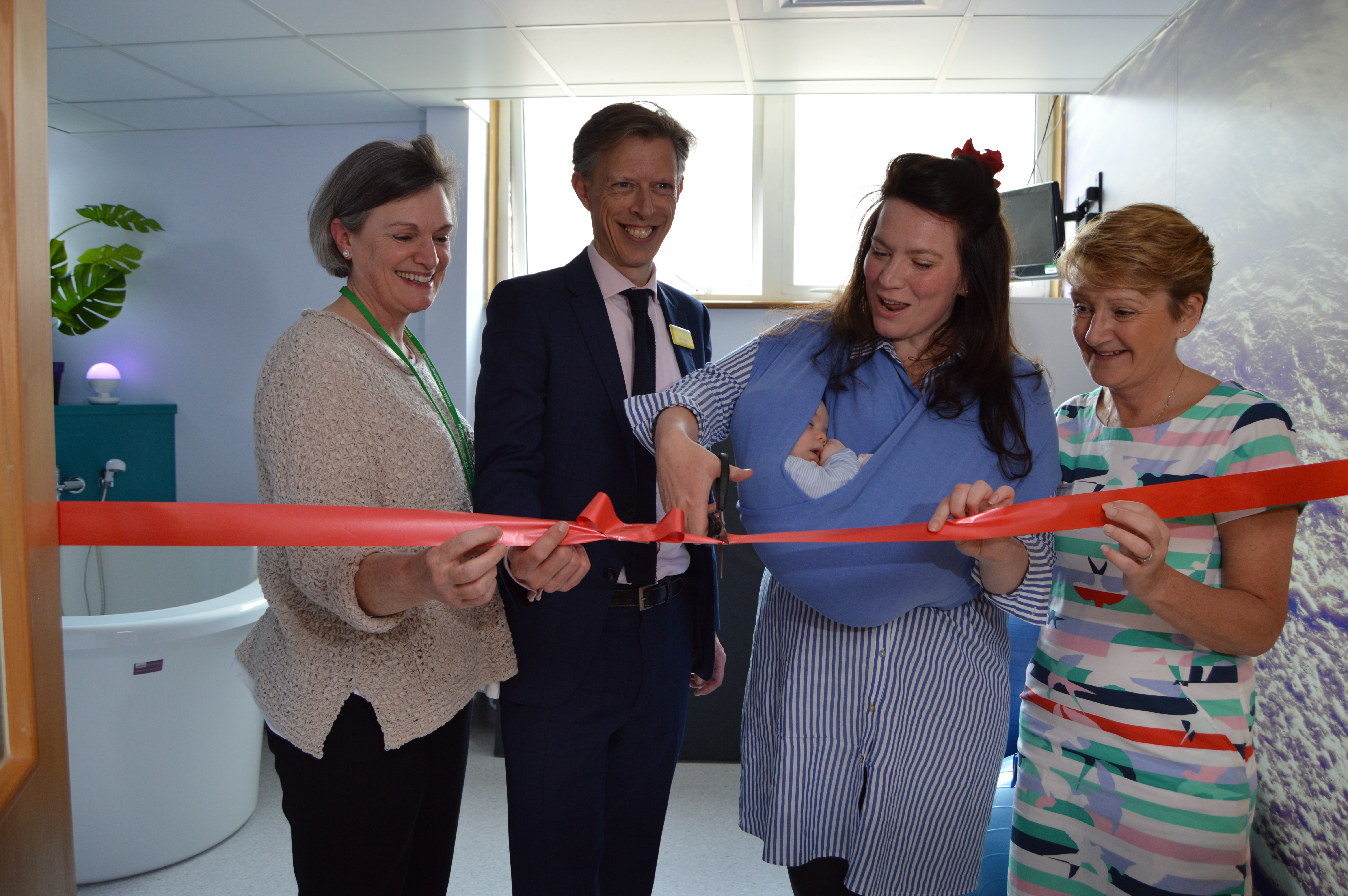 Maidstone and Tunbridge Wells NHS Trust opened its newly refurbished birthing rooms at Crowborough Birth Centre, Crowborough, with a ribbon cutting ceremony last Friday, 10 May.
The Friends of Crowborough Hospital donated over £120,000 to renovate the Birth Centre, providing a comfortable oasis and tranquil birthing experience for new mothers.
The special event was attended by Maidstone and Tunbridge Wells NHS Trust Chief Executive, Miles Scott, Dr Kate Stokes, President, Friends of Crowborough Hospital (FoCH) and celebrity guest 'Call the Midwife' actress Melody Grove, who gave birth to her second child at the Birthing Centre this year, and spoke highly about her experience at Crowborough.
Other guests included midwives, MTW staff and mums who had had their babies at the Centre. They were all given the opportunity to view the newly decorated rooms and facilities.
The Birth Centre has seen a 16% increase in mothers choosing to have their babies at the unit this year with 181 babies delivered between April 2018 – March 2019.
Birth Centre Manager, Karen Leeson said:
"We provide midwifery led, women centred care to all women throughout Kent and East Sussex giving them choice in their place of birth.
A huge thank you to the Friends of Crowborough Hospital for their support and generous donation, everyone has worked really hard to make the rooms as comfortable and uplifting as possible.
Special thanks also to all the midwives and maternity support workers for their ongoing professional and excellent care provided to women and their families."
Th