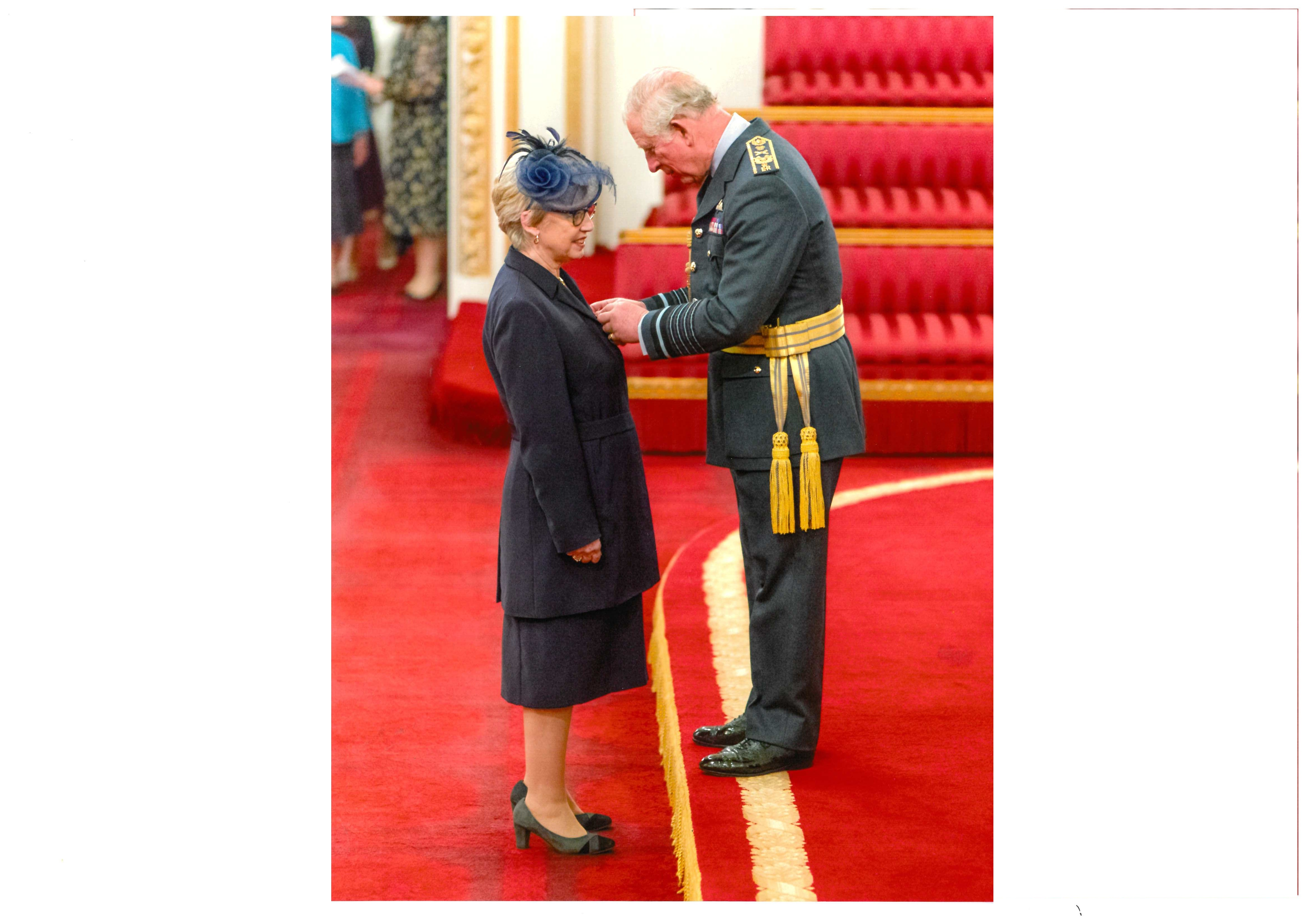 Christine Richards, Head of Radiotherapy Services at Maidstone and Tunbridge Wells NHS Trust (MTW), is retiring after a glittering career which has spanned almost five decades of being dedicated to Radiography and cancer patients.
Christine, 68, from Maidstone, joined the Trust in 1990 and will be enjoying her final day with MTW on Friday 31 May after qualifying as a Radiographer back in 1972.
Christine's work has been recognised nationally after she travelled to Buckingham Palace in June 2018 to receive an MBE from Prince Charles for her services to cancer patients.
A member of the College of Radiographers, Christine has also won Radiographer of the Year twice and been at the forefront of projects to improve patient care and helping to shape how the Trust's innovative Radiotherapy Department looks today.
Christine also chaired a working group relating to skin care for radiotherapy patients as well as working on projects to enhance staffing standards for therapeutic radiographer and giving expert presentations at national meetings.
During her early career with MTW, Christine also travelled to the US as well as Sweden and Norway to source state of the art equipment for the Trust as well as overseeing training for staff.
Christine, said: "I will miss the people because it's such a friendly atmosphere here and I've worked with some of my colleagues for many years. I'm also going to miss the patients because being part of something that is going to make such a difference to someone's life is so rewarding.
"I've been very fortunate in being able to achieve many things and going to Buckingham Palace to be awarded an MBE is something I never even dreamed of, so it really topped off my career.
"Everyone at MTW really respects one another and works as a team to help our patients and it's been a real honour to work alongside them all for so many years."
With Christine now looking forward to holidays to Italy and France, former Radiotherapy Planning Manager, Amanda Williams, will now step into the role after working with the Trust for 21 years.
Amanda qualified as a Radiographer 27 years ago after training as a Therapeutic Radiographer in Velindre Hospital, Cardiff, South Wales.