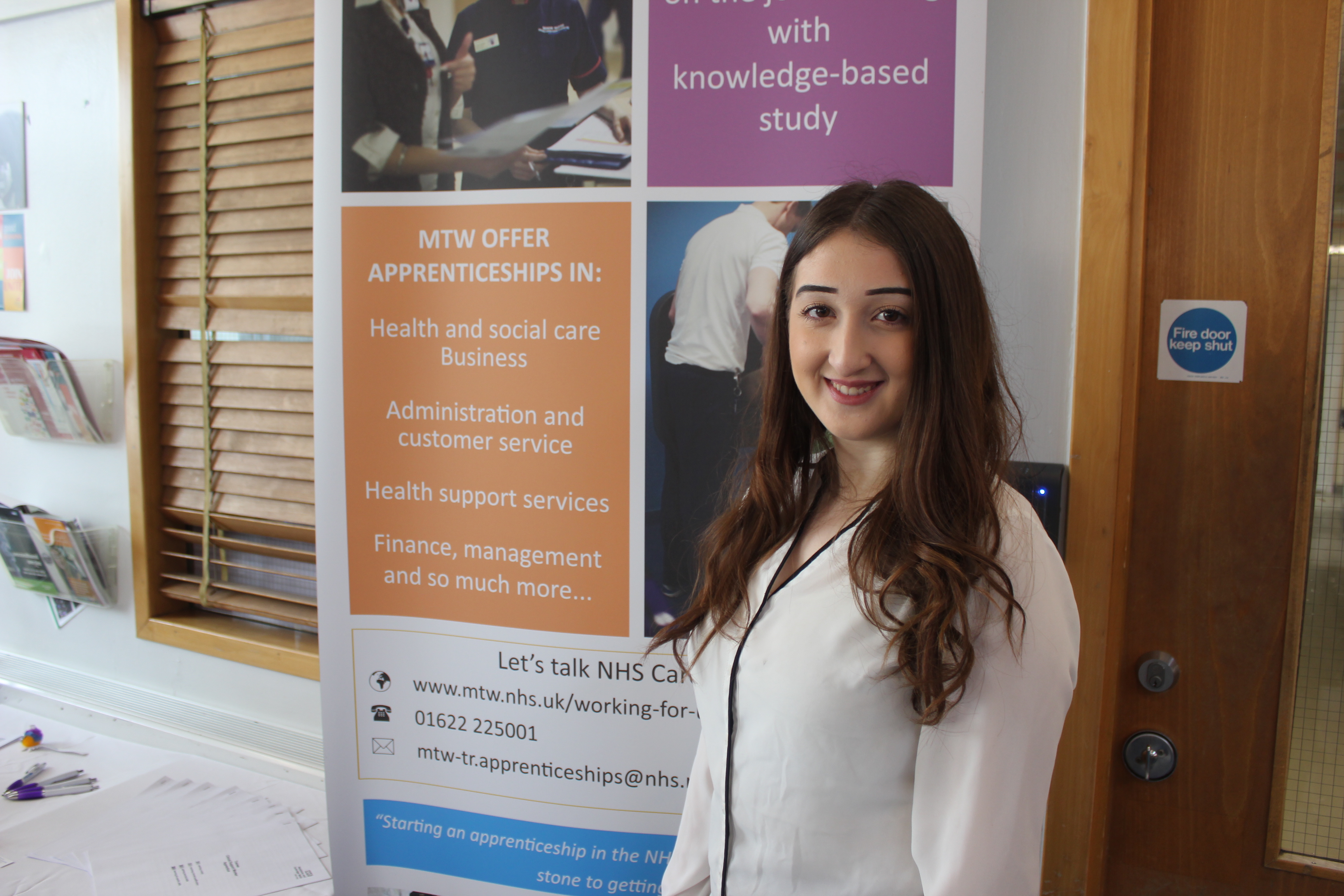 Maidstone and Tunbridge Wells NHS Trust has been supporting National Apprenticeship Week from 4-8 March by encouraging jobseekers to look into apprenticeship opportunities to help kickstart their careers.
This annual event looks to bring the whole apprenticeship community together to celebrate the impact of apprenticeships on individuals, employers and the economy, with the Trust hosting several events during the week for people to get involved with.
Information stands were set up at Maidstone Hospital and Tunbridge Wells Hospital across the week with staff on hand to give out information as well as advise on opportunities with the Trust and how people can apply.
There was also a #askanapprentice 'social media takeover' as former Trust apprentice, Hannah Morris, answered questions from the public about her experiences across Facebook, Twitter, Instagram and LinkedIn.
Hannah recently finished her apprenticeship with the Trust in December and has since moved into a permanent full-time administrator role at Maidstone Hospital, which showcases just how an apprenticeship can be an excellent passage into employment.
Hannah, 19, from Larkfield, said: "Taking up an apprenticeship with the Trust was a really good gateway into employment for me and gave me so much confidence to take my career forward and give me great experience of working within an office and being part of a team.
"I really would encourage everyone to look into it as a career option and take advantage of the opportunities on offer within the Trust.
"I'm now thinking about taking a Level 4 apprenticeship and also looking into the other learning and development opportunities the Trust has on offer."
Information about apprenticeships at the Trust can be found by calling 01622 225001 or contacting mtw-tr.apprenticeships@nhs.net