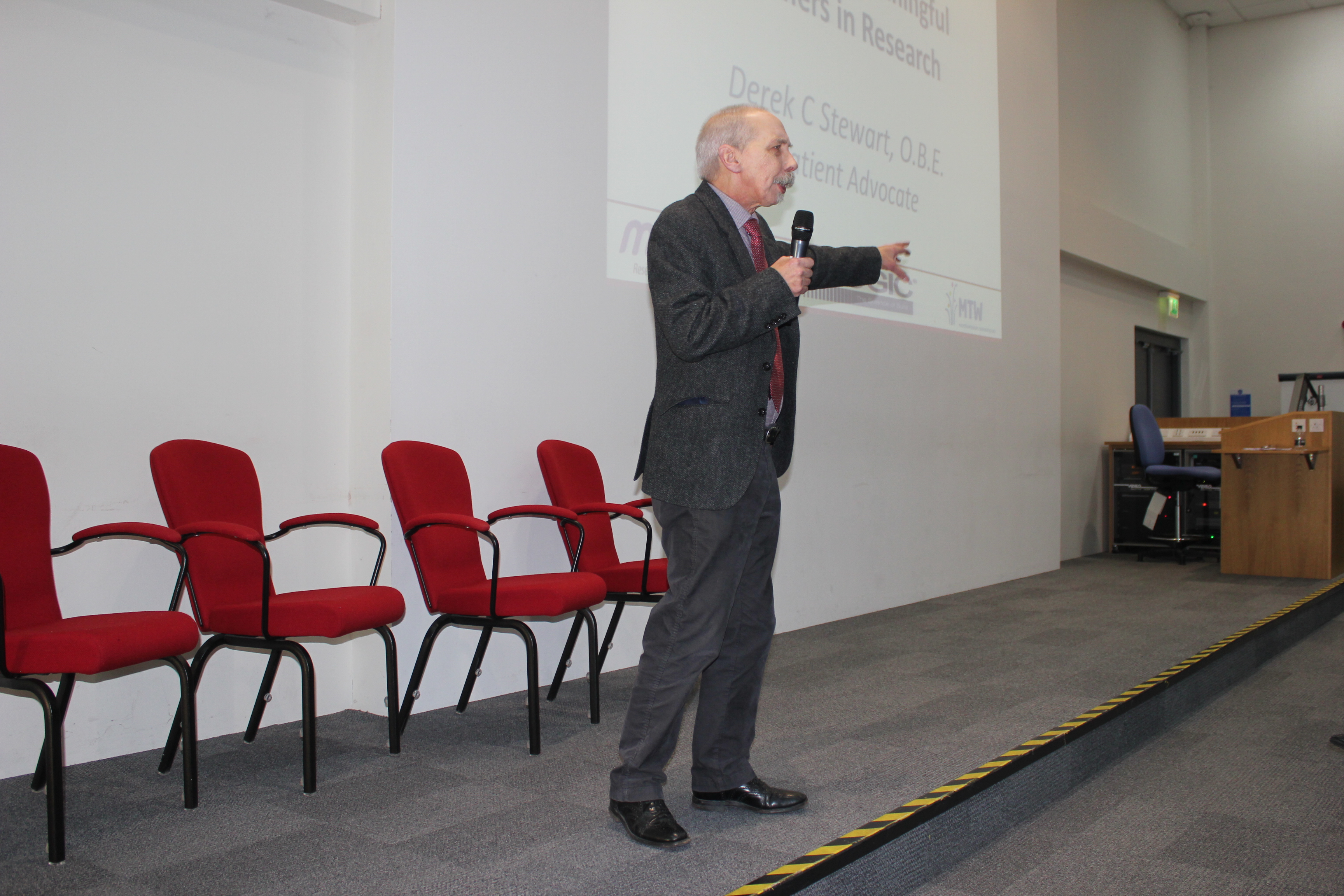 Yesterday the Trust's Research and Development Team held an event at the Maidstone Hospital Academic Centre focusing on how future healthcare is shaped by involvement in research.
Colleagues from within the Trust were joined by representatives from a number of other organisations, including the University of Kent, Medway NHS Foundation Trust, East Kent Hospitals University NHS Foundation Trust and the Kent, Surrey and Sussex Clinical Research Network.
Attendees enjoyed an insightful, and humorous, address by Derek C Stewart OBE on 'Patients as meaningful partners in research.' Derek is a Patient Advocate and following successful treatment for throat cancer in 1995 he has been actively involved in patient advocacy at a local, regional and national level.
Guests also heard from patients who have participated in research, Helen Membrey from the National Institute for Health Records, the Trust's Consultant Urological Surgeon, Mr Hide Yamamoto as well as Dr Anjana Kulkarni, Consultant in Clinical Genetics and Genomics from Guy's Hospital, among others.
During lunch, Kathryn Cooke and her colleague from Hologic provided demonstrations of their portable breast ultrasound.
Maidstone and Tunbridge Wells NHS Trust Patient Research Representative, Frances Mossie, said, "The event was a great success and we were thrilled to be joined by colleagues from across the county.
"I would like to offer my thanks to the speakers who made the day so interesting, informative and enjoyable.
"If you would like to find out more about research within the Trust and how you can be involved, please visit: https://www.mtw.nhs.uk/research."