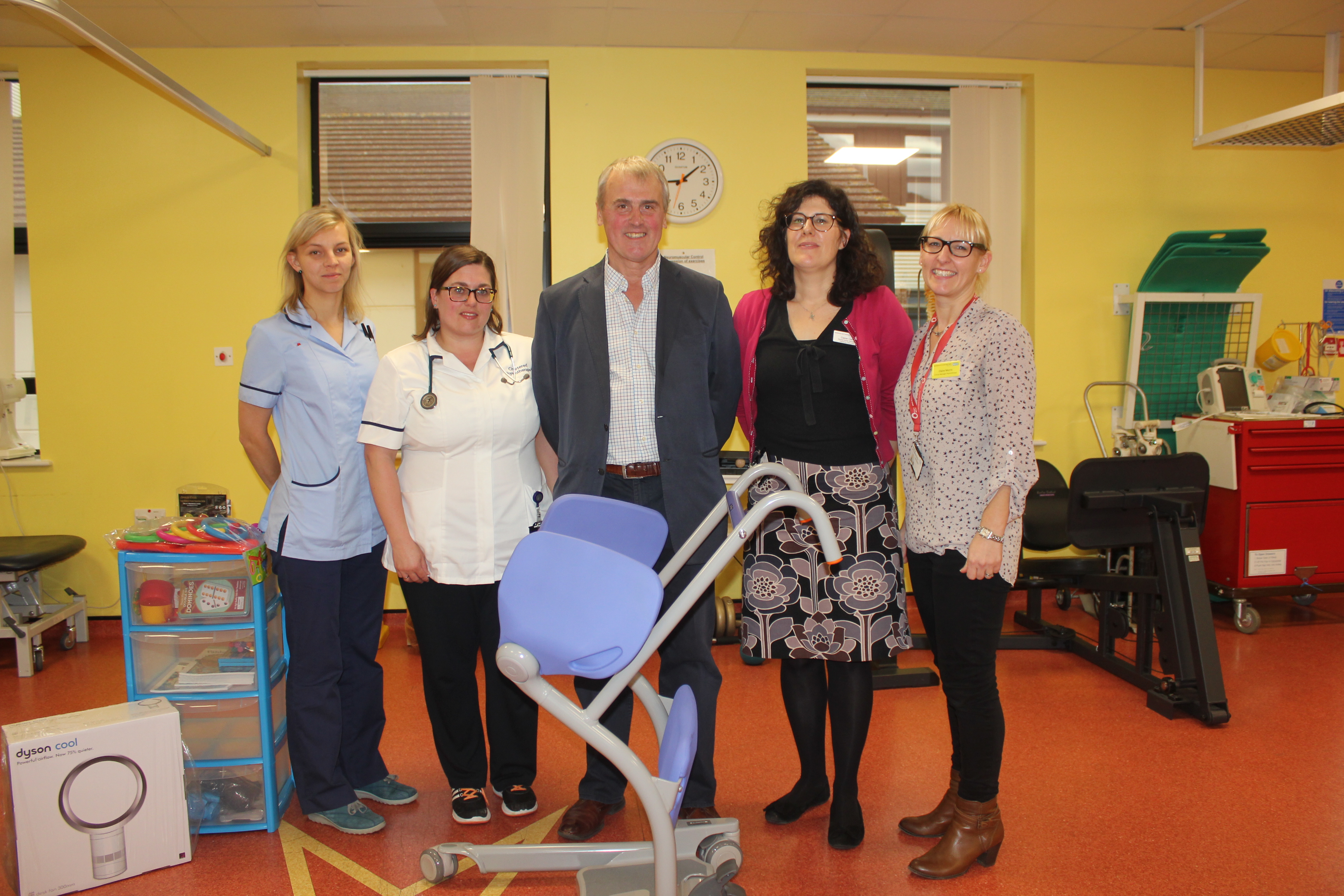 A former patient at Maidstone and Tunbridge Wells NHS Trust (MTW), who credits Maidstone Hospital with saving his life earlier this year, has made an emotional visit this week to thank the team for their kind-hearted and dedicated professionalism.
The care Andrew received inspired him to generously donate a range of equipment to the hospital including a Sara-Stedy mobility aide, fans and rehabilitation aids.
In July this year, Andy Winser, of Horsmonden, was admitted to Maidstone Hospital where he spent 23 days with a diagnosis of Streptococcus Septicemia, an infection in the bloodstream that can travel to different body organs. To save Andy's life he spent 15 days in the Intensive Care Unit (ICU) and was put on life support in an induced coma.
Andy said: "The experience was very scary for my family who were shown great kindness by the ICU staff. I lost 10 kg in weight and almost all of my strength – it was a real shock to find that I couldn't even lift a cup of water, let alone stand up! The ICU team gave me great encouragement. On my second day out of a coma I was helped to stand up which was exhausting but the physiotherapy team and equipment really supported me. I owe the team my life as well as my speedy recovery to full strength and now I am enjoying life more than ever!"
Andy is looking forward to an extra special Christmas thanks to the care and support from a team of professionals including dietitians and physiotherapists who worked alongside high dependency nursing staff.
Claire Campbell, Specialist Respiratory Physiotherapist at MTW, said: "We are very grateful to Andy and his family for their generous donation, which will make a real difference to patient care. The Sara Stedy standing aid enables early rehabilitation and promotes dignity and independence."
-ends-
Picture shows: Andrew (Andy Winser), centre, Claire Campbell (second left) with members of the ICU and physio team.