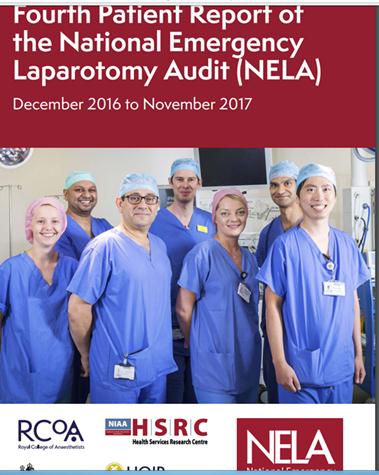 After being amongst best performers in the South East and one of the best performing trusts in the country over the last five years, our Emergency Laparotomy Team have been rewarded by becoming the faces of the National Emergency Laparotomy Audit (NELA) annual report.
The latest results from the audit highlight the incredible work our team has been doing over the last year, such as their mortality rate of 5.6% compared to the national average of 9.5%, among the lowest across England and Wales.
An emergency laparotomy is a surgical bowel operation for patients, often with severe abdominal pain, to find the cause of the problem and to treat it, which is considered as one of the most risky emergency operations.
Almost 30,000 laparotomies are performed across England and Wales each year, with many of these patients at high risk of death or serious complications, all warranting highly skilled teams such as our experts here at MTW.
Trust Lead, Dan Moult, says: "The whole team are delighted by these results which represent the culmination of years of hard work by staff throughout the trust. To see that this has made a real difference to the outcomes for our patients is immensely satisfying and will drive us in our efforts to further improve the care we provide."