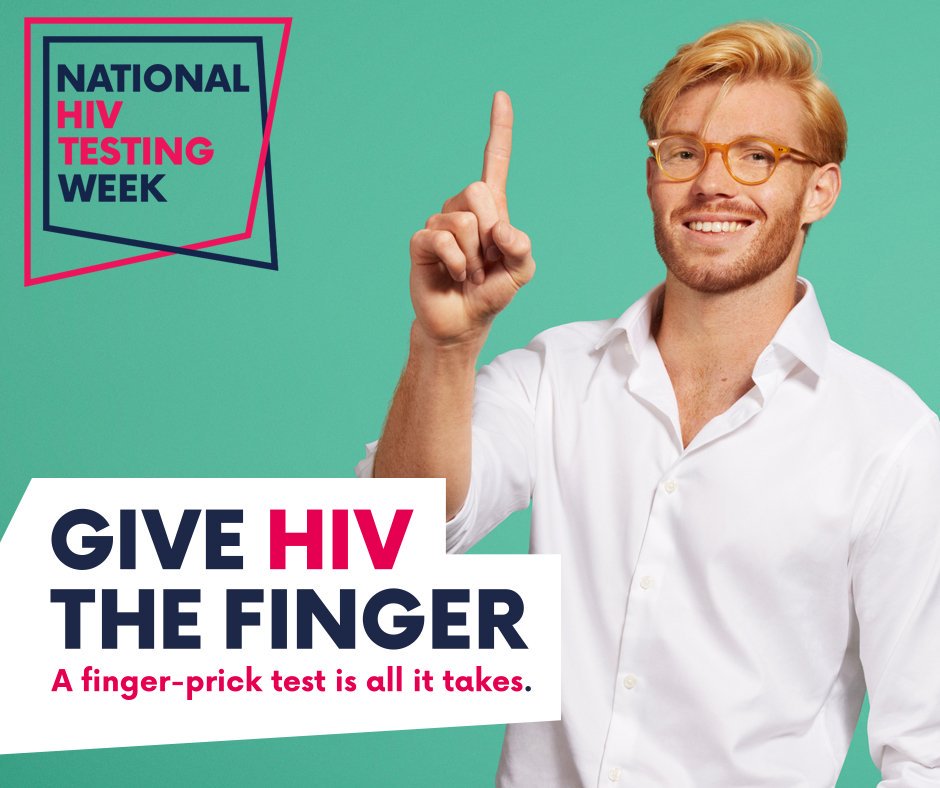 National HIV Testing Week takes place from Saturday 17th to Friday 23rd November. The aim of the week is to raise awareness of the importance of HIV testing and treatment for the individual and community and increases the opportunities to be tested.
In Kent, HIV incidence is lower than the national average but we have a late diagnosis rate which could have a profound effect on a person's health. People normally get HIV from someone who doesn't know they have it, so early diagnosis is key to stopping the spread of HIV.
The theme for this year is 'Give HIV the finger' and in line with this, the Rubin Clinic at Maidstone Hospital is hosting a joint event with the Maidstone and Tunbridge Wells NHS Trust (MTW) Film Club and the LGBTQ+ Network.
On Wednesday 21st November at 6.30pm (doors open at 6.00pm) there will be a showing of the film, Dallas Buyers Club in the Auditorium at Maidstone Hospital. There will also be an opportunity to 'Give HIV the finger' by having a finger prick HIV test done.
Entry to the film and the HIV tests are free of charge but donations to the Terrence Higgins Trust are welcome.
This year, MTW are also providing extra 'walk in' testing opportunities in all of our West Kent clinics Monday- Friday during opening times. Call 01622 225713 or visit www.kent.gov.uk/sexualhealth for further details.