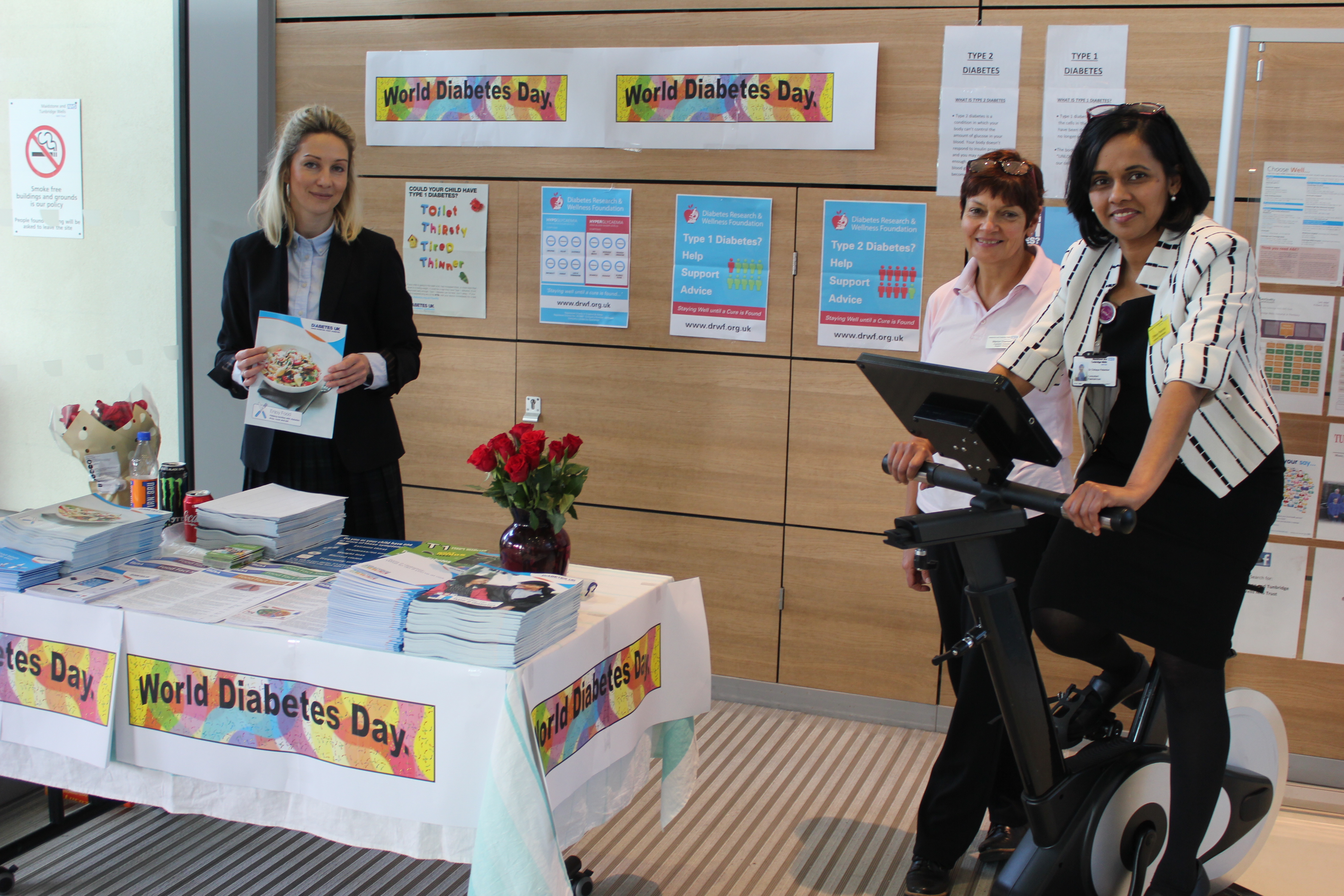 Our Diabetic Team got into gear with World Diabetes Day on 14 November as they encouraged visitors of Tunbridge Wells Hospital to take on the innovative CAROL bike.
With around 12.3m people in the UK at risk of developing type 2 diabetes, the team were using the bike to raise awareness of exercise to prevent the condition.
Setting themselves up in the main entrance of the hospital, the team were on hand to deliver help and advice about the condition, as well as demonstrating the innovative CAROL bike which uses expert technology and science to reproduce the same benefits of a 45 minute jog, into just 40 seconds of intense exercise.
The CAROL works by depleting sugar stores in 20 second bursts, with workouts beginning with a short two-minute warm up on the bike, followed by a 20 second sprint before a 3 minute recovery period until you are launched into a second 20 second sprint and then a 3 minute cool down, providing an intense workout in just 8 minutes and 40 seconds.
Diabetes Support Specialist, Marian Diamond, said: "Although diet is very important, exercise is too and what we used the day for was to talk about prevention.
"If we can get children up and exercising before they get a bit older, we can help it become a way of life."
Listen to more views from the team of experts by viewing the short video below.