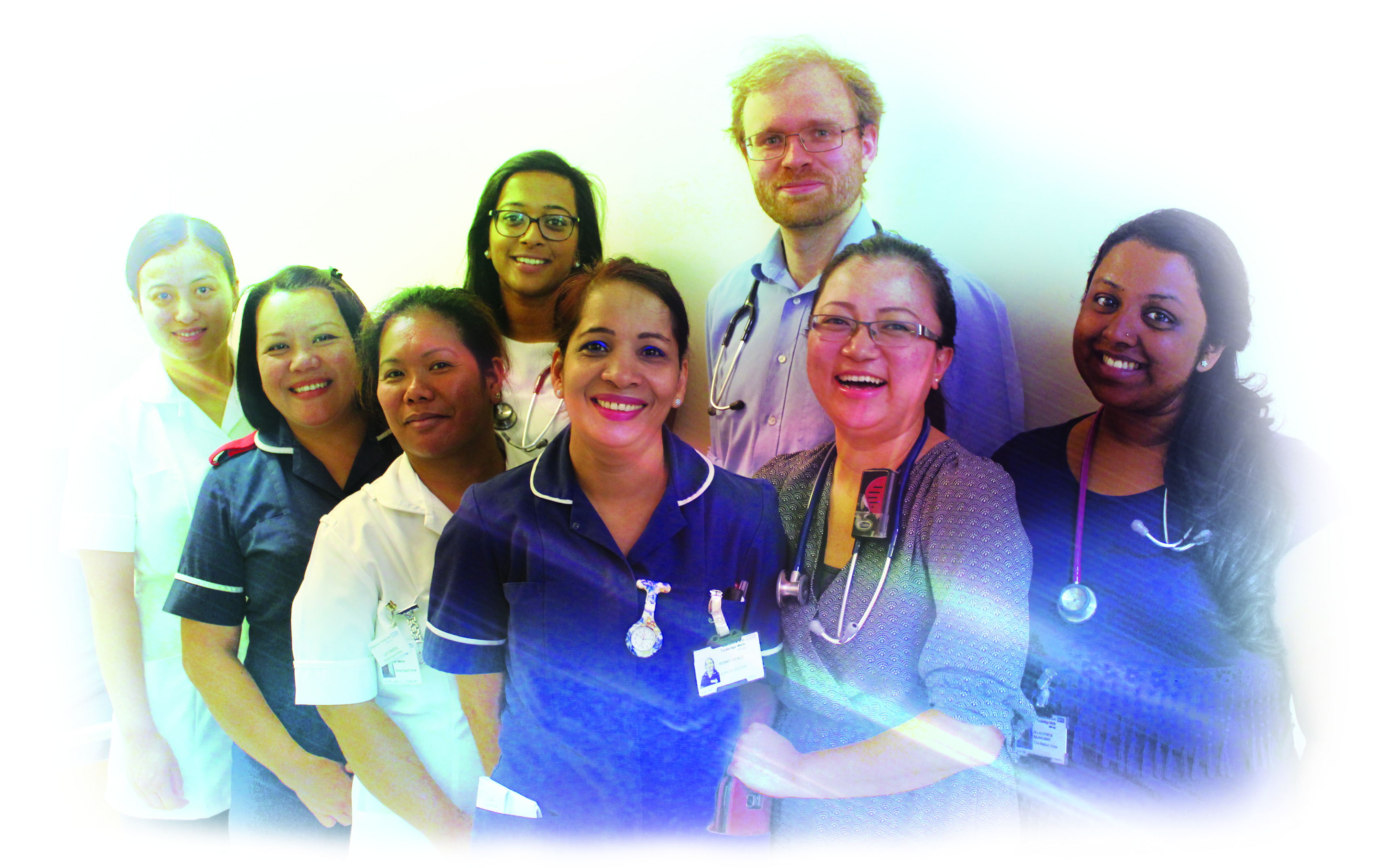 Maidstone and Tunbridge Wells NHS Trust (MTW) has welcomed today's national announcement by NHS Improvement (NHSI) that it no longer needs to be in Financial Special Measures.
The Trust said the move was thanks to its teams of healthcare professionals who continue to develop sustainable, high quality health services at Maidstone and Tunbridge Wells hospitals.
MTW Chief Executive Miles Scott said today's announcement is a moment for every member of staff at the Trust to be proud of, because it is due to their ongoing achievements.
Mr Scott said: "I am delighted for our staff. This is the result of so much hard work to develop sustainable, high quality services for our patients."
Trust Chairman David Highton said: "Today's decision is another important step for MTW on its way to becoming an Outstanding NHS trust. We welcome this national recognition of our progress and will continue to take steps to reach our full potential."
MTW's CEO outlined how the Trust is continuing to carefully implement its clinically-led improvement plans to be rated a Good and then Outstanding NHS trust, while steadily returning Maidstone and Tunbridge Wells hospitals to financial balance. Mr Scott said the quality improvement approach adopted by MTW while in FSM has given the Trust more financial sustainability and has led to quality improvements.
Earlier this year the Care Quality Commission noted `significant and sustained improvements' at MTW rating two thirds of the services it reviewed as good, a significant increase from less than one third in 2015 when the Trust's deficit was at its highest. Leadership at the Trust was also rated good this year, an important improvement from inadequate in 2015.
NHSI congratulated staff at the trust. Stephen Hay, Deputy Chief Executive and Executive Director of Regulation, NHS Improvement said: "This decision reflects the determination and hard work of all staff at the Trust over the last two years to deliver major improvements in their financial performance. While there remains more to do, everyone at the Trust should be congratulated for their contribution to reach this landmark.
"There is strong evidence to show that high quality care and financial grip go hand in hand. The Trust must now maintain these improvements in financial management while continuously improving the quality of, and access to, services for local patients."
Next steps for MTW include giving more of its highly skilled doctors and nurses leadership roles at the Trust as part of becoming a "Clinically-Led" organisation. The Trust is launching a new Clinically-Led management model in November.
The Trust has introduced a range of new and improved clinical services since being in FSM to better meet changing patient needs. It has created new ambulatory emergency care pathways and opened frailty units at both of its hospitals reducing the time some emergency patients need to stay in hospital with faster access to specialised care. It has also introduced straight to test pathways for cancer patients and is working with its partners to create more stepdown care in people's own homes.
Healthcare professionals at MTW have made a significant improvement in patient safety by meeting new national best practice for maternity and neonatal services. MTW is in the first wave of Trusts to meet 10 new maternity safety actions which were introduced this summer by the NHS to support the delivery of safer maternity care. This reduced the Trust's NHSLA premium by £900,000.
On a purely financial efficiency front, the Trust has saved millions of pounds by negotiating better deals for some of the everyday products it uses. The Trust has seen such high levels of success in reducing costs for some everyday items its procurement lead was recently appointed to a key national role in the NHS.
Mr Scott described how MTW continues to face the same level of pressure felt by the NHS as a whole and continues to work closely with its partners to improve patient access to all health services in the local care system.
Glenn Douglas, Chief Executive of the Kent and Medway Sustainability and Transformation Partnership, said: "We are seeking to provide safe, high quality, joined-up and sustainable health and care services to meet the needs of people of Kent and Medway now, and into the future. It is good to see Maidstone and Tunbridge Wells NHS Trust making good progress on its journey of improvement, with strong leadership, good partnership working and ongoing delivery of clinically-led improvements."
Ian Ayres, Managing Director of Medway, north and west Kent clinical commissioning groups, said: "I am delighted that Maidstone and Tunbridge Wells NHS Trust is out of financial special measures, and would like to thank all the staff for their hard work in achieving this. It was largely done by doctors, nurses and other clinicians leading work to improve the quality and efficiency of services, which both reduced costs and improved patient experience. This is good news for patients in west Kent and the wider area."