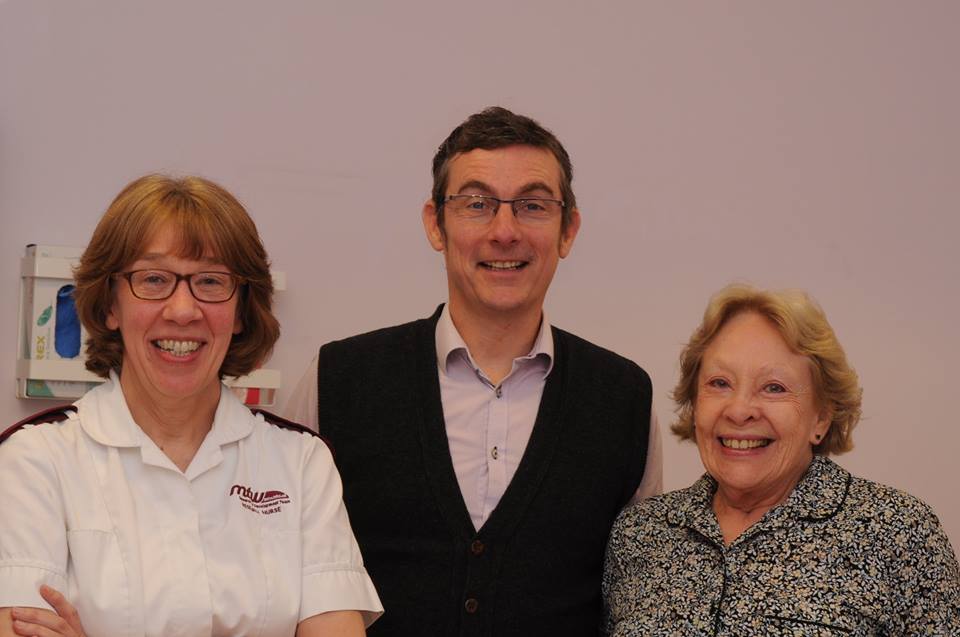 A nationwide study, led by clinicians at Kings' College Hospital in London, is giving new hope to patients with Wet Age-Related Macular Degeneration (AMD) who, until now, have faced regular eye injections to preserve their vision. Maidstone & Tunbridge Wells NHS Trust is one of the sites collaborating in this research study.
The STAR study is a clinical trial using a robotically controlled system to deliver a highly-targeted, low dose of radiotherapy to treat patients with the condition in the hope of eradicating or reducing eye injections.
Up to March 2018, 238 patients had been recruited nationwide, with 41 by the Maidstone Hospital Ophthalmic Research team.
Patient feedback has been positive, with many patients requiring fewer eye injections. They have been appreciative of the continuity of care by the research team, which is separate from the standard NHS eye clinics.
Recruitment for this study has been extended until September 2019. If you would like more information either speak to your clinician at a clinic appointment or contact the Ophthalmic Research Team at Maidstone Hospital.