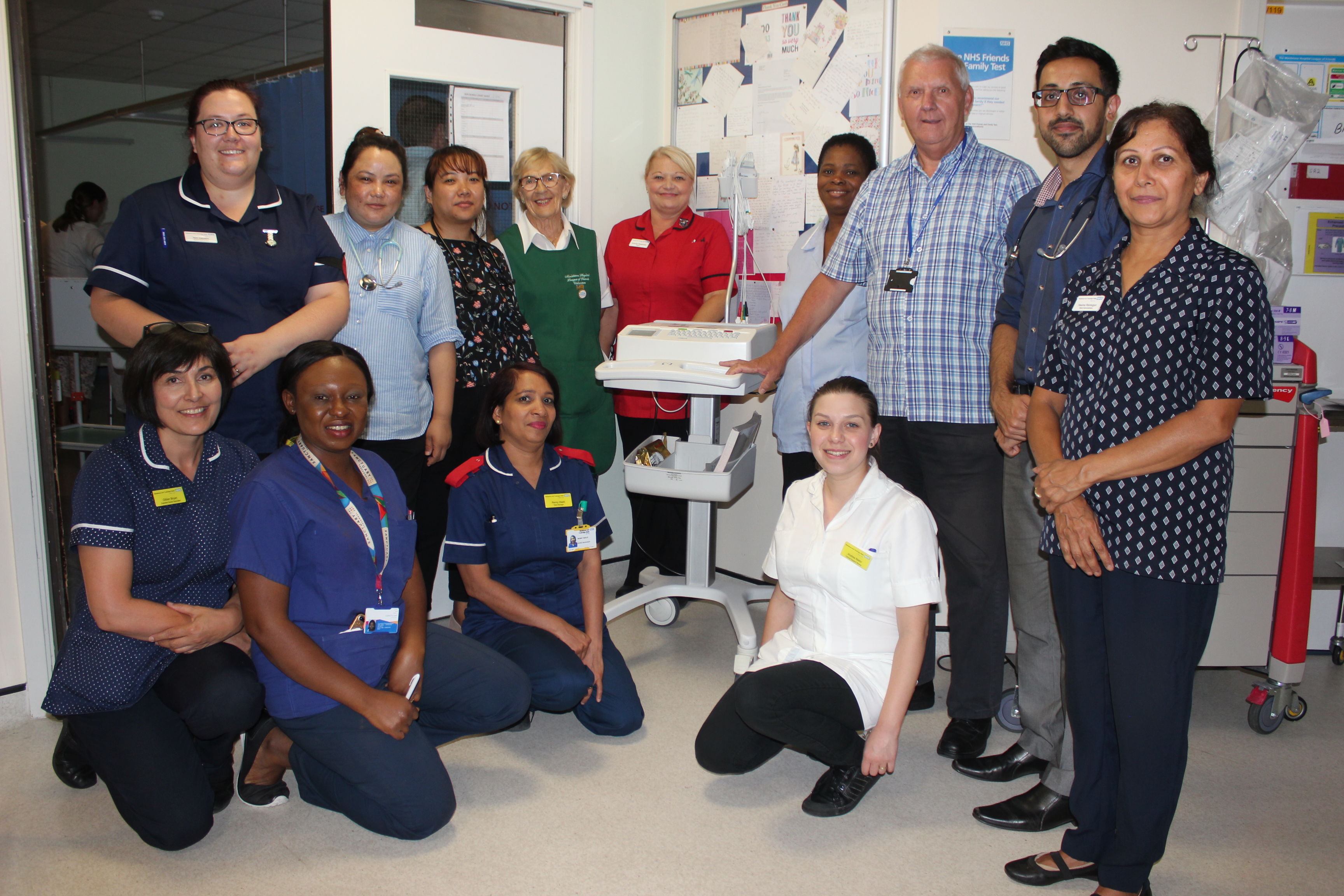 Pye Oliver ward at Maidstone Hospital has received a new ECG machine, paid for by the Maidstone Hospital League of Friends.
The new equipment cost £3660 and has been purchased to enable the ward to have their own machine and not be relevant on borrowing from other wards and departments.
Matron, Amanda Weightman, said "We are extremely grateful to the League of Friends for their support and generosity. The ECG machine is a vital asset to our department and will help us to continue providing the best possible care to our patients. It also means that we no longer have to borrow the 'spare' machine which was preventing other wards from using it."
Renny Heald, Ward Manager, said "This really is a life-saving piece of equipment and it is absolutely essential that we have one available to us on the ward. This will make such a difference to both staff and patients alike."
Maidstone Hospital League of Friends Chairman, Gareth Owen, said "We are very pleased to provide the funding for Pye Oliver ward.
We would also like to thank the Vigden family, who kindly donated £1400 towards the cost of the equipment. Their generosity is very much appreciated."