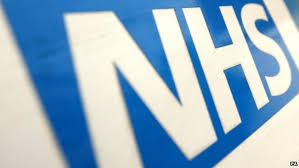 Patients have continued to rate Maidstone and Tunbridge Wells (MTW) hospitals highly in a national inpatient survey.
The 15th national survey of adult inpatients involved 148 acute and specialist NHS trusts. It was conducted in 2017, a year that saw demand for NHS care reach unprecedented levels.
Locally, a record number of patients took part in the survey, with 588 patients sharing their views about the care they received from MTW.
Despite the pressures faced by the NHS, the trust received an overall good response from patients who rated their care, and staff, highly and found MTW's hospitals to be clean and safe. The majority of patients said they felt well looked after while in hospital locally, and had trust and confidence in the doctors and nurses who treated them.
The survey results also demonstrate some significant improvements in the areas of the following key questions:
• From the time you arrived at the hospital, did you feel that you had to wait a long time to get to a bed on a ward?
• Were you ever bothered by noise at night from other patients?
• Were you ever bothered by noise at night from hospital staff?
Claire O'Brien, Chief Nurse, said: "I am very pleased that 82% of patients who completed the survey said that overall they had a very good experience with MTW, and 97.7% said they were treated with dignity and respect.
"We are aware that we did not score as highly as we have done in previous years around the way patients felt about the length of time they were on the waiting list before their admission to hospital but we are working hard to address this issue through our transformational programme and look forward to seeing the significant improvements this will have.
"We are very grateful for all the comments provided by those who completed the survey and we will continue to focus on improving the experience our patients have with us."
The Trust has already made a number of improvements since the survey that are helping to enhance overall patient experience. This year alone, MTW has introduced a new GP service in its emergency departments and opened a new frailty unit at Tunbridge Wells Hospital. The Trust has also seen a significant improvement in Emergency Department waiting times and, in recent months, has consistently appeared in the top performing 20% of Trusts nationally. It is applying the same focus to elective waiting times and already has a number of initiatives in place to improve the length of times patients wait for their procedures.
Ends
Notes to editors:
The results from the 2017 National Inpatient survey provide an overview of assurance that MTW has predominantly sustained levels of care and service delivery consistently. Overall, there were 31 questions in which the Trust scored higher than in 2016, 8 questions scored the same, 9 questions with no comparison scores due to a modification in the 2017 survey questions and, 14 questions in which the Trust scored lower than in previous years.