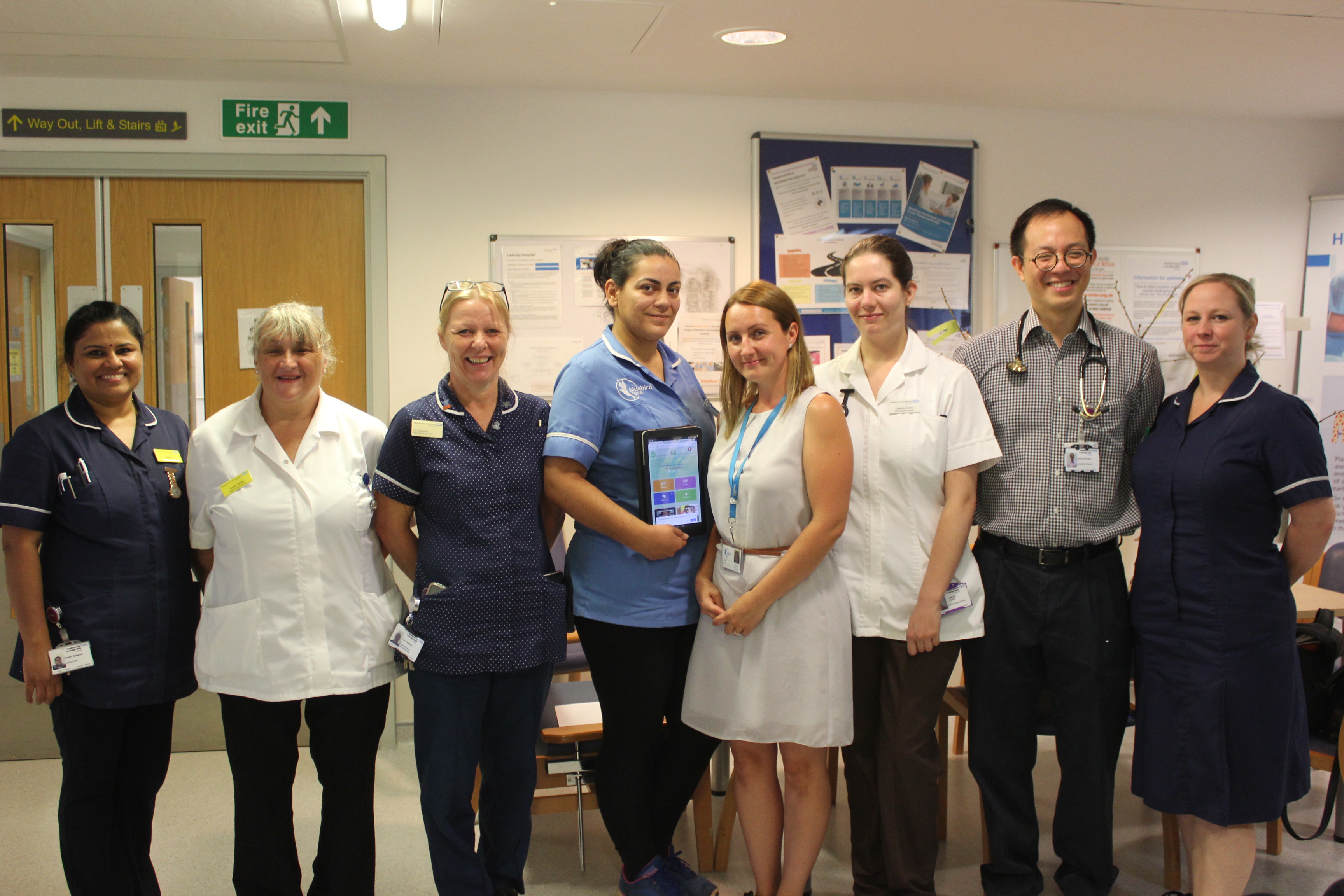 Staff at Maidstone and Tunbridge Wells NHS Trust (MTW) have joined up with staff at Bluebird Care, to help and encourage patients with dementia to use an app which assists with cognitive stimulation and social interaction.
The Remind Me Care App is specifically for people with dementia, and is currently used by Bluebird Care live-in carers. The App has a number of functions that include image therapy; music reminiscence; games and quizzes; media including TV and film clips and radio shows, enabling the person with dementia to interact and engage with these activities and functions. It can also assist with reassurance and calming.
Carers from Bluebird will be coming into Ward 2 at Tunbridge Wells Hospital and Mercer Ward at Maidstone Hospital twice a week to pilot the use of the App in a hospital environment.
Dementia Lead for Maidstone and Tunbridge Wells NHS Trust, Liz Champion said: "When the opportunity arose to collaborate with Bluebird Care on piloting this App in the hospital environment, I was only too pleased to accept it. This is a great opportunity to use assistive technology to help provide social interaction and stimulation, as well as having the opportunity to support with reminiscence, engaging and calming people in certain situations. The App also allows for personal profiling and a circle of care of people to be involved, which could be very positive going forward."
Liz Wilson, Live in Care Manager at Bluebird Care Tonbridge and Tunbridge Wells, said: "Studies have shown that reminiscing about past experiences has a very positive impact on the wellbeing of people living with dementia and their ability to feel part of the community.
"As a local home care provider, we support many customers living with dementia in the community and we know that hospital can often be a daunting and confusing place for them. Remind Me Care helps to stimulate social interaction and helps care givers to form connections with people living with dementia."
Ends