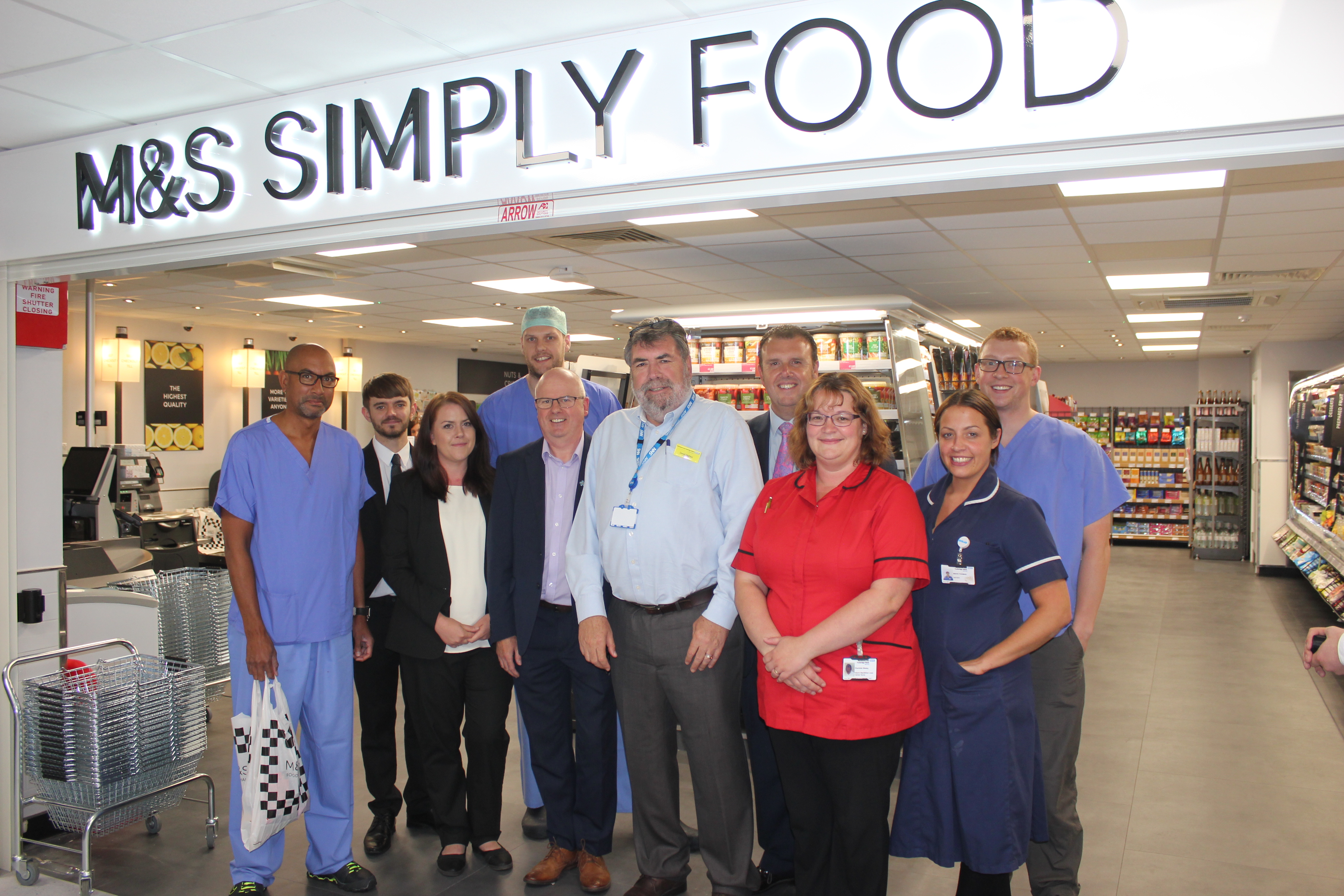 Maidstone Hospital has today (12 July) opened a new Marks & Spencer (M&S) Simply Food store, in partnership with Compass Group UK & Ireland.
Situated in the main entrance concourse, the M&S Simply Food will bring quality products to the hospital's staff, patients and visitors. It will stock almost 1,500 different food and drink items, including a range of healthy salads, fresh fruit, prepared meals, healthy snacks, sandwiches and a deli range, with the aim of providing food and drinks for customers on-the-go and for those looking to take something home.
The store will also provide self-serve coffee and hot beverages, alongside an in-store bakery that will provide a range of freshly baked breads and treats throughout the day.
The new M&S has created an additional 24 full and part-time roles for the people within the local community, who have spent the last few weeks training.
Jeanette Batten, Director of Estates and Facilities Management, at Maidstone and Tunbridge Wells NHS Trust, said: "We're really excited to be adding to the food and drink retail offers at Maidstone Hospital and giving patients, visitors and colleagues here more choice. The new M&S Simply Food store will offer quality products and we're looking forward to the opening."
Andy Jones, Managing Director, Healthcare Retail, Compass Group UK & Ireland commented: "M&S is a well trusted and popular brand and everyone at the hospital will enjoy the extended retail offer available."
The introduction of the M&S is in addition to other retail outlets on site at both Maidstone and Tunbridge Wells hospitals, such as the League of Friends shop, Costa Coffee and WH Smith.