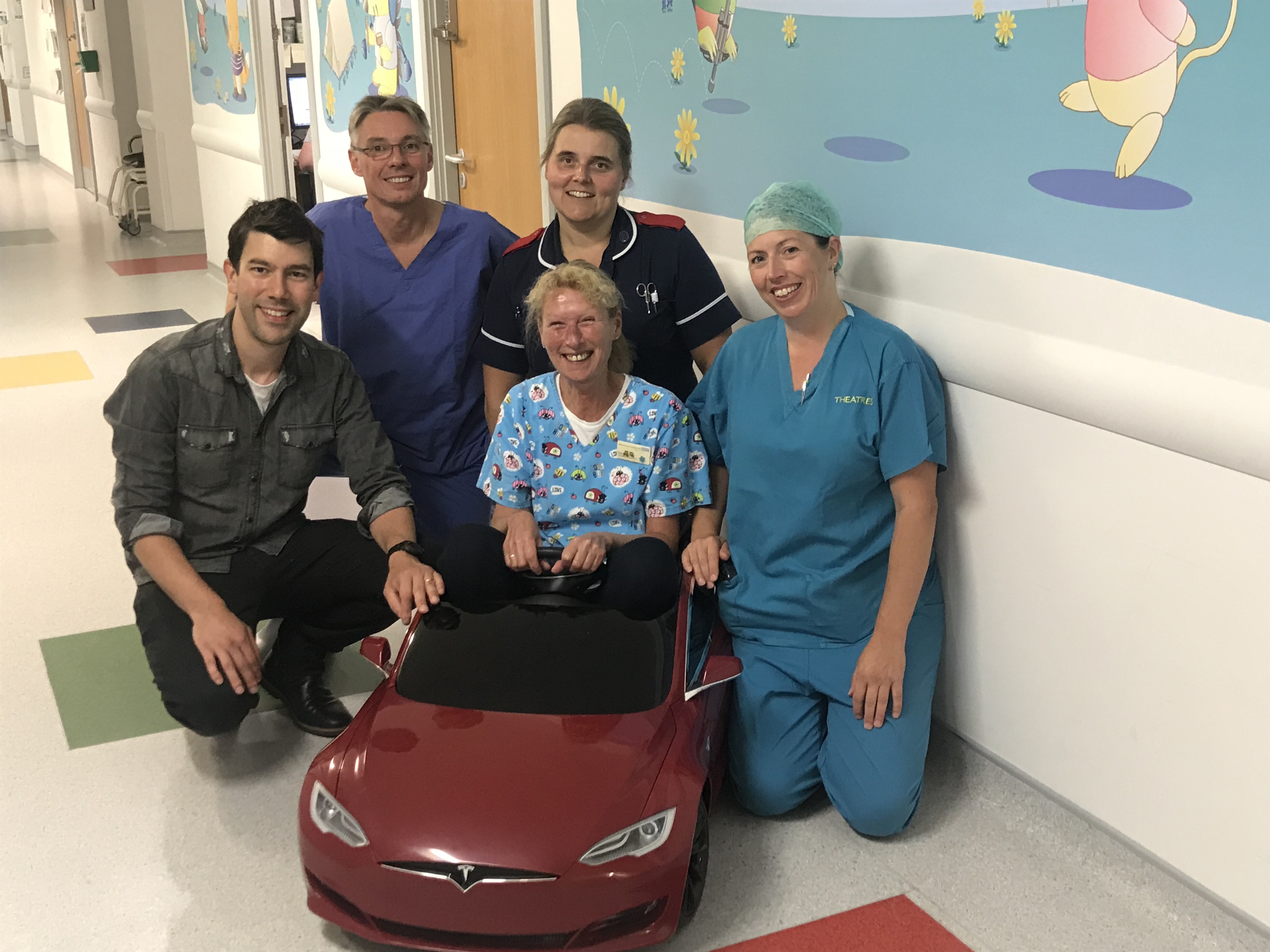 A Tunbridge Wells family has donated a mini Tesla Model S car to the children's ward at the local hospital.
Marcus Southerden, 37, presented the fully working toy car to the paediatric and theatre teams at Tunbridge Wells Hospital last week. The model car will be used by young patients to 'drive' to the operating theatre.
Mr Southerden and his wife Melanie were awarded the car after buying a full-sized Tesla and referring a friend to the vehicle manufacturer. He said: "Although our own kids would really have enjoyed driving it, we loved the idea of donating the car to my local NHS hospital, so that children undergoing treatment are able to drive themselves to theatre and hopefully make it a less frightening experience for them.
"Our family experienced the brilliant care at Tunbridge Wells hospital first hand last year when our son was born there and as soon as our referral car arrived we made contact with the Trust. We hope the car brings lots of enjoyment and smiles to children on the ward and also helps raise the profile of sustainable and clean electric vehicles in the borough."
Laura Lewis, Lead Theatre Practitioner at Maidstone and Tunbridge Wells Trust, added: "A huge thank you to the Southerden family for their generous donation. Our young patients will be so excited to drive from the ward to theatre – it will really help to take their mind off what can be a very scary and daunting time."
-ends-