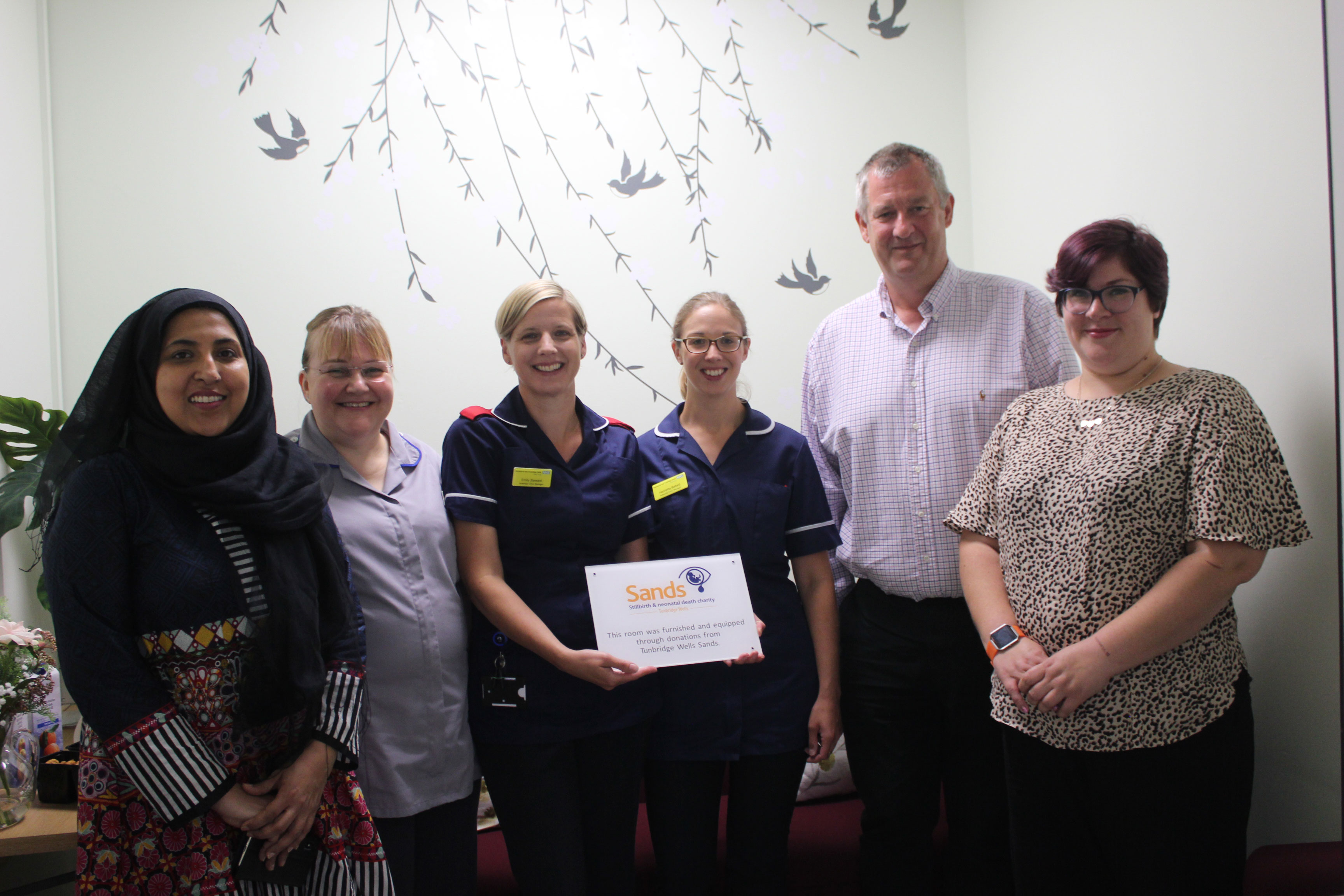 A new quiet room for parents-to-be and patients at Maidstone Hospital has been opened thanks to a generous donation from Sands and the hard work of Maidstone and Tunbridge Wells NHS (MTW) staff.
The room, which is located in the Outpatients area, has been refurbished and decorated, and was officially opened last week (28 June) by local sands representatives Charles Brock and Lucie Burns.
Antenatal Clinic Manager Emily Steward said: "It was identified that a quiet room for parents receiving difficult news was needed at Maidstone Hospital. We looked at the options and it was agreed a shared space between the antenatal and main outpatient clinics would be a great solution for providing a space for women and their partners, and patients, to go when they needed privacy"
"It is a separate area that does not have a clinical feel to it where parents and patients can be helped and supported by staff."
Emily Steward, alongside colleagues Henrietta Ballard, Antenatal Clinic Manager, and Obstetrician Shazia Nazir, worked hard to transform the room into a pleasant retreat.
Sara Pizzy, Senior Sister for outpatients added: "The healthcare setting can be a very uncertain and frightening experience. Having a relaxing and more homely environment can help patients feel more comfortable and better able to take in difficult information. Having these improvements to this space will go a long way to help the overall experience for patients."
Jenny Cleary, Head of Midwifery, maternity and outpatient staff attended the official opening. Chief Executive Miles Scott also visited the facility.
A quiet room is also available at Tunbridge Wells Hospital, which opened in February 2018, thanks to funding from Sands.
-ends-