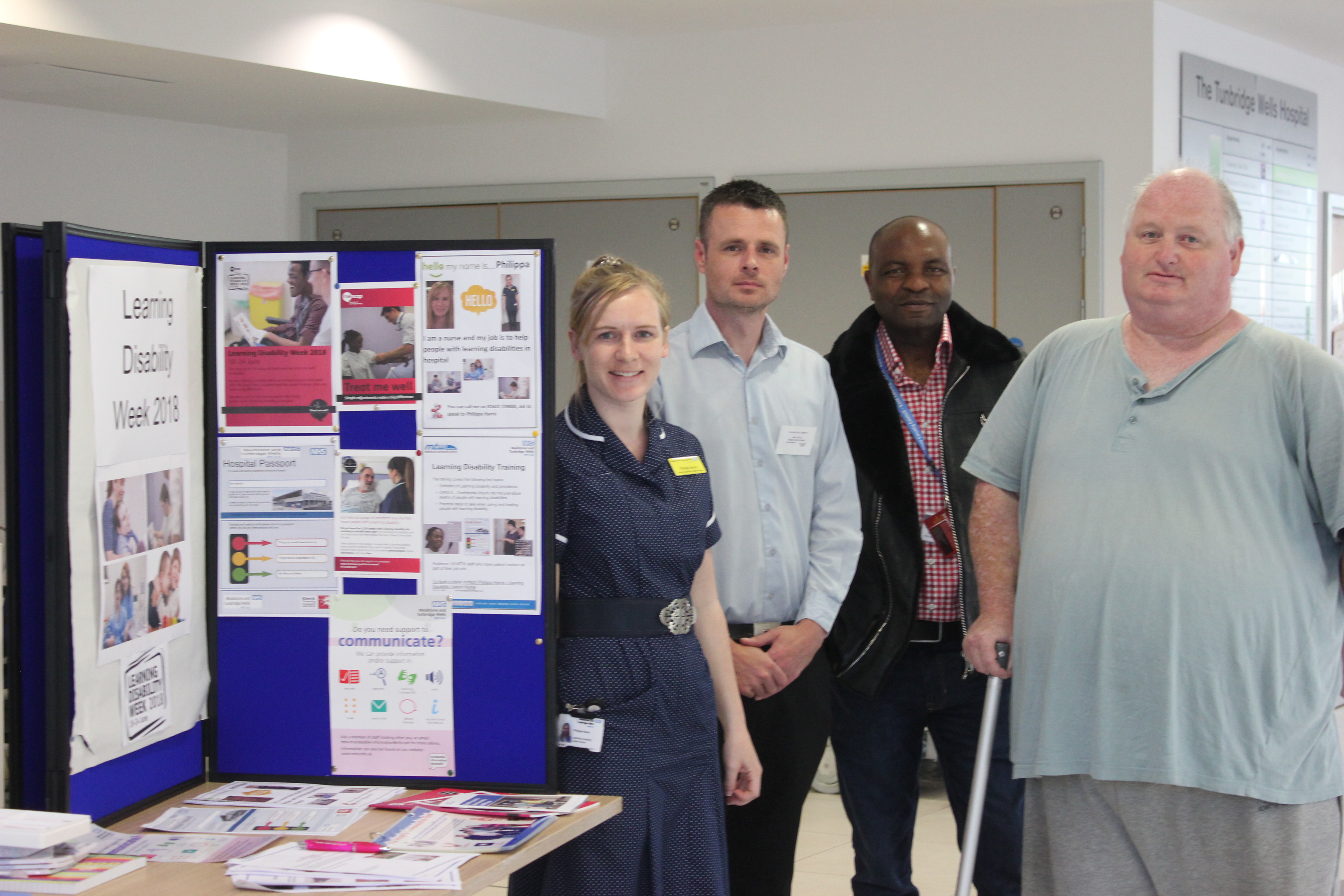 This week, 18 – 24 June, is Learning Disability Week. To celebrate this important event, an information stand is in the main reception area at both Tunbridge Wells and Maidstone hospitals.
Staff and visitors can pick up some useful tips and guidance and talk to a range of learning disability organisations, including Phoenix Support, community learning disability team and care home providers, about the work they do to support this group of people.
Our Learning Disability Liaison Nurse, Philippa Harris, will also be on hand throughout the week to answer queries and learn more about how to treat and care for people with learning disabilities.
And on 18 and 22 June, people with learning disabilities will be visiting our Emergency Departments to familiarise them with the environment and learn about the equipment used to help lessen their anxiety should they need to attend hospital in an emergency.