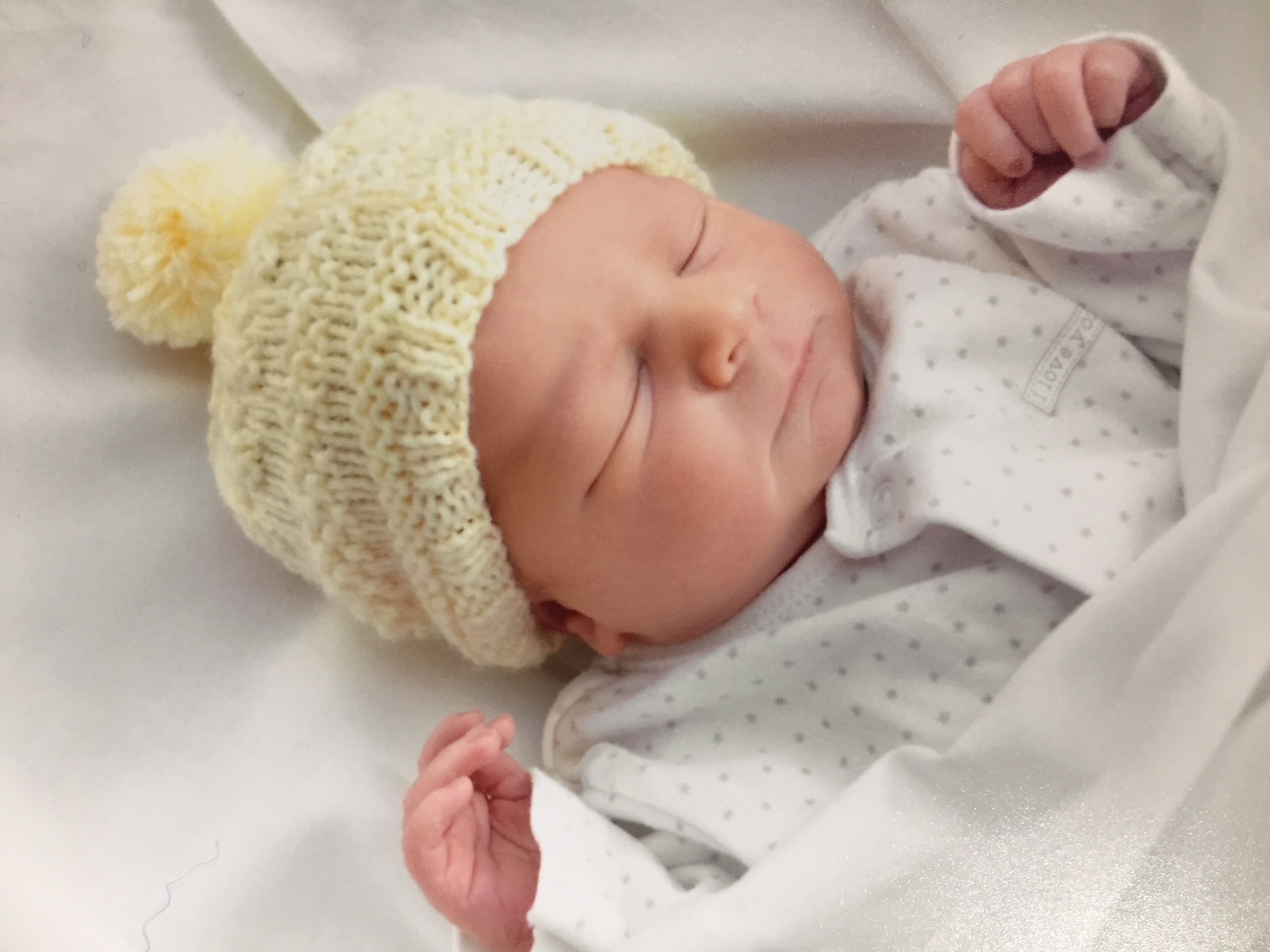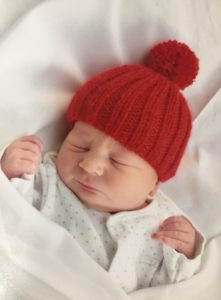 A former paediatric nurse has been knitting a coloured bobble hat every night to help identify Transitional Care babies at Tunbridge Wells Hospital who need extra support.
Pippa Mcmillan, from Leybourne, knits either a red, yellow or green hat for the newborn babies to identify whether they are high, intermediate or low risk (in terms of the possibility of having to be transferred to Neonatal Unit) so that they are immediately recognisable to staff on the maternity unit.
Transitional Care is provided to babies who need a little more nursing care and monitoring so they can stay with their mums rather than going to the Neonatal Unit for special care. Babies in Transitional Care tend to be those who have been born early, are of small size, or who have previously been on the Neonatal Unit. They often require more regular feeding and closer monitoring by specialist staff to ensure they are progressing well.
Pippa said: "After I qualified in the late 1960s, I worked in both Paediatrics and Special Care for babies for many years, collectively. These are both areas which I have always loved so being able to knit the bobble hats now, for babies at Tunbridge Wells Hospital, is hugely rewarding and something I feel very passionate about."
Justine Hales, Transitional Care Lead Midwife for Maidstone and Tunbridge Wells NHS Trust, said: "At Tunbridge Wells Hospital, this project has been very well received by staff and parents alike. It is helping staff to identify babies who require additional care or observation, and helps parents to feel reassured that staff are fully aware at all times of their baby's needs.
"We are so grateful to Pippa for her tireless support and amazing knitting skills – we couldn't have introduced this initiative without her."
Ends
Note to editors: This initiative was initially introduced by the Royal Surrey County Hospital, where it was extremely helpful in keeping babies out of special care.