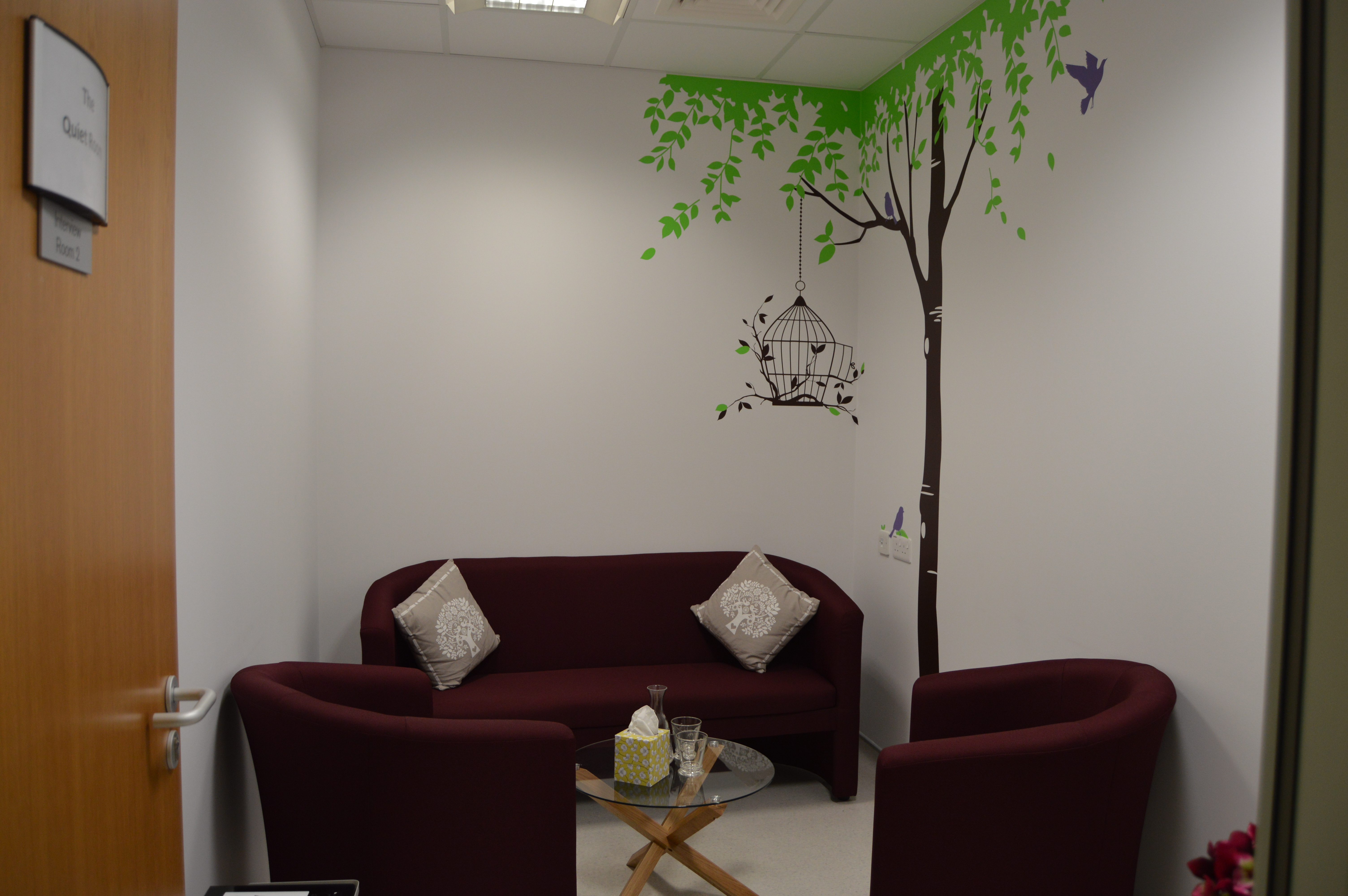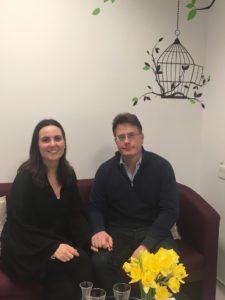 A quiet room for parents-to-be who need privacy has been refurbished thanks to a generous donation from Sands and the hard work of our staff.
The room, which is located in Women's and Children's Outpatients' area at Tunbridge Wells Hospital, was officially opened last Friday (26 January).
"When a fetal abnormality is detected by ultrasound scan, screening tests reveal a high risk result, or ultrasound confirms the death of a baby at any gestation in pregnancy, a quiet area provides privacy and space for parents who are shocked, distressed, and need time to take in information," said bereavement midwife Ruth Paul.
She added: "When Tunbridge Wells Hospital opened the quiet room used furniture from the old Pembury hospital. Feedback from parents to our screening midwives suggested that the quiet room felt cramped and unwelcoming.
"We decided we would approach our local Sands group in Tunbridge Wells to see if they would be happy to fund the refurbishment, which they very kindly agreed to do.
"Other bereaved parents also generously supported the project and donated a number of items to make the room more comfortable and inviting, including mugs, cushions, jugs for water and glasses.
"Thanks to Sands and local families, we now have a much improved room to allow our staff to support parents-to-be when they need it most."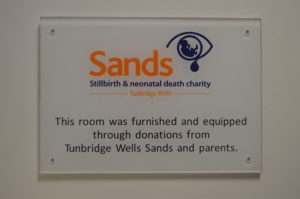 Jenny Cleary, MTW's Head of Midwifery and Women's Health, said: "Our team provides an amazing service – from the screening midwives Sarah Clarke, Jan Pullinger and Lisa Kenney to Ruth Paul in our bereavement team, not to mention the sonography team who are often the first staff members who identify an issue with a baby. They all work so professionally and ensure women and their families are supported at such a testing time.
"The words that were said by the families present at the room opening highlight how important it is to support a family through challenging and difficult situations."
Bereaved parents, maternity staff and Angela Gallagher, MTW's Chief Operational Officer, attended the opening.
MTW is looking at developing a similar quiet space at Maidstone Hospital too.
-ends-