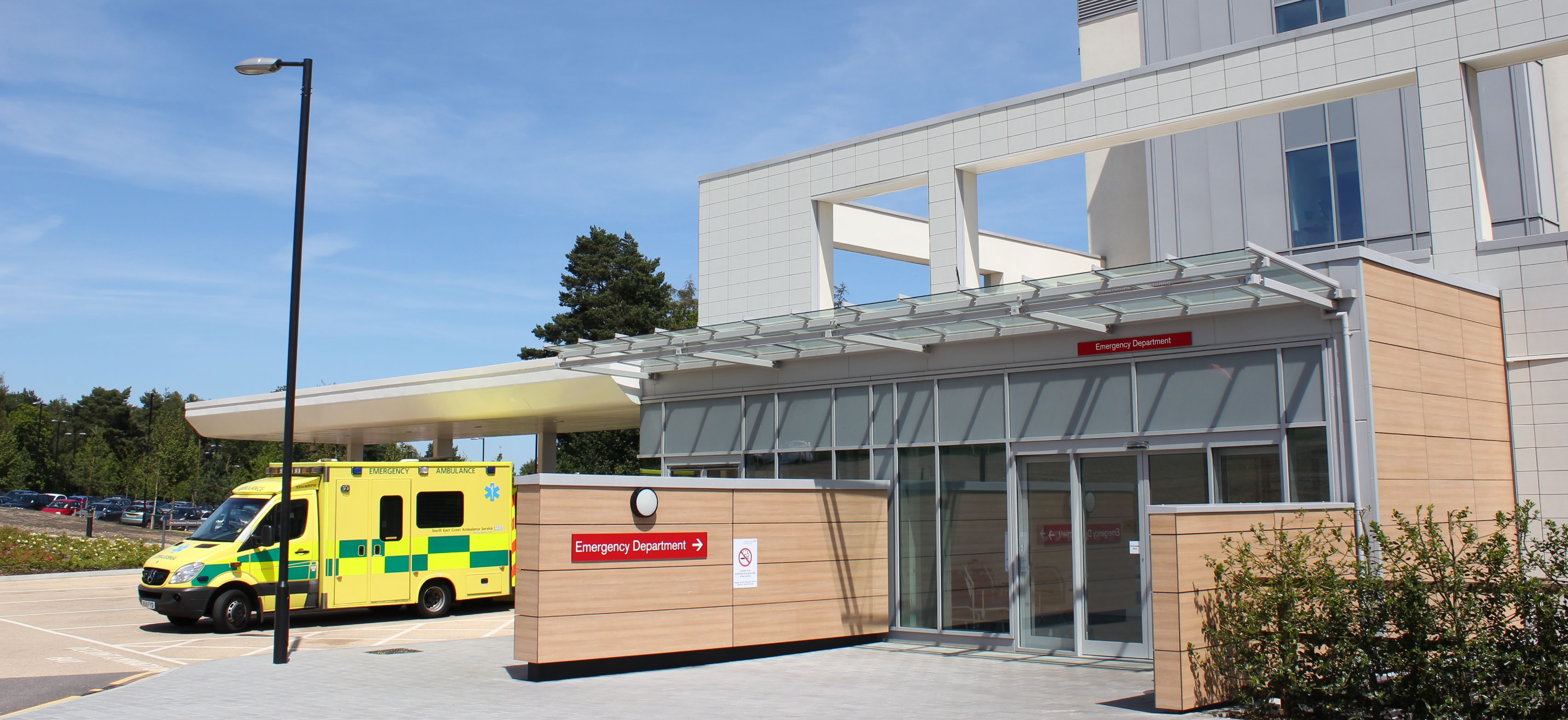 Maidstone and Tunbridge Wells NHS Trust experienced its busiest Christmas Day on record with more than 350 people attending its two emergency departments at Maidstone and Tunbridge Wells hospitals.
Jim Lusby, the Trust's Acting Chief Executive, said: "I'd like to thank staff for their hard work in ensuring we continued to deliver care for patients visiting our A&Es over the Christmas 24-hour period. We saw record levels of activity in our emergency departments and both hospitals were extremely busy.
"Demand for our services has continued to remain very high over the past week. I'd like to encourage people over the coming days to use our emergency departments wisely and to make sure they're seeking the right NHS service appropriate for their healthcare needs."
Members of the public can help our A&E departments by using them for genuine emergencies or life-threatening illnesses and accidents, such as loss of consciousness; acute confused state and fits that are not stopping; persistent, severe chest pain; breathing difficulties; or severe bleeding that cannot be stopped.
NHS 111 can be called when medical help is needed fast, but it's not a 999 emergency. NHS 111 is available 24 hours a day, 365 days a year. Calls are free from landlines and mobile phones.
Alternatively, help for a minor injury or illness, such as a minor cut or head injury with no loss of consciousness, can be sought at one of Kent and Medway's Minor Injury Units (MIUs).
The Health Help Now website – http://kent.healthhelpnow.nhs.uk/ – helps people find the right service in Kent and Medway for their health needs, especially when they need medical help fast but it is not a life-threatening emergency. The site lists MIUs, urgent care centres and GP walk-in centres.
Advice on treating minor illnesses and ailments is offered by pharmacists, who are highly trained healthcare professionals.
-ends-
More information is available on our in an emergency page.