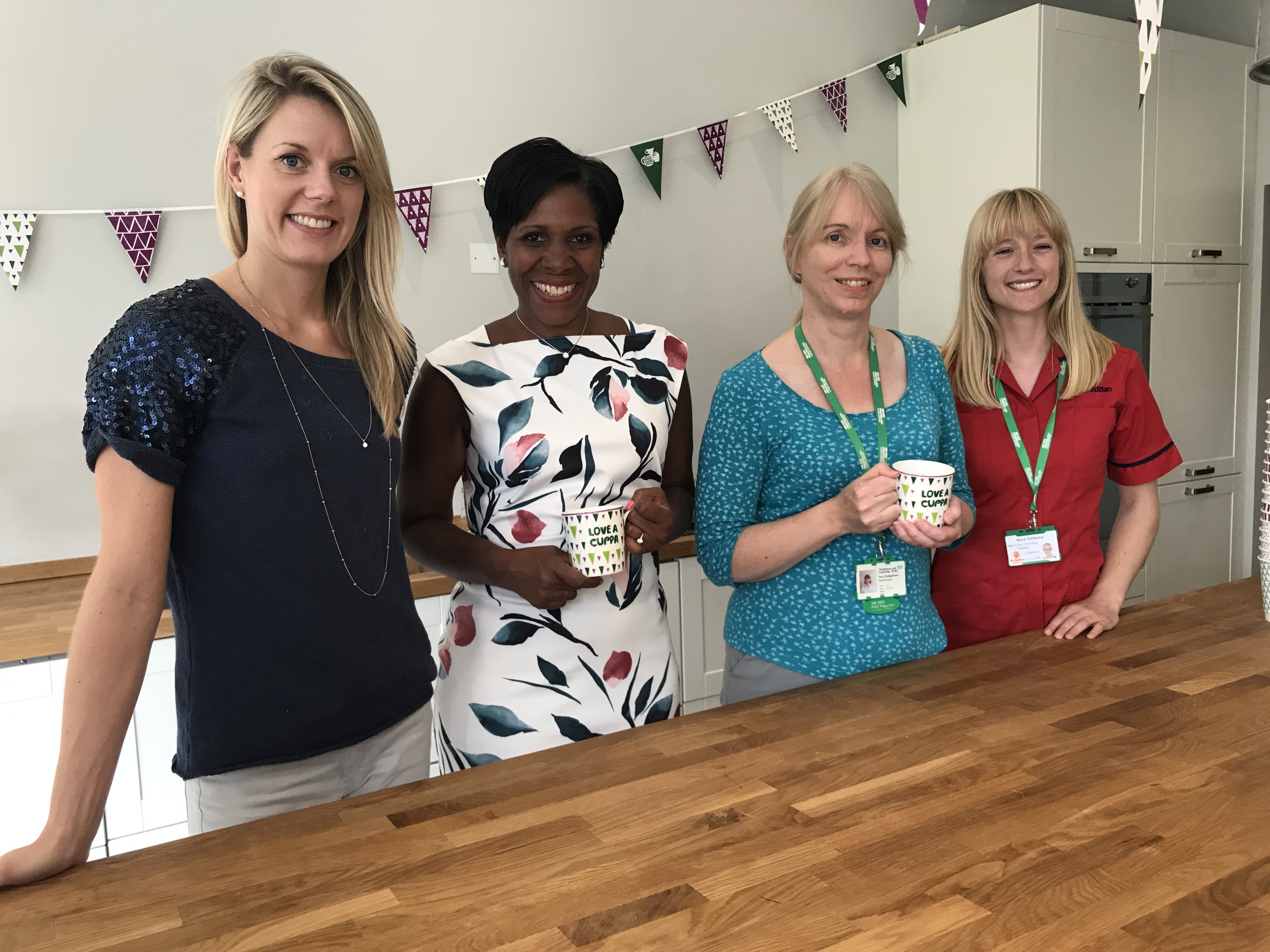 A Macmillan Urology Trainee Consultant Radiographer from Maidstone and Tunbridge Wells NHS Trust (MTW), Sara Hodgkinson, has been chosen as an ambassador for M&S, as a result of her role in radiotherapy.
Macmillan and M&S have been in partnership since 2010, with M&S being the official partner of the World's Biggest Coffee Morning throughout this time.
To help Macmillan demonstrate the impact of the money M&S staff and customers raise, 11 Macmillan professionals have been identified, who will act as ambassadors for the partnership by sharing their stories of what they do day to day to help people living with cancer. Sara is one of these ambassadors and will feature in forthcoming television and internet campaigns!
Sara has worked as a Macmillan Site Specialist Radiographer at MTW for 10 years, and as a Trainee Consultant Radiographer since December 2016. She treats around 300 patients every month.
She said: "I am absolutely delighted to be an ambassador for M&S and the vital fundraising work they carry out alongside Macmillan. This kind of work ensures that no one has ever has to face cancer alone and that we, as healthcare professionals, can offer the best possible care and support at the times it's needed the most."
Ends
Note to editors:
In 2016 M&S raised a staggering £3.2 million for Macmillan, which is enough to fund 66 Macmillan professionals such as nurses, occupational therapists and dietitians.