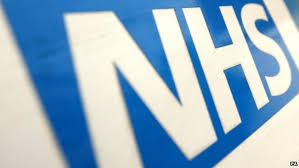 Glenn Douglas appointed as Chief Executive of Kent and Medway Sustainability and Transformation Partnership
Following an open recruitment process, Glenn Douglas has been appointed as the Chief Executive of the Kent and Medway Sustainability and Transformation Partnership.
Glenn has been the Senior Responsible Officer for the Partnership since it was established in 2016, but on a part-time basis in conjunction with his chief executive role at Maidstone and Tunbridge Wells NHS Trust.
Speaking about his appointment, Glenn said: "I am delighted to be taking on this role on a full-time basis. Our plans to work together across health and social care to improve health and social care services in Kent and Medway are starting to take shape. Doctors, nurses and other health professionals, alongside social care practitioners and health and local authority leaders in Kent and Medway have a clear and exciting ambition. We want to improve health and wellbeing, reduce health inequalities between different areas in our region, improve the quality of services with better clinical outcomes and patient experience, and create a sustainable system that works within the available funding. My role is to ensure we develop detailed plans and deliver this ambition successfully, in partnership with our staff and local people.
He continued: "It is with some sadness that I leave my current role. My time at Maidstone and Tunbridge Wells NHS Trust has been extremely ewarding. However, I know the trust will continue to go from strength to strength, as well as remaining a key partner in the wider Kent and Medway health and care plans for the future."
Maidstone and Tunbridge Wells NHS Trust Chairman David Highton said: "I would like to congratulate Glenn on his appointment, thank him for his many achievements at MTW, and wish him well for the future.
"Glenn joined the Trust at its lowest ebb in 2007. Through his leadership and the continued hard work of our staff MTW has improved the quality and safety of the care it provides tens of thousands of patients every year.
"The wellbeing of our patients remains our absolute priority and I look forward to working with our acting CEO Jim Lusby over the coming months to reach even more of our goals to improve our patient experience and wellbeing"
Mr Douglas added: "It has been a real privilege to work alongside so many incredible teams of healthcare professionals at MTW for 10 years. We have come a long way as a Trust during that time and the progress we have made would simply not have been possible without so many truly excellent and dedicated people working across every aspect of patient care."
Mr Lusby said: "We are an ambitious organisation and have the potential to be among the best providers of hospital care.
"My aim over the coming months is to help MTW realise its potential by continuing to ensure we do everything we can to provide the highest possible standards of patient care."
Jim Lusby joined MTW as Deputy Chief Executive in April 2015. Prior to his appointment, Mr Lusby was a Portfolio Director at the NHS Trust Development Authority (now NHS Improvement), with responsibility for oversight of NHS Trusts in the South East.
A recruitment process will be carried out to appoint a permanent CEO at MTW in due course.
Felicity Cox, NHS England Director for the South East said: "Across the country sustainability and transformation partnerships have started to shape more collaborative ways of working between health and social care, working across organisational boundaries to improve services and ways of working for the benefit of local people. Bringing together partners from different NHS organisations as well as local authorities, voluntary and third sector colleagues, and local communities requires significant focus, commitment and dedicated leadership. Glenn's appointment to a full-time role will strengthen what can be achieved in this way for the people of Kent and Medway."
-ends-