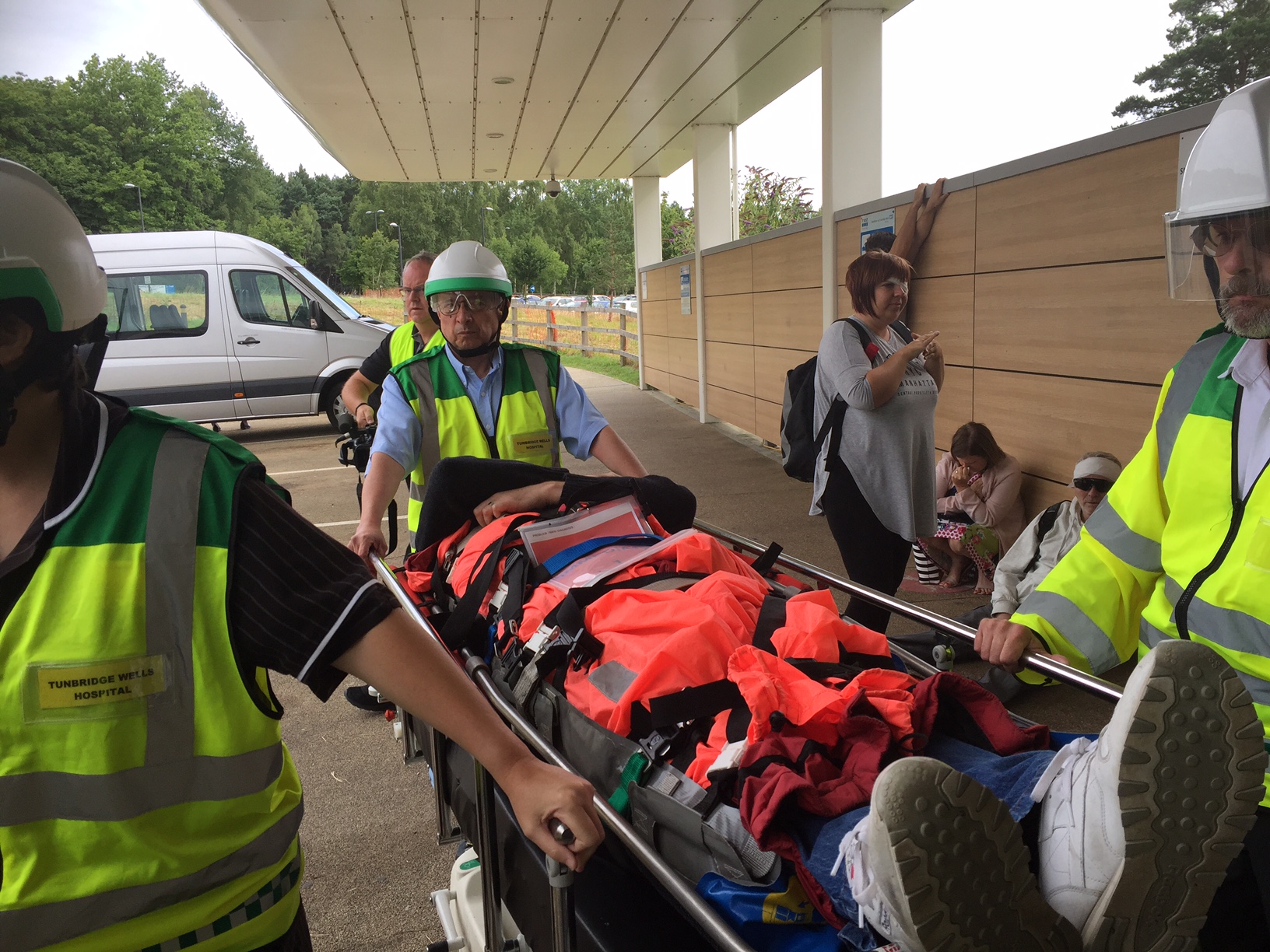 An emergency call from the SECAMB control room, and the arrival of a Coastguard Rescue Helicopter, started a realistic test of emergency procedures at Tunbridge Wells Hospital earlier today (27 July 2017).
The hospital, which is one of just three Trauma Units in Kent and Medway, played a major part in the exercise to carry out a test of its major incident plans.
The exercise allowed a variety of staff to test and analyse their response to a mock industrial accident. Volunteer casualties came into the Emergency Department on foot, by ambulance, police van and helicopter, to make the scenario as realistic as possible.
After triage, reception and documentation procedures were carried out, the hospital tested its emergency communications procedures, access to specialist advice and access to supplies, while staff in the command and control room worked with other agencies to manage the influx of casualties.
Head of Emergency Planning and Response, John Weeks, said: "Exercises are an important way to test plans and train staff. I'd like to thank all those staff, volunteer patients and our partner agencies who took part today."