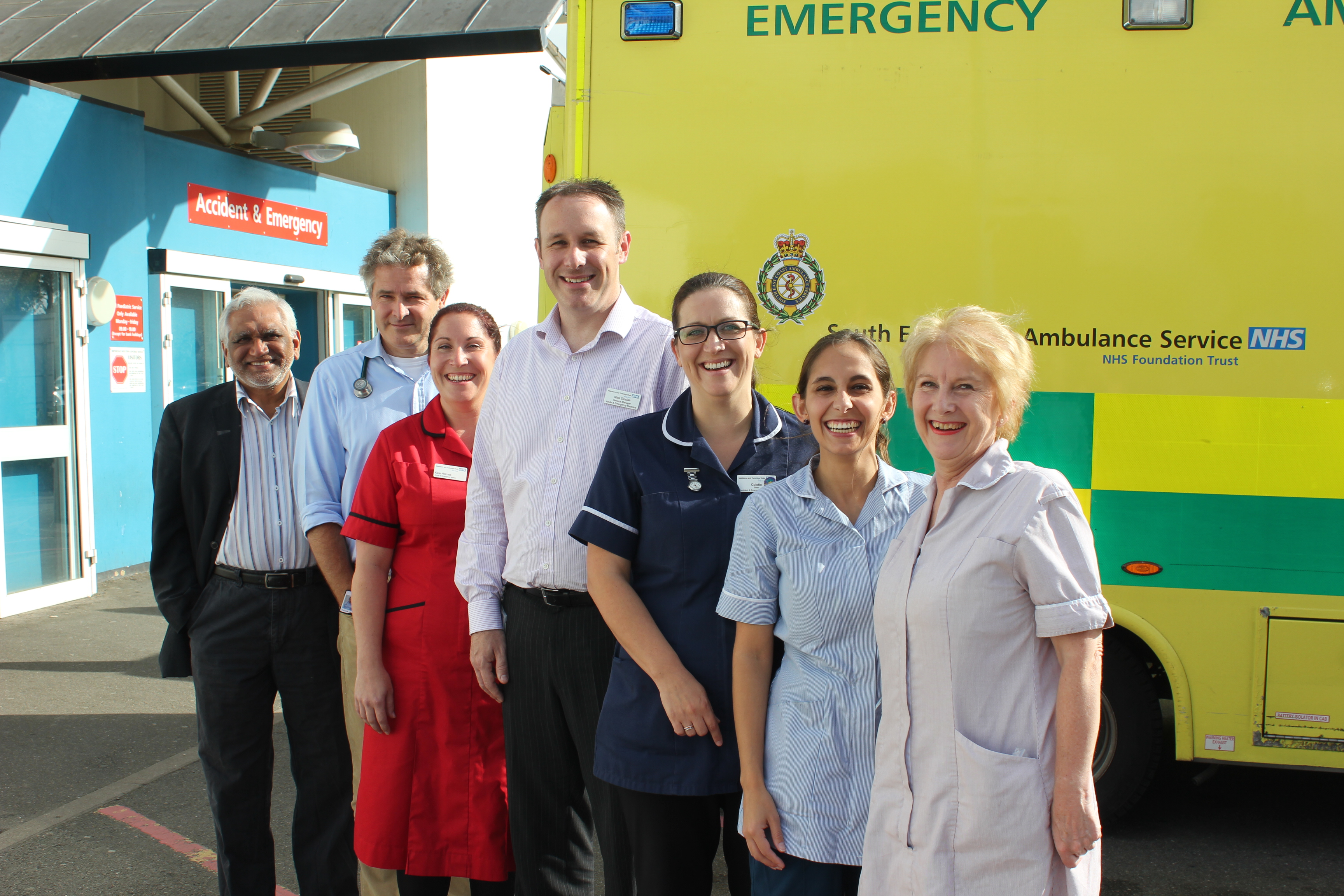 Staff Nurse Open Day
Are you looking for an exciting new challenge?
We are seeking General Staff Nurses, Theatre Nurses and Hospital Volunteers to join our ever growing teams here at Maidstone and Tunbridge Wells NHS Trust.
Are you a student Nurse nearing the end of your training looking to start your career, or an experienced Nurse possibly working in the private sector and would like to be supported in an acute NHS Trust? Are you a volunteer wanting to assist in enhancing our patient care?
If the answer to any of the above is yes, then please do not miss our event on:
Saturday 25th February 2017 open 10:00-13:00 at the Training and Education Centre, Level Minus 2, Purple Zone, Tunbridge Wells Hospital, Tonbridge Road, Tunbridge Wells TN2 4QJ
We are recruiting to a range of specialities and will be offering interviews on the day to trained nursing staff and student nurses with less than six months of training left, this opportunity is a great way to become a member of our team. There are various nursing positions that offer excellent career development opportunities within a range of specialities including:
Theatres including trauma lists and an elective Orthopaedic unit
Surgery
Medicine
Emergency Care
Trauma and Orthopaedic Rehabilitation
Care of the Elderly
Stroke
Why should you come and work at MTW NHS Trust?
• You will be joining a fantastic nursing team praised by the CQC for their care & compassion.
• In our Trust we prioritise our people and offer good management support with excellent staff development programmes.
• As a key player in clinical teams there is the opportunity to collaborate and develop patient pathways.
• We practice effective care and those principles within excellent supportive teams help us deliver this in a demanding daily environment
• We preserve yours and patients safety and are involved in a number of national safety campaigns
• We promote nursing professionalism and trust!
We will have Nursing teams present at the event to answer any of your questions. It is preferred that you apply in advance by completing the attached application form, although this is not essential, there will be an opportunity for you to complete an application form on the day should you need to.
If you are a volunteer wanting to attend our Open Evening then please register your attendance with Anne-Marie Stevens 01622 224719 prior to the event.
* if attending the Open Day please bring along with you either 2 photographic & 1 proof of address or 1 photographic & 2 proofs of address or your personal Identification Documents and evidence of Professional Registration if applicable
Please note that appointment to posts will be subject to a satisfactory Disclosure & Barring Service Check at enhanced level. (Enhanced level now includes regulated checks against vulnerable adults and children)
For further information please contact Charlie Lee-Frost, Nurse Recruitment Lead by email Charlene.lee-frost@nhs.net