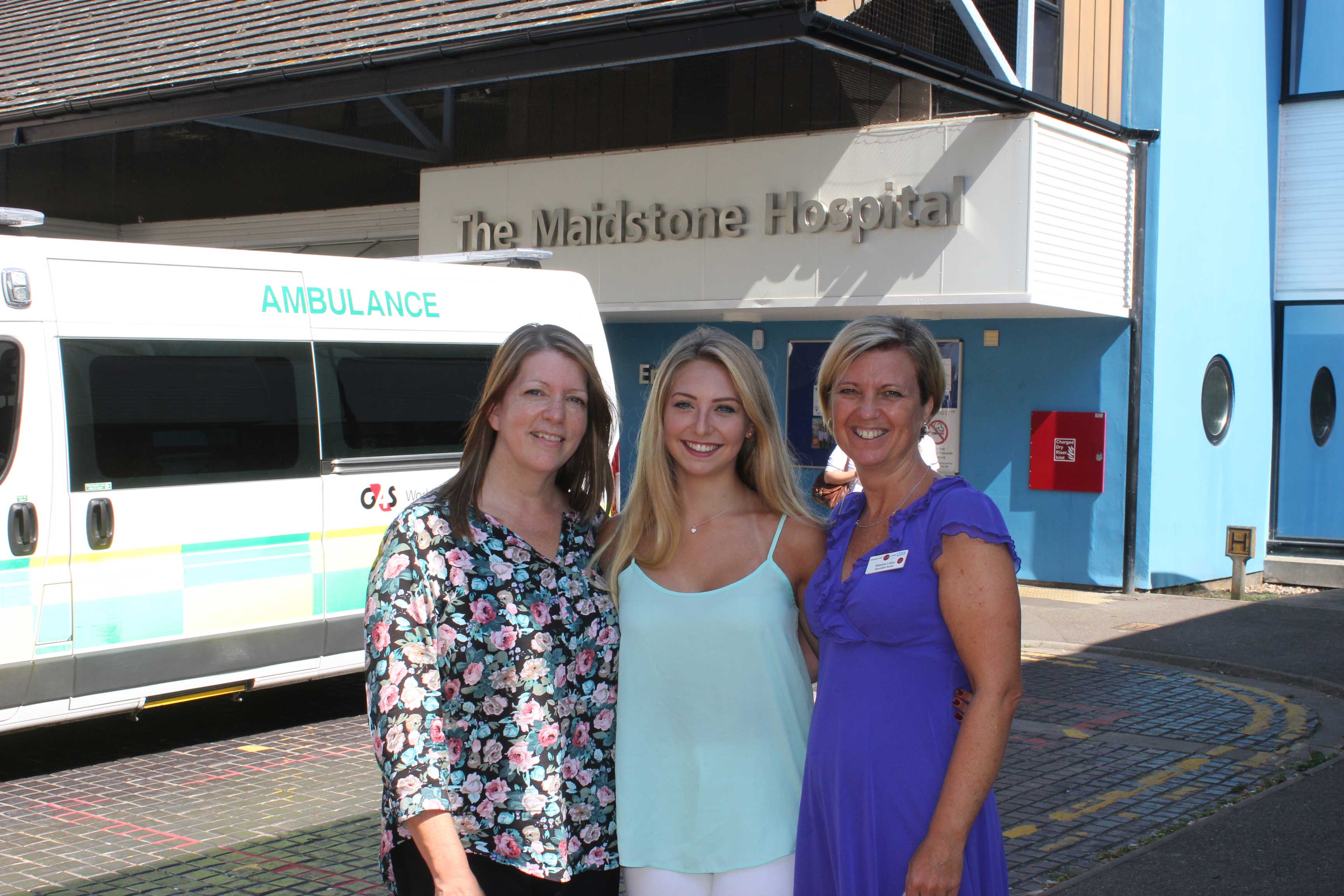 Members of the Paediatric Diabetic Team at Maidstone Hospital, along with some of their patients, were given a cheque for £500, this week, from the Kent Police Property Fund.
The money will go to Maidstone Area Parents Support group (MAPS), set up for parents who have children with diabetes. MAPS host numerous events throughout the year which allow children with Type 1 Diabetes, and their parents, to meet others in the same position so they can share advice and experience, and offer support to each other. The events include: bowling, coffee mornings, water sports days, Build A Bear parties and even Laser Tag games. The events also provide a great opportunity for the Paediatric Diabetic Team to deliver Diabetes education in a relaxed and friendly environment.
Paediatric Diabetic Specialist Nurse, Maxine Libby, said: "Our team are very fortunate to receive donations for MAPS so we can provide events that are invaluable to the children we treat and their families. Money we receive also helps us to supply families with Diabetes books, dietary scales, hypoglycaemic supplies and anything else we feel would benefit the children in our care. We are extremely grateful to Kent Police for this fantastic donation."
Chief Inspector Mick Gardner, district commander for Maidstone, said: "I am pleased to see money raised from Kent Police's Property Fund being used to benefit a local and very worthwhile cause.
"This service provides invaluable support for families raising children with a condition that will impact them for the rest of their lives and I know the money will be put to good use."
In the Maidstone area, there are approximately 100 children with Type 1 Diabetes under the care of the Paediatric Diabetes Team, led by Paediatric Consultant Dr Kala Pathy.
ends
Picture shows: Paediatric Diabetes Specialist Nurses Jenny Endean and Maxine Libby, with patient, Eleanor Callaghan-Inge (centre).