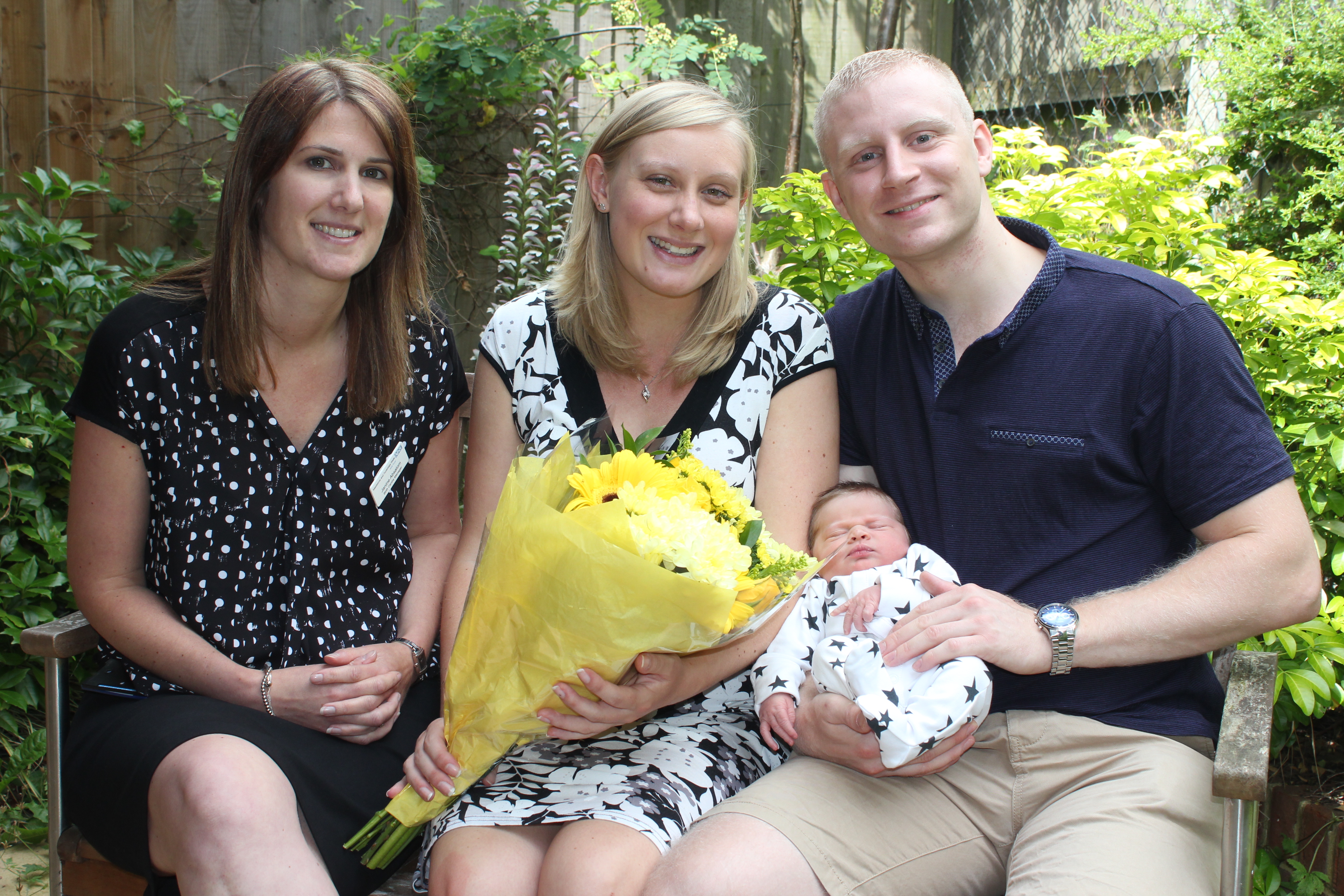 The Maidstone Birth Centre has welcomed its 2,000th baby within five years of opening its doors. Weighing in at 8lb 14oz baby Alex David was born at 1.58pm on Sunday 24 July and is the first child for mum, Emma, and dad, Mark, who live in Maidstone.
Emma said: "Everyone was so helpful and reassuring at the Birth Centre. It is a great environment and the staff made it the best experience I could have wished for. We are so grateful for the support and advice we received from everyone."
The Centre which opened in 2011 features two birthing rooms, four post-natal rooms, double beds to allow partners to stay and a kitchen/diner. There's also a garden room that opens out to a small garden with a seating area.
Janine Absalom, Birth Centre Manager, presented a bunch of flowers to mum Emma to congratulate her on being the 2000th mother to have delivered a baby at the Centre.
She commented: "We're delighted that Alex was the 2000th baby to have been born at the Birth Centre. Our team are committed ambassadors for midwifery-led care and our facilities support mothers and their families to ensure they have the best possible experience."
"We look forward to welcoming many more babies in the Birth Centre over the coming weeks, months and years."
Research has shown that for women with an uncomplicated pregnancy, Birth Centres are just as safe as hospitals. Mothers are more likely to have a straightforward birth and three times less likely to need a caesarean. They are also more likely to feel happier about their birth experience.
Weekly tours of Maidstone Birth Centre are available for pregnant women and their families keen to find out more. Please contact the Unit direct 01622 220160 for more information on the tours.