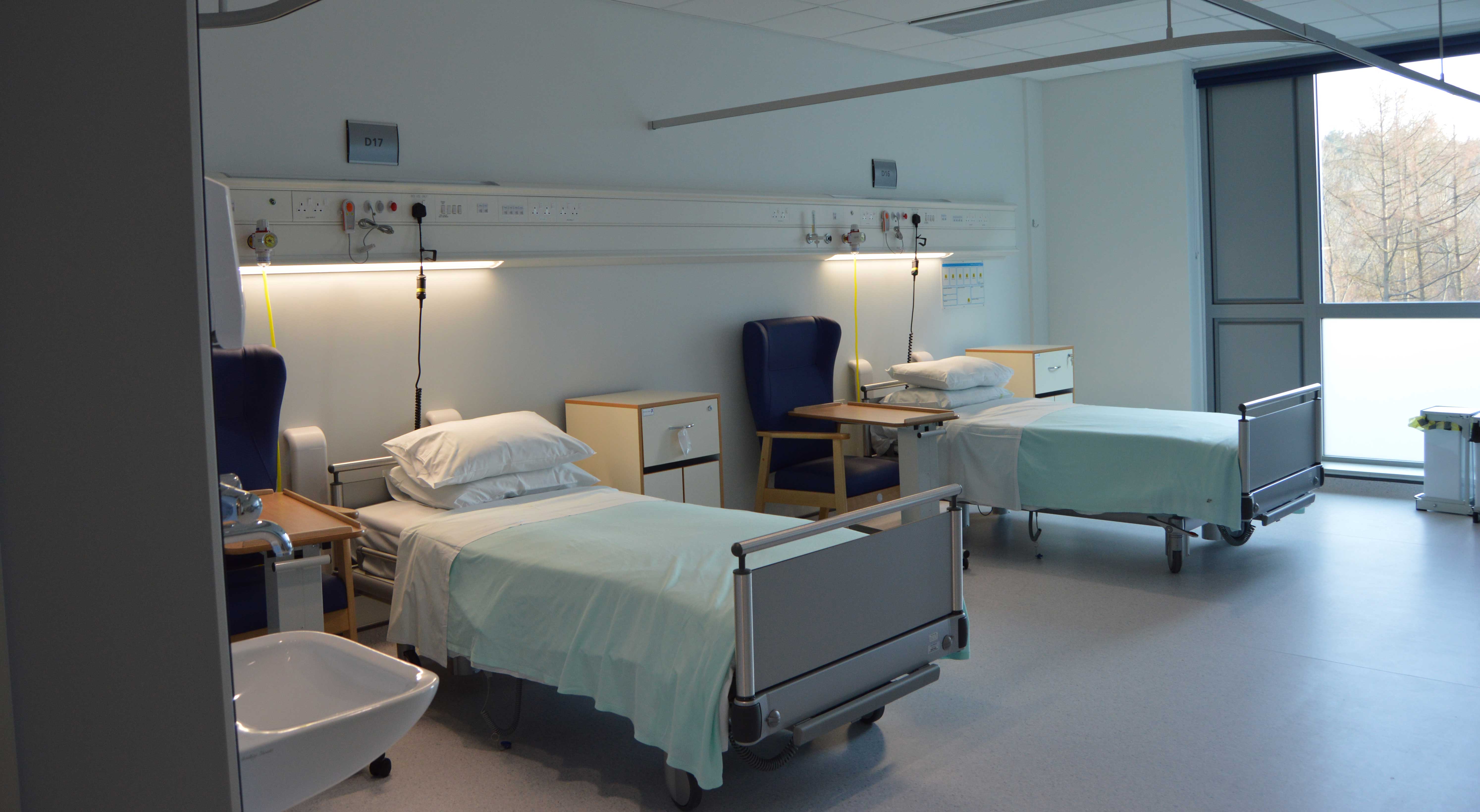 A new acute medical unit has opened at Tunbridge Wells Hospital to improve emergency patient flow through the Trust and enhance standards of care for patients.
Maidstone and Tunbridge Wells NHS Trust has invested £3.3 million in the facility, which forms part of the Trust's ongoing planned response to increases in demand for emergency care.
The 38-bed ward is made up of two single rooms and nine 4-bed bays, and will act as a central hub for handling A&E patients and receiving urgent GP medical referrals.
There are three main functions for the Acute Medical Unit (AMU):
an ambulatory care area, allowing us to provide day care treatment
a rapid assessment area, enabling GPs to admit directly to the unit, avoiding A&E
a short stay area for emergency patients
Patients will stay for no longer than 48 hours, before being discharged or admitted to another ward within the hospital. By having these three areas contained in one ward, medical and nursing staff will be able to work more efficiently.
Trust Chief Operating Officer, Angela Gallagher, said: "The new AMU will allow us to deliver an even better standard of care to our patients, by assessing and treating patients in a timely way, facilitating their discharge and directing appropriate patients onto specialist wards.
"This unit, alongside other initiatives we have implemented, will also support the continued implementation of our plan to efficiently and effectively handle urgent emergency cases through our hospitals.
"Additionally, it will allow us to carefully manage an increase in planned activity and get back to our normal working patterns as quickly as possible."
-ends-