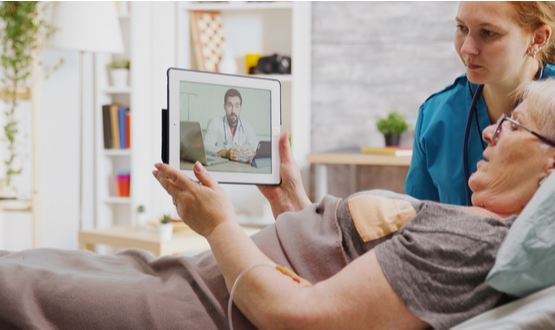 Video Consultation Appointments (VCA) are an alternative way to provide outpatient appointments, which enables clinicians to consult with a patient by video at their home or any other appropriate location, with the aim to reduce patient travel and the associated expense. If accepted by the patient, VCA is an option for those patients deemed clinically appropriate for a video appointment, replacing existing face to face appointments.  Use of VCA within the relevant services is about offering patients a choice of receiving their consultation differently.
We are now offering video appointments for specific patients and specialties. If you have been contacted by Maidstone and Tunbridge Wells NHS Trust to undertake an appointment via this method and have accepted a suitable time and date, we will schedule an appointment as normal and send you the details of the appointment via your chosen correspondence method (usually email).  On the date and time of your appointment, you can enter the virtual clinic via the link on your appointment letter or text reminder. If you are unsure of the specialty please check the patient clinic letter you were sent, which will confirm the specialty in the top right hand corner.
The Trust uses a video consultation platform called eClinic (this has replaced the Attend Anywhere platform that has been used previously).
Further information about the eClinic platform, including a patient troubleshooting guide and FAQs, can be found here.