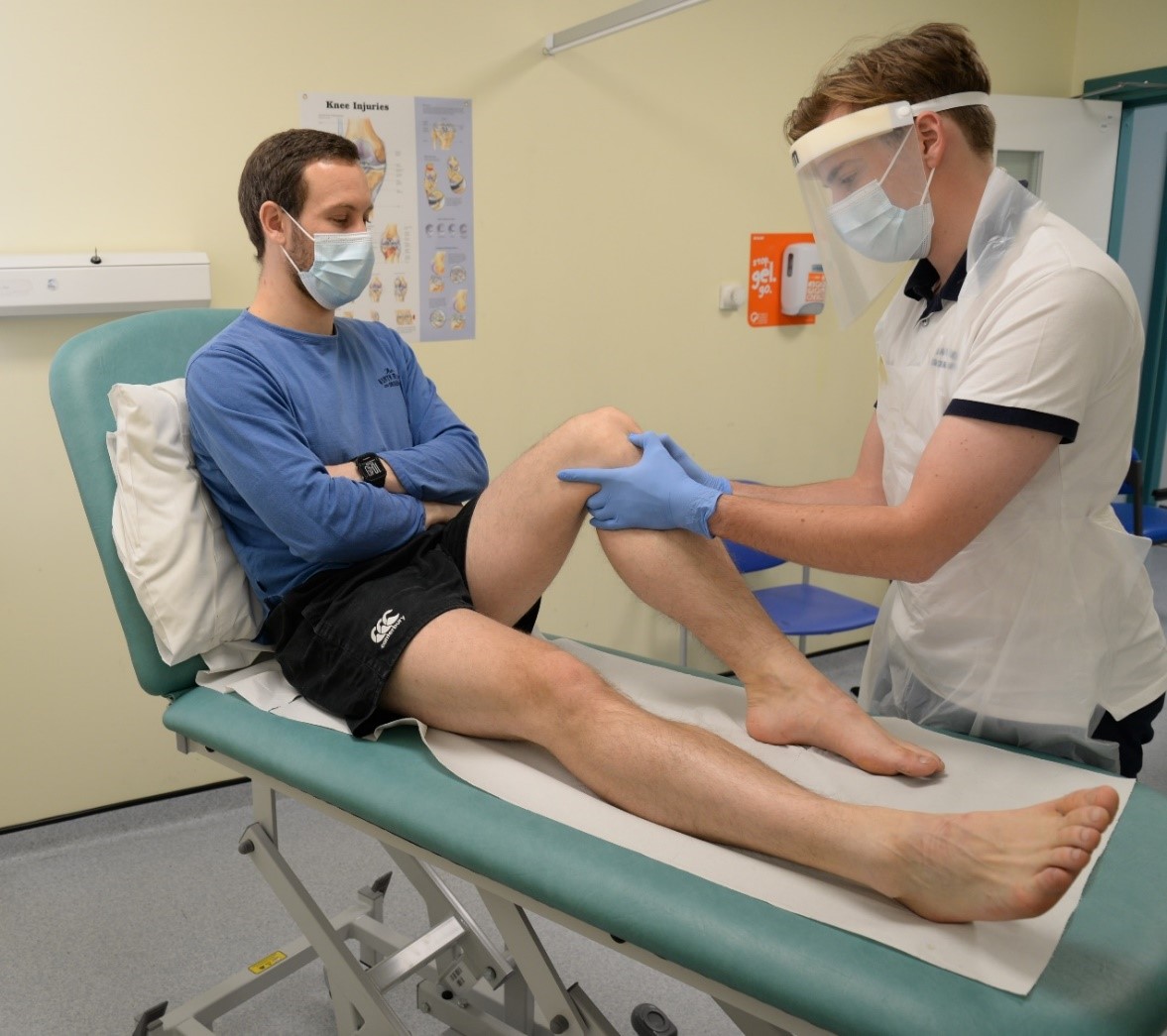 This information is to make you aware of how the Physiotherapy service is operating in response to Covid-19 and the changes the Trust is implementing with regards to face-to-face consultations. Patient safety is our top priority.
For the foreseeable future, Most initial Physiotherapy appointments will be conducted virtually or via telephone with a Physiotherapist. Face-to-face appointments are available at the discretion of the Physiotherapist where a clinical need has been identified. If indicated this will be discussed with you during your initial appointment and a thorough screening and risk assessment will be completed.
Our current operating procedures for face-to-face appointments are in line with the Trust and The Chartered Society of Physiotherapy guidelines and include:
All patients must wear a face-covering when entering the Hospital
All patients will have their temperature checked on arrival to the Hospital
Social distancing within waiting area and throughout Physiotherapy department
Physiotherapy treatment rooms cleaned before and after appointments
Physiotherapist wearing appropriate levels of PPE throughout session (face masks, gloves and apron)
Hand washing/sanitising before and after appointment
To maximise social distancing in the waiting areas of the Physiotherapy department it is not possible to allow patients to have an accompanying person. Only those requiring assistance, and children, may bring an accompanying person.
You should not attend a face-to-face appointment if you are feeling unwell and have any of the following:
A high temperature
A new, continuous cough
A loss or change to your sense of smell or taste
Have been in contact with someone who has tested positive for Covid-19 in the last 10 days
Are self-isolating/shielding