Around 6000 babies are born in the Trust each year, and we strive to provide women, birthing people and families with the best possible experience of pregnancy and childbirth. We hope that you will find all the information you will require throughout your pregnancy journey on our website, however, if you have any questions please contact us.
If you are pregnant and wish to have your care with Maidstone and Tunbridge Wells NHS Trust please refer yourself using our Maternity self-referral form.
---
News and updates
We are delighted to announce that our waterbirths on Delivery Suite at Tunbridge Wells Hospital have been reinstated. The previous difficulties we encountered with water flow and maintaining water temperatures have been rectified and we can safely resume this valuable choice to our service users.
We recognise that the absence of a provision of waterbirths have affected some of our families and for this we sincerely apologise for the impact on your experience and and for any inconvenience this may have caused. Our aim is to provide the best and safest service at all times and is at the forefront to everything we do.
We are booking birth place assessments for all 'low risk' women and pregnant people who are more than 34 weeks. Please speak to your community midwife or phone our birth centres directly to arrange a birth place assessment or to discuss out of hospital birth options.
Polite reminder: Unfortunately, at this time, children are not allowed to attend your appointments.
We would like to thank you for your continued support.
---
Bump, Birth and Beyond is the Local Maternity System website – your guide to maternity services and options across Kent and Medway. It was created with women and expectant families from Kent and Medway. Your maternity care is safest when you understand your choices and can make the right decisions for you and your baby. Bump, birth and beyond gives local, trusted information.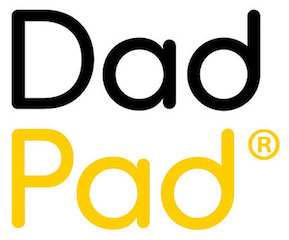 Now available, DadPad – a free online app for new dads and dads-to-be in Kent and Medway
DadPad is a free app packed with information to give new fathers guidance on how to develop the confidence and practical skills needed to help look after their babies' physical and emotional needs.

We endorse the use of the Baby Buddy App during pregnancy that you can access for free here.
Find us
Tunbridge Wells Hospital, Tonbridge Road, Royal Tunbridge Wells, Tunbridge Wells, TN2 4QJ
Maidstone Birth Centre,  Hermitage Lane, Maidstone, ME16 9QQ
Crowborough Birth Centre, Southview Close, Crowborough, TN6 1HB
Contact us
Main hospital switchboard: 01892 823535
For urgent clinical concerns: contact the Maternity unit at Tunbridge Wells Hospital on 01892 633500. This line is available 24 hours a day, 7 days a week.
For non-clinical queries: contact the Midwifery Liaison Office on 01892 638158. This line is available Monday to Friday 0830-1600.
Directions to Maternity Triage at Tunbridge Wells Hospital:
Directions to Maternity Triage at Tunbridge Wells Hospital (out of hours):
Information for Overseas Visitors – Click here