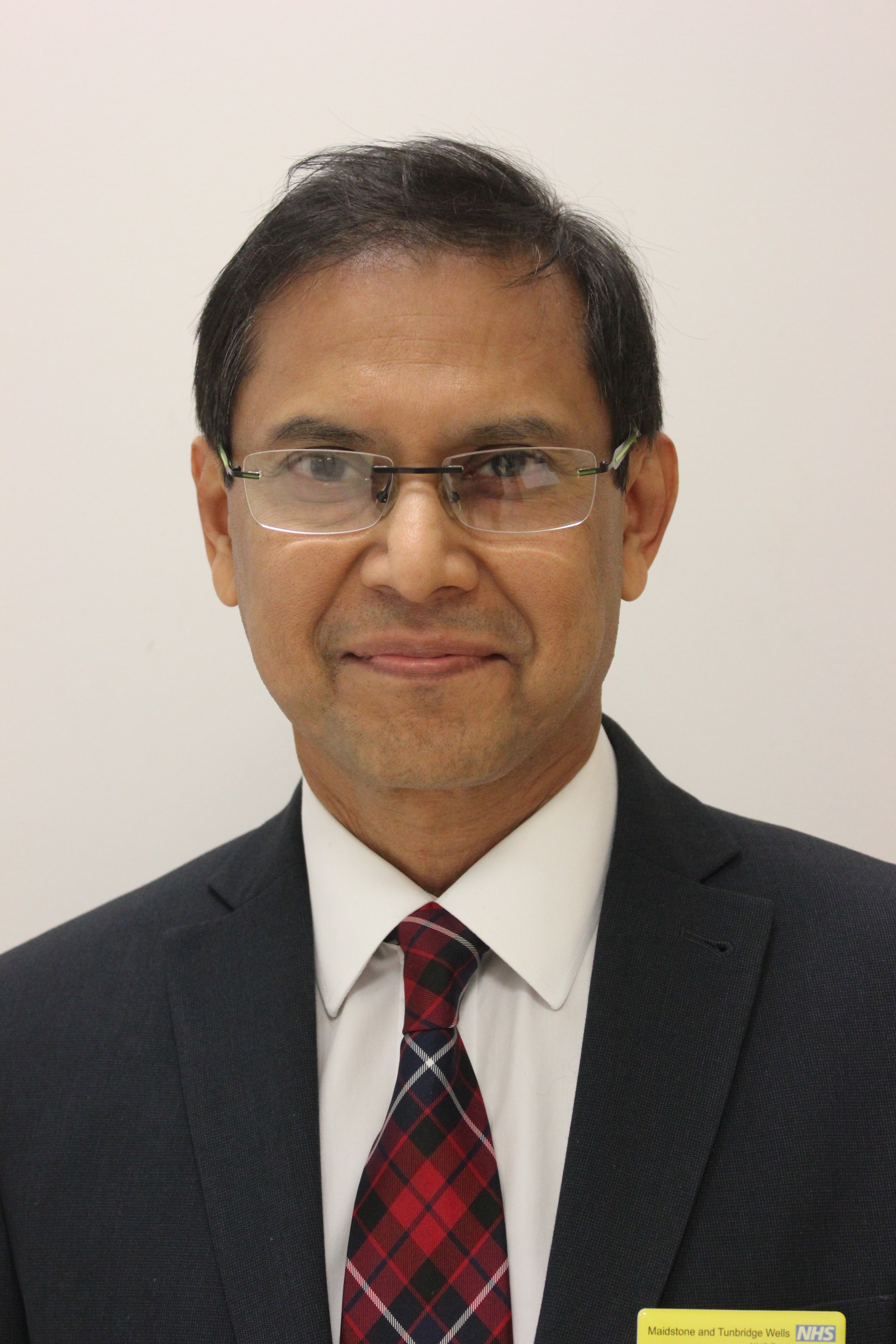 | | |
| --- | --- |
| Area of Practice | Obstetrics and Gynaecology |
| Specialist Interests | Medical Education and teaching. |
Professional Profile
Dr. Dib Datta is a Consultant Obstetrician & Gynecologist at the Maidstone and Tunbridge Wells NHS Trust, England.
In addition to his role as the College Tutor during 2014 -2017, he was an elected Member of the Council of the Royal College of Obstetricians & Gynecologists (RCOG) during 2012 to 2016, having served in its Board of Trustees for the same duration. He was the Council Representative on the RCOG Finance & Executive Committee and an appointed member of its Appointments and Remuneration Committee during 2012 to 2015.
He continues to be on the executive committee of the RCOG's initiative in Tanzania and South Africa, 'Towards Safe Choices', a program delivering safe and effective contraception in Tanzania and South Africa. He has been a spokesperson for the RCOG for the media for quite some time.
After completing his under- and post-graduate medical education from Calcutta Medical College and B J Medical College Hospitals respectively, Dib gained extensive clinical experience in the British Isles; enhancing his extensive clinical repertoire in the discipline, and gaining in the process the MRCOG & Membership of the Royal College of Physicians (MRCP), Ireland.
He has served on many local, regional and national boards in England, has written up business plans for innovative techniques and newer medications towards the betterment of healthcare of women; particularly in the fields of intra-partum care and peri-natal mental health.
Having headed the risk department for maternity services at his hospital during 2005 – 15, the largest and the busiest in Southern England, he has spoken extensively on patient safety and risk at various symposia and meetings.
He remains committed to research, and is a scientist registered with the National Institute of Health Research, England. Some of the important research subjects in UK and Europe; the ones most notable have been on pelvic organ prolapse, reversible contraception and group B streptococcus in babies.
He is passionate about under- and postgraduate education in obstetrics and gynecology; having conducted & overseen examinations besides conceptualizing and conducting simulation training at the Kent Surrey and Sussex and London Deaneries during 2011 – 2015. He was also the Gynecology Enhance Recovery Lead for the South East Coast for nearly a decade, during 2007 – 2016.
.
Dib has been honored both nationally and internationally, with numerous prizes and citations, including the RCOG Historical Lectureship in 2011 and the Hind Rattan Award, India in 2010. He is a guest speaker at many national and international conferences.
Secretary contact details
01892 636009