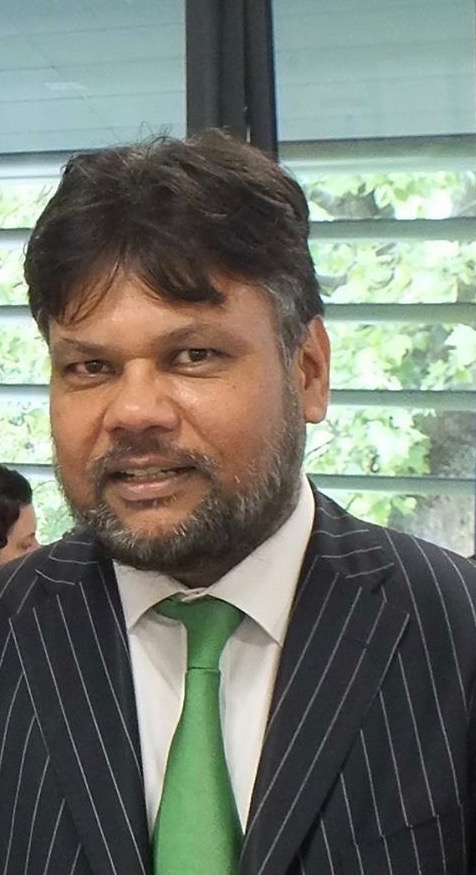 | | |
| --- | --- |
| Area of Practice | Respiratory and General Medicine |
| Specialist Interests | COPD, Lung cancer, Chronic Cough, Asthma, EBUS, Interventional Bronchoscopy, Thoracic Ultrasound, Pleural diseases, Non Invasive Ventilation. |
Professional Profile
Dr Syed Arshad Husain is a Respiratory Consultant with specialist experience in COPD, Lung cancer, Asthma, Chronic cough, NIV, pleura effusion and medical thoracoscopy, interventional bronchoscopy EBUS -TBNA lymph node biopsy.
Dr Husain trained in the Oxford region and then in the South West rotation, achieved CCST in Respiratory Medicine 2005. He gained experience at the Royal Brompton Hospital in London in interventional bronchoscopy in 2004-2005 (OPE). Completed a fellowship in Lille, France for interventional bronchoscopy and medical thoracoscopy in 2005. Worked as a locum chest consultant at the Royal London/London Chest Hospital from 2005 to 2006 and has been a consultant general and respiratory physician at Maidstone Hospital since 2006. In 2008, he completed the fellowship from the Royal College of Physicians and American College of Chest Physicians.
He retains an interest in research with publications on COPD, Asthma, Lung cancer/EBUS, Endobronchial stents, COVID19, VAP
He also has an interest in education and remained the Training Programme Director in Respiratory Medicine in KSS Deanery (2013-2017) and course director for a range of courses from EBUS, Interventional bronchoscopy and thoracic ultrasound via the Maidstone Academic Centre for a number of years.
He is currently an Honorary Senior Lecturer at King's College, London. Published numerous papers in peer-reviewed international journals on asthma, COPD, interventional bronchoscopy, EBUS, and endobronchial stenting, ventilator associated pneumonia and COVID19.
He developed a new EBUS service at MTW for lung cancer diagnosis and staging in 2016 for improving the waiting time for cancer patients from 4-6 weeks down to 1-2 weeks.
Dr Husain has served as Medical Consultant appraiser and member of the Trust D & T Committee. He is a BMA LNC Consultant member and the vice chair for MTW, supervisor for QIP projects for 4th year King's College students and teaches final year medical students from St. George's and King's College London. He has previously held the role of Governance lead and COPD Lead for West Kent with innovative COPD Hot Clinics and COPD MDM.
His publications are listed in ResearchGate and Google scholar.
Secretary contact details
NHS secretary: Rebecca Brewester – 01622 224299
Private secretary: Lisa Aspell – 01634 560747