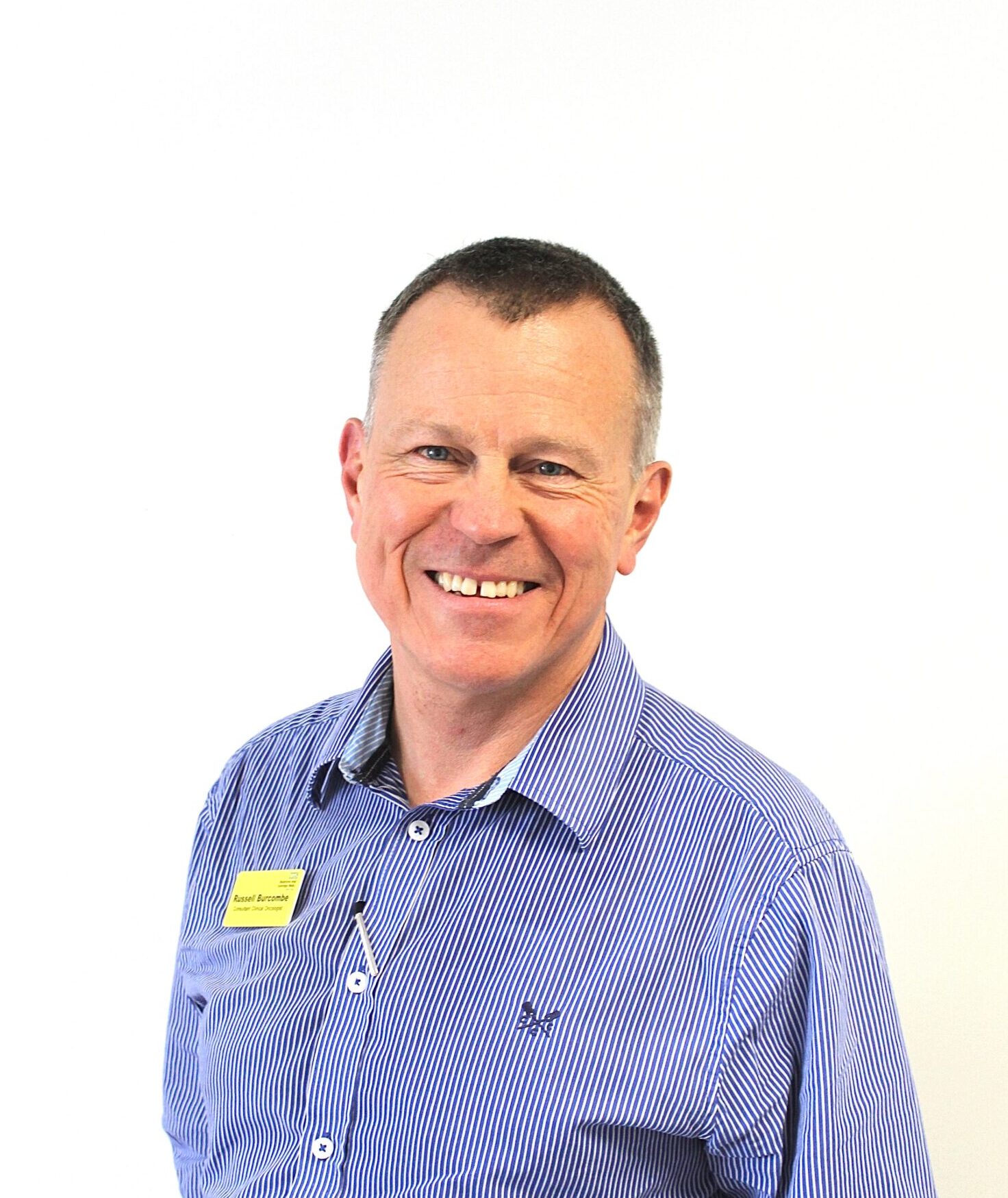 | | |
| --- | --- |
| Area of Practice | Oncology |
| Specialist Interests | Breast and lung cancers; Pre-operative treatment of breast cancer; breast and lung cancer clinical trials |
Professional Profile
The study and treatment of cancer has been the focus of Russell Burcombe's career since he qualified at The London Hospital in 1991.
He entered oncology in 1995, ironically, just weeks after his mother died from cancer, an event that reinforced his desire to concentrate on this branch of medicine.
He trained in oncology at Mount Vernon Cancer Centre, The Middlesex and St Bartholomew's Hospitals before becoming a Fellow of the Royal College of Radiologists in 1998.
Russell interrupted his training to complete a Research Fellowship at Cancer Research UK's Gray Laboratory where he developed a special interest in the treatment of breast cancer.
Before moving to Kent, Russell sought new horizons and more experience as consultant Radiation Oncologist in Christchurch, New Zealand.
As well as running a busy clinical practice treating breast and lung cancers, Dr Burcombe takes a special interest in providing patient-friendly information for patients at the Kent Oncology Centre.
The innovative Breast Radiotherapy Information film he created was awarded first prize for Best Patient Support Initiative at the UK Excellence in Oncology Awards, 2012. This was followed, in 2014, by a film on chemotherapy, now used to educate patients in Kent and endorsed by the UK Chemotherapy Partnership.
As Trustee of the local charity, Breast Cancer Kent, he has been closely involved in fundraising to provide state-of-the-art equipment for the MTW Breast Care Centre.
Two 'Hospital Heroes' awards by the Kent Courier and Kent Messenger, nominated by patients, rewarded his commitment to personalised clinical care in 2013.
He continues to run a programme of clinical audit and research, with publications in peer-reviewed journals and presentations at national breast and lung cancer meetings.
A family man, with two children, he's only too well aware of how cancer and illness can strike and so he doubly values the importance of combining his busy workload with time at home – and cycling!