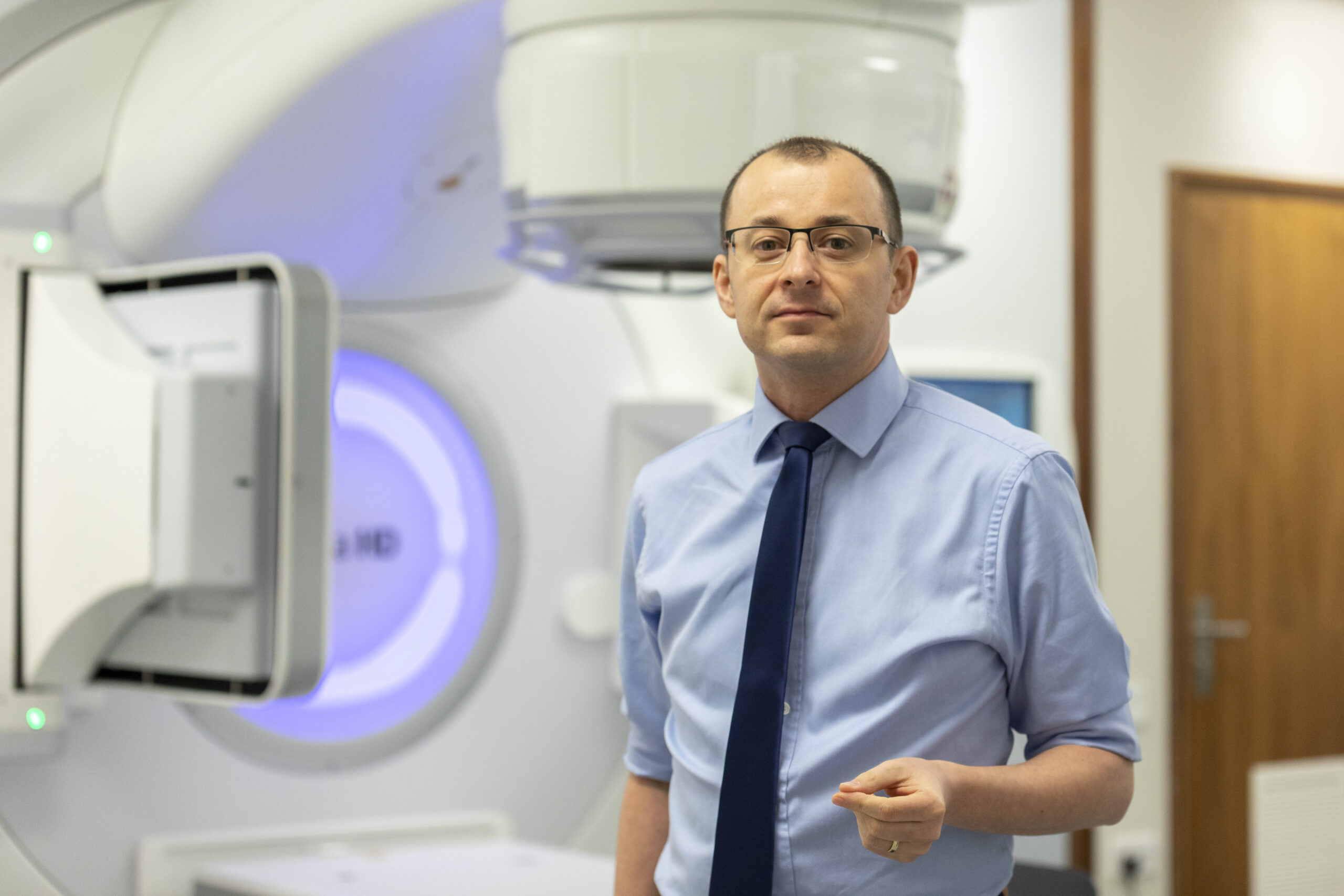 Area of Practice
Clinical Oncology
Specialist Interests

Prostate Cancer
Kidney Cancer
Advanced Radiotherapy Techniques
Stereotactic Radiotherapy – SABR / SBRT
Prostate Brachytherapy
Systemic treatments: Immunotherapy, novel hormonal and targeted therapies
Professional Profile
Dr Brulinski is a Consultant Clinical Oncologist with focus and dedication to patients with urological malignancies: prostate cancer, kidney and bladder cancer. He practices within Multidisciplinary Team at the Kent Oncology Centre.
Following completion of primary medical qualifications with distinction in 2006 his immediate postgraduate training was undertaken in Kent hospitals with Membership of the Royal College of Physicians (MRCP, London) in 2010.
He has completed a one year International Clinical Fellowship at the Royal Marsden Hospital in London and in 2011 entered the Specialist Training Programme in Clinical Oncology gaining experience in:
Guy's and St Thomas' Hospitals, London
The Royal Marsden Hospital, Chelsea, London
Sussex Cancer Centre, Brighton
Kent Oncology Centre, Maidstone and Canterbury.
Subsequently, he obtained a Clinical Oncology Fellowship from The Royal College of Radiologists (FRCR) in 2015 and Postgraduate Diploma in Oncology from the University of London in 2016. He has been a Consultant in the Kent Oncology Centre since 2016 and his goal in day to day practice is to provide high quality, innovative, professional, and compassionate care for patients with prostate, kidney and bladder cancers.
His specialist interests include advanced radiotherapy techniques, stereotactic radiotherapy (SABR/SBRT), IMRT, Image Guided RT and prostate brachytherapy.
He uses variety of systemic treatment options to individualise patients' care, incorporating hormonal treatments, chemotherapy, targeted therapy as well as immunotherapy.
Qualifications
Postgraduate Diploma in Oncology: University of London – 2016
FRCR: Royal College of Radiologists – 2015
MRCP: Royal College of Physicians – 2010
MD Primary Medical Qualification – 2006
Secretary contact details
Maidstone: tel. 01622 225026
Canterbury: tel. 01227 866469