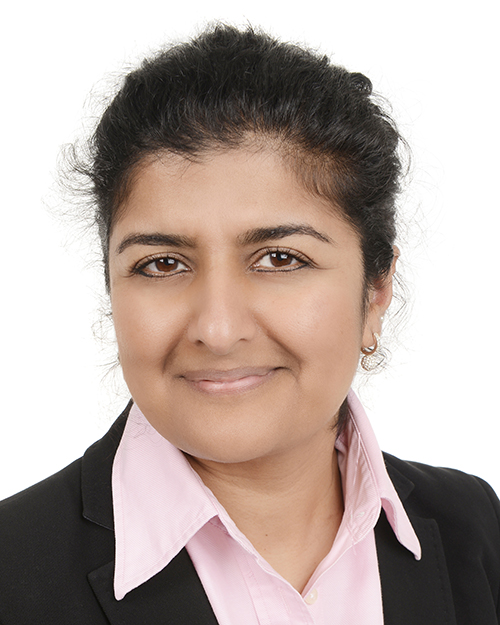 | | |
| --- | --- |
| Area of Practice | Neurology |
| Specialist Interests | Movement disorders service: Parkinson's disease (complex, early onset, inherited), tremor, PSP and MSA, ataxia and dystonia; Botulinum service: cervical dystonia, hemifacial spasm and other involuntary movements; Headache |
Professional Profile
Dr Khan qualified from Cambridge University, trained at the National Hospital for Neurology and Neurosurgery, Queen Square, London and King's College Hospital, London.
She was awarded a PhD for her research contribution on Parkinson's disease from the Institute of Neurology, Queen Square, University College, London publishing a number of articles in scientific medical journals.
Dr Khan is a specialist in Parkinson's disease (complex, early onset, inherited), tremor and dystonia and all other types of movement disorders (MSA, PSP, ataxia, chorea) and leads the Neurology Movement disorders service at Maidstone hospital.
In 2010 Dr Khan set up the first Movement Disorders botulinum toxin service in the Kent treating patients with dystonia, hemi-facial spasm, salivary pooling and hyperhidrosis. This service has expanded to include a botulinum toxin specialist nurse as part of the team.
Dr Khan has expertise in all areas of general neurology (headache and migraine, first fits and epilepsy, vertigo and dizzy spells and diagnosing multiple sclerosis). She also contributes an additional opinion for complex cases in neurology.
Dr Khan is one of a team of ten Consultant Neurologists overseeing acute and inpatient neurology of  the on call service at King's College Hospital, London.
Dr Khan continues to collaborate in research into Parkinson's disease and other movement disorders as well as lecturing, writing scientific articles and editing and authoring neurology textbooks and ejournals. https://www.researchgate.net/profile/Naheed_Khan5