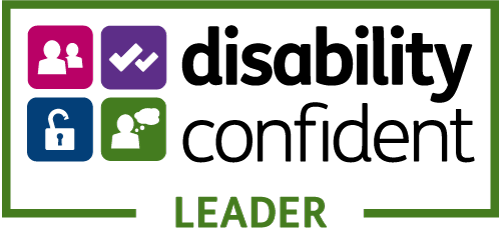 Maidstone and Tunbridge Wells NHS Trust (MTW) has become the second Trust in Kent to achieve Disability Confident Leader status.
It places MTW in the top tier of the government's Disability Confident Employer scheme. The scheme encourages employers to celebrate the talents and unique qualities people with disabilities and long-term health conditions can bring to the workplace, and to remove barriers to recruiting and retaining employees with disabilities.
The Trust has been a Disability Confident Employer since October 2016, reaching level two in September 2020. In order to achieve the top level MTW has introduced a range of initiatives including changes to the recruitment process such as producing easy read copies of recruitment paperwork; establishing a Disability Network; establishing a Disability Leave Policy and employing a psychological wellbeing team within the Occupational Health service to ensure mental health support is readily available for all staff.
Jo Garrity, MTW's Head of Staff Engagement and Equality, said: "We are delighted to have been awarded Disability Confident Employer Leader status. The Equality, Diversity and Inclusion team at MTW have worked tirelessly over the last year, alongside colleagues across the organisation, to achieve this top level and create a workplace that is inclusive and promotes success for all our colleagues.
"We have introduced a range of actions to achieve this, such as changes to our recruitment process to support unbiased recruitment in the workplace and the establishment of a Disability Network, that provides support for staff who have a disability or are living with a long-term health condition.
"As a Level 3 Disability Confident Employer Leader, the Trust acts as a champion for the scheme within our local and business communities and is leading the way in helping every business to become Disability Confident."