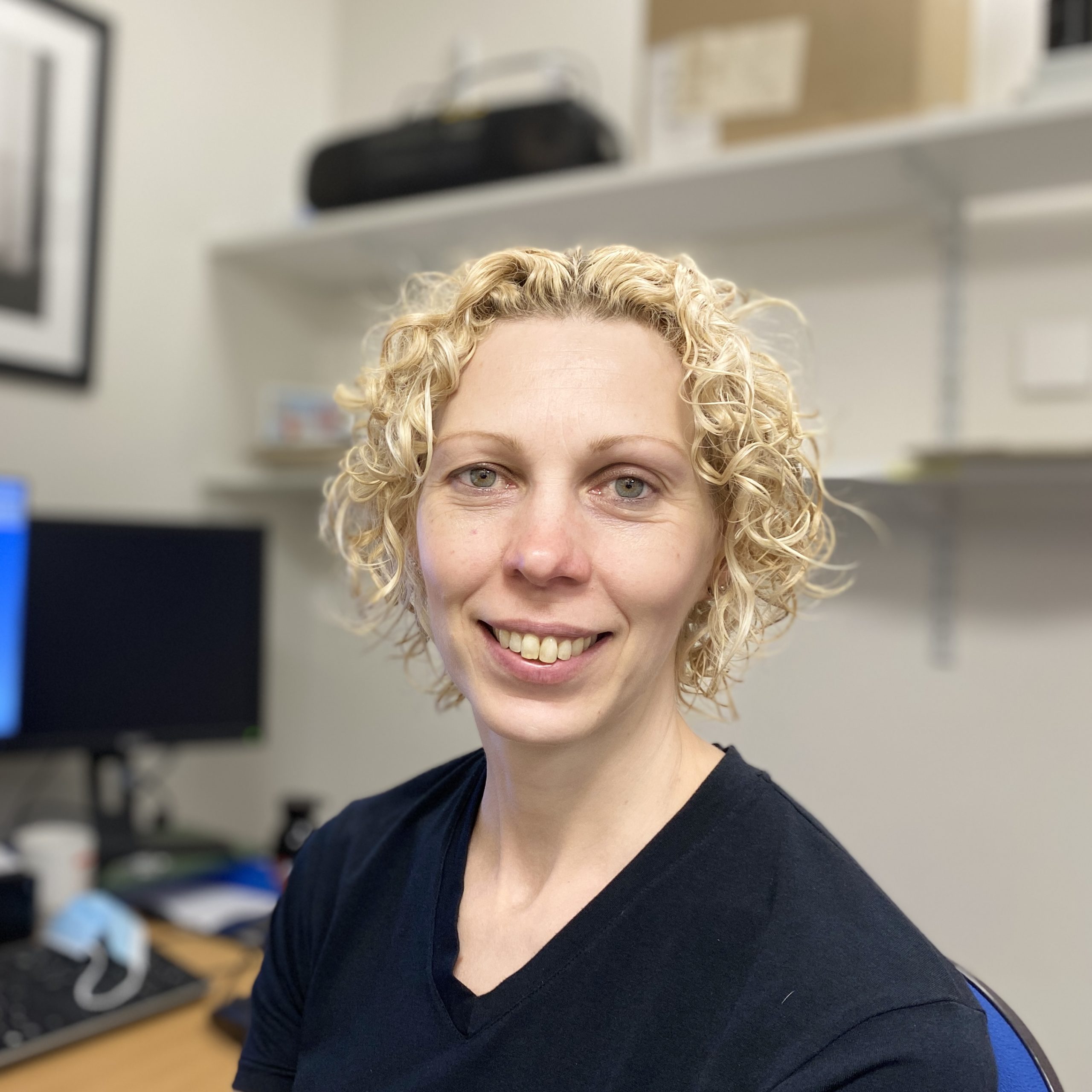 Maria Haynes, a Consultant Biomedical Scientist (BMS) at Maidstone and Tunbridge Wells NHS Trust (MTW), has become the first Biomedical Scientist in the UK to be approved by the Kent and Sussex Deanery to undertake a leading training role as a BMS Clinical Supervisor.
Upon completion of training next month, the Clinical Supervisor role will see Maria formally train Speciality Registrars (StRs) in the dissection of specimens across several major specialities, including gastro-intestinal, skin, gynaecology, urology and head and neck. Dissecting specimens enables disease processes to be accurately diagnosed and the best treatment plan for a patient determined. Maria will also participate in training meetings within the Trust and submit formal training assessments for StRs to the Royal College of Pathologists.
Maria is a Consultant Biomedical scientist (BMS) in Gastro-intestinal (GI) Histopathology*. By taking on this new role, Maria is able to support the Pathology Consultants at MTW, freeing up some of their time, and enabling them to report on a greater number of cases, as well continuing to report GI cases and providing dedicated dissection training for the StR's at the Trust.
Mark Holland, Pathology General Manager and Principal BMS commented: "We are delighted that Maria has been approved to undertake this new role here at MTW.
"As the first Biomedical Scientist in the country to be approved for this role, it recognises the great depth of skills and expertise Maria has in the field of histopathology.
"This is a clear example of how the Trust is leading the way with the development of highly skilled clinical roles that will enable us to continue to deliver outstanding care to our patients".
Maria said: "I have always had a keen interest in all aspects of histology laboratory work, especially dissection work, and I am delighted to be taking on this new role.
"I'm looking forward to working with the Speciality Registrars within the department and broadening the skills of our trainee clinical team across a range of histology specialities. This will ultimately provide Specialty Registrar colleagues with greater knowledge and understanding of dissection and pathology."
Maria joined the Trust in 2010 and is part of the Pathology team and based at Maidstone Hospital. The dissection laboratory at Maidstone Hospital uses the latest practices and innovative working to offer an extremely efficient service, with up to 350 specimens being processed daily. This includes a range of activity such as biopsies for diagnosis to whole organ specimens for disease staging and clearance.
*Histopathology is the diagnosis and study of diseases of the tissues, and involves examining tissues and/or cells under a microscope. Histopathologists are responsible for making tissue diagnoses and helping clinicians manage a patient's care.