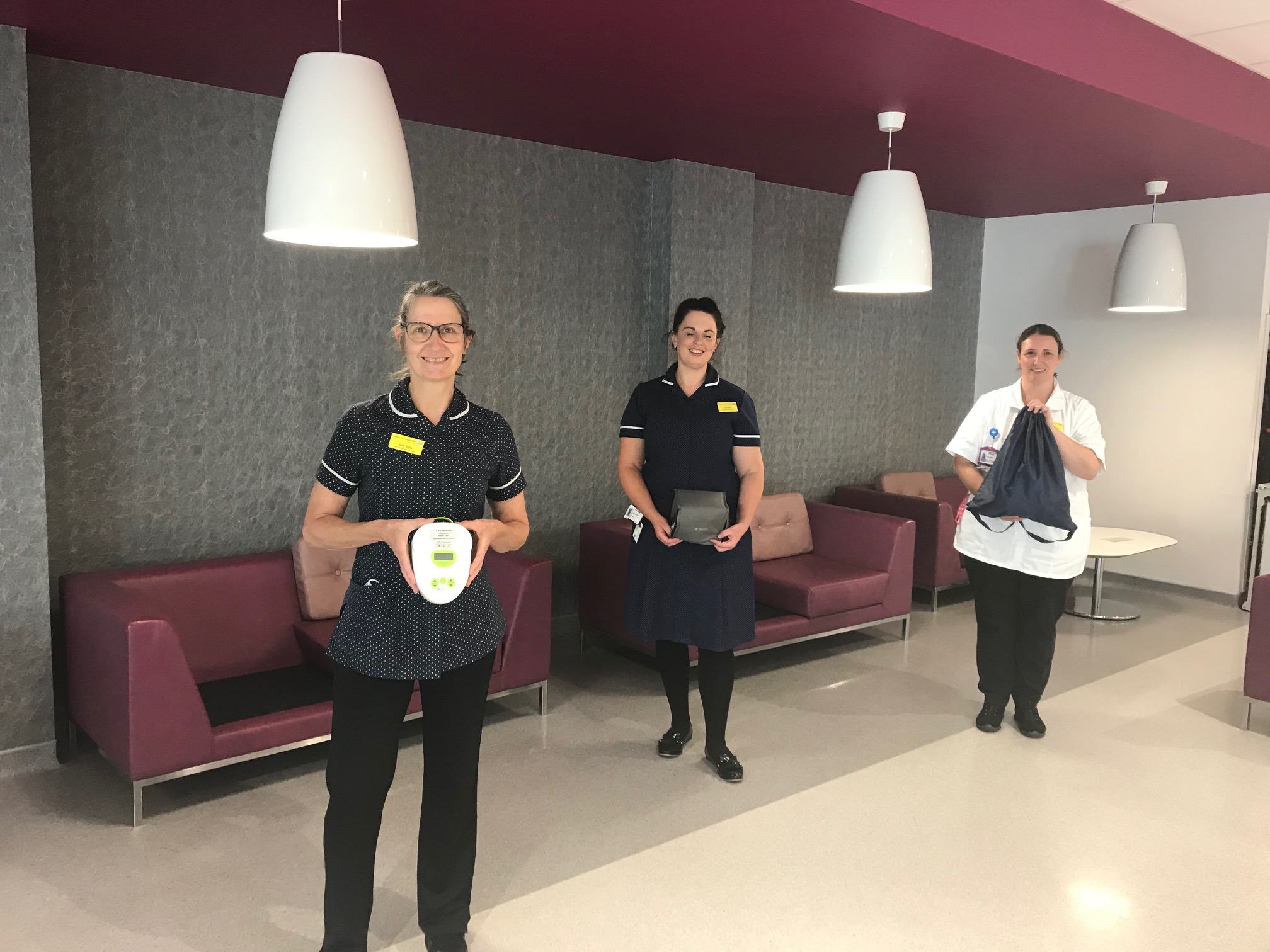 The Infant Feeding Team at Maidstone and Tunbridge Wells NHS Trust are celebrating after achieving Stage 2 Accreditation from Unicef UK's Baby Friendly Initiative.
Baby Friendly accreditation is based on a set of interlinking evidence-based standards for maternity, health visiting, neonatal and children's centres services. The standards aim to improve care and help ensure health professionals are enabled to support those who have given birth with feeding and helping them to build a close and loving relationship with their baby.
After starting its Baby Friendly journey in 2014 and achieving Stage 1 the following year, the team set its sights on achieving Stage 2. In order to achieve this recognition the Infant Feeding Team had to undergo a rigorous assessment process which measures the level of knowledge and skills of the Trust's staff members who provide breastfeeding support and care for people prenatal (before birth) and postpartum (after birth) as well as their babies, to ensure they deliver the very highest standards of care at all times.
The assessment, which was held over two days, involved 35 maternity staff, chosen at random by UNICEF, being interviewed via Microsoft Teams about their infant feeding and parent-baby relationship building knowledge.
In addition, a team of dedicated infant feeding champions also helped the Infant Feeding Team with its audits and practical skills reviews in the lead up to the assessment.
Thanks to everyone's efforts the staff achieved 100% in most areas and above 80% in all other areas thus passing all five of the standards required in order to achieve Stage 2 accreditation.
Highlights of the report include:
"During the COVID-19 pandemic the service responded with the development of a designated helpline for mothers to access feeding support over the telephone. This was well received by mothers and has been a positive alternative for maintaining support when face to face contact was not available."
"We would also like to commend the service on supporting partners to be present on the unit through the safe use of single rooms throughout the COVID-19 Pandemic. This has ensured that families have been supported and kept together through a very challenging time."
Infant Feeding Lead Sally Sidhu said: "This is not only great news for MTW NHS Trust but also those who have their baby with the Trust as it shows we are actively committed to ensuring that those who have just had a baby receive the best possible support and experience with breastfeeding and that the care delivered to them and their baby is of a high standard."
Infant Feeding Lead Cat Leigh added: "It was down to the incredible management support and engagement and dedication from our staff that we were able to achieve the accreditation with such high marks."
But the Infant Feeding Team's Baby Friendly journey doesn't end there. They're now working towards the BFI Stage 3 assessment which is set to take place this December. After that they're aiming for Gold – the highest BFI award that can be achieved!