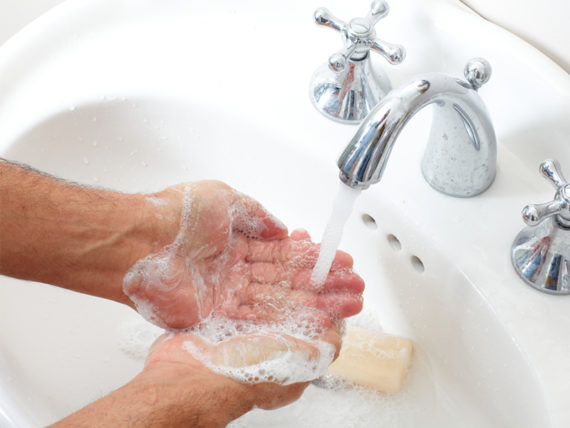 The pressure on all NHS services across Kent and Medway has risen significantly due to the higher infection rates in the community we've seen in recent weeks.
Our hospital is very busy and we expect that to continue over the coming weeks.
The NHS across Kent and Medway is working together to provide support where needed and have cooperated to ensure we have opened more critical care beds. We're continuing to provide cancer and other urgent operations and will aim to carry on providing other non-covid treatments as much as possible; but in some cases we need to move staff so they can support the additional critical care beds we have opened.
Patients who have appointments should still attend. Patients are reminded to please check their letters to confirm whether their appointment is face to face or via a telephone or video appointment which can be done from home. If we need to reschedule an appointment, patients will be contacted directly. Please note that calls from our sites may display on your phone as an unknown number so please try to answer when possible.
To protect you, our patients and our staff from coronavirus ALL patients, including inpatients, visitors and carers must wear a hospital supplied disposable surgical face mask at all times unless they are exempt or there is a clinical reason for them not to wear a mask.
Those wearing their own mask or face covering will be asked to replace it with a disposable surgical face mask. Failure to wear a disposable surgical face mask may result in you being refused entry.
If you require medical treatment you must wear a disposable surgical face mask.  Please advise staff upon entry to the hospital if you have any concerns.
Please note, whilst health checks are carried out at the main entrances of our hospital sites you may be required to queue. Although marquees are in place to protect people from the elements, we advise that appropriate clothing is worn according to the weather conditions on the day of your visit.
When attending our sites, please try and keep a two metre distance where possible and walk on the left hand side of corridors.
Here at Maidstone and Tunbridge Wells NHS Trust, the safety and well-being of our staff, patients and visitors is our priority and our teams across the organisation have been working hard to adapt our sites to ensure your safety when attending any of our sites during the ongoing COVID-19 pandemic. We understand people may have concerns about attending a hospital appointment or undergoing surgery during these challenging times, but we want to assure you our hospitals are safe thanks to the additional infection prevention and social distancing measures we have put in place across our sites. Watch our video below to see what changes we have made to keep you safe when attending our sites.
Visitor Policy at Maidstone Hospital and Tunbridge Wells Hospital
Protecting our patients and those who care for them is our top priority during the coronavirus (Covid-19) pandemic.
Due to the rise in Covid-19 cases in the local community and in line with our infection control policy, we have now taken the difficult decision to temporarily align our visiting policy for Tunbridge Wells Hospital to the same restrictions which have been in place for Maidstone Hospital since Friday 20 November.
Effective from Wednesday 9 December 2020, we are limiting visitors to both Tunbridge Wells Hospital and Maidstone Hospital to the following list until further notice:
Patients receiving end of life care – one visitor permitted for one hour. This must be arranged in advance with ward staff by telephone.
Patients prior to needing ventilation – one visitor for a limited period of time. This must be arranged in advance with ward staff by telephone.
Children's Services – one parent/carer to be with the child as agreed with ward staff.
Patients requiring individual carer support – identified carers will be permitted to support these care requirements.
Personal Protective Equipment (PPE) will be provided to visitors/carers according to individual circumstances.
VISITORS MUST BE SYMPTOM FREE AND NOT UNDER ANY SELF-ISOLATION CONDITIONS
Please do not enter our hospitals if you have a high temperature or a new continuous cough.
We would advise that people with chronic illness, or people aged 70 or older regardless of medical conditions do not visit; but please discuss this with ward staff by phone if it is for one of the exceptions listed above.
Wherever possible we will offer virtual opportunities for patients to keep in contact with their friends and family and support the use of phone calls or video messaging.
Please also note further information across both sites:
Covid wards – No visiting is permitted on Covid wards except in compassionate circumstances (such as patients receiving end of life care). This includes the Acute Medical Unit and Acute Assessment Unit at both hospital sites.
Lord North Ward – Due to the vulnerability of the patients, no visiting is permitted on Lord North Ward at Maidstone Hospital, except in compassionate circumstances.
Maternity Departments– A partner of a person in labour is able to stay throughout labour including in the early stages of labour and during induction of labour on the antenatal ward. The same partner can remain until discharge from post-natal ward. For people/parents in the antenatal ward, but not in labour, only the nominated birth partner may visit. To ensure we follow local infection, and prevention control measures no visitor/partner is to attend a routine scan or routine antenatal appointment unless the person having the scan is under the age of 18, in which case the partner and a parent/guardian can attend, or the person has a learning disability, in which case one carer can attend. Pregnant people are welcome to record part of their scan to share with family and friends following their appointment and a free photo of their scan will also be given to them at the end of their appointment. Should unexpected news be delivered to the person during their scan whilst they are on their own, they can bring one other person to support them. Three dedicated quiet spaces have been set up specifically for this purpose. No children permitted in any Maternity Departments. For more information about the maternity visiting policy, including attending antenatal scans, visit https://www.mtw.nhs.uk/covid-19-maternity-information/
Neonatal Unit – Current visiting is 24/7 for one parent, second parent 24/7 during the week days – only one visit but can stay for unlimited time and at weekends a booked morning or afternoon slot. No other visitors.
Paediatric Wards – one parent/carer to be with the child.
Outpatients – due to social distancing in outpatient waiting areas it is not possible to allow outpatients to have an accompanying person. Only those requiring assistance, and children, may bring an accompanying person.
All visitors must enter by the main entrance at Maidstone Hospital and Tunbridge Wells Hospital and have their temperature checked.
Face coverings/masks must be worn – masks will be supplied if the visitor arrives without a face covering.
Hand hygiene – all visitors will be instructed on hand hygiene by ward staff, which should be performed at the beginning and end of each visit. Gloves are not needed for visitors. Visitors who arrive on the ward wearing gloves must remove them to avoid contamination risk.
No children under 16 are permitted to visit except in compassionate circumstances. This must be arranged in advance with ward staff by telephone.
Visitors may only visit one patient.
In bays, curtains are to be drawn during visits to provide a physical barrier between beds and visitors.
To help keep everyone safe, we ask you to consider other ways of keeping in touch with patients such as phone calls or video messaging. Please see our guide to patient ipads and using FaceTime.
Please note, our cafes at both hospital sites remain closed to patients but that refreshments are still available to buy from the League of Friends shop, Costa and the M & S Food Hall at Maidstone Hospital and WHSmith, Costa at Tunbridge Wells Hospital.
Patient Appointments
Our priority over the last six months has been ensuring that everyone who needs cancer treatment and urgent and essential care has been able to get it when they need it.
To reduce the spread of Covid-19 by avoiding unnecessary contact, some non-urgent appointments, diagnostic procedures and planned surgeries were postponed or replaced with telephone or video consultations.
We have now brought back some of these face-to-face services but only where that can be done safely and where the need of the patient has been risk assessed by the clinical team. The virus is still circulating and we don't want to put our patients, the public or our staff at greater risk.
We will ask patients to attend face-to-face services only when it is clinically necessary. Where possible, appointments will continue to be offered using remote services such as a video or phone consultation. If you have been contacted by Maidstone and Tunbridge Wells NHS Trust to undertake your appointments via this method please click here, and follow the instructions received. Further information is also available on the following page. 
Our booking teams are working hard to reschedule any outstanding appointments and will contact you via phone or letter in the coming weeks. Please refrain from phoning the booking team at this time for routine enquiries.
If you attend our sites then you must wear a face covering or mask and you will undergo a brief health screen at the front door to check your temperature and ensure you are directed to the correct area. If you are in a high-risk group and do not wish to come in, please get in touch with the relevant service via the contact details in your appointment letter.
You can view a list of FAQ's for Oncology patients here.
The safety and wellbeing of our staff, patients and the public is our main priority. We have put the following comprehensive measures in place to help protect our staff, patients and the public when attending appointments at our hospital sites:
Safe zones – we have established "safe zones" and pathways within our hospitals – meaning that Covid-19 confirmed or suspected patients are not treated in these areas – anyone with Coronavirus symptoms is treated in a separate area away from patients not displaying symptoms.
Restricted patient and visitor numbers – footfall is restricted in our hospitals by only allowing patients and essential carers (please be aware this means we ask you to attend the department on your own or with one essential carer if absolutely necessary).
Temperature check – all patients entering the hospital will have their temperature checked and asked about any possible symptoms before they come into the hospital.
Face coverings/masks – all patients, staff and carers are asked to wear face masks when coming into the hospital. Please bring your own mask but these will be provided at the doors if you do not have one.
Sanitisation stations – have been located throughout our hospitals and patients and visitors are required to sanitise their hands before coming into our hospitals.
Social distancing – measures have been put in place to allow you to stay the appropriate distance from other people (this does limit waiting room capacity so please arrive for your appointment at the allocated time, if you are too early or late you may not be granted access).
Personal Protective Equipment (PPE) – staff attending to you will be wearing personal protective equipment (PPE), this is to provide protection to you as much as it is to them.
Infection control – strict infection control protocols are in place ensuring all areas and equipment are cleaned between patients.
Risk versus benefit analysis – the need to attend a face-to-face appointment has been reviewed by a senior clinical member of the team, meaning we feel the benefit of the examination outweighs the potential risk from Covid-19.
Emergency Care
Our Emergency Departments are open as usual and anyone who has coronavirus symptoms is assessed and treated by a different clinical ED team in a separate area away from patients not displaying symptoms. It is really important that people continue to seek help early if they need it. You can watch our 60 second guide on how our Emergency Department team have created new pathways to ensure anyone with Coronavirus symptoms are treated in a separate area away from patients not displaying symptoms.
Getting essential items to patients on wards
Relatives, friends and carers can still get essential items to their loved ones who have been admitted to our hospitals during the pandemic.
Should you choose to bring essential property for a patient to one of our hospitals, please make sure you clean/disinfect the items and that you place them in a clear, sealed easily cleanable bag. Please do not bring in bulky items.
When you arrive at the hospital please go to the main entrance and speak to the security team about the purpose of your visit. They will then direct you to the nearby Hub where you can hand the bag to one of our volunteers. You will not be able to access the hospital due to restrictions to non-essential visiting.
You will then be asked to complete a property checklist form, and to fill in the patient's name, date of birth and the ward they are on. Both you and the person receiving the items must sign the form.
Once completed the volunteer will take the bag and the completed form to the ward. A member of staff will then sign the same form to say they have received the items. After wiping the bag down they will take it, along with the form, to the patient so they can check the items against the checklist. Once the checks have been completed they will then be asked to sign the form (where possible) to say they have received the items.
Please note, patient property will be accepted by The Hub between the hours of 10am and 3.30pm 7 days a week.  We are unable to accept patient property outside of these times. Any essential patient property delivered outside of these times may be refused but if accepted might result in the need to be kept in a locked cage until someone is next available to take the items to the ward.
NHS 111
NHS 111 has an online coronavirus service that can tell you if you need medical help and advise you what to do. Do not go to a GP surgery, pharmacy or hospital. Call 111 if you need to speak to someone.
The most up-to-date public guidance – including information about being tested for Coronavirus – is always online at www.nhs.uk/coronavirus
Coronavirus testing
The rollout of the national coronavirus campaign across Kent and Medway has meant that a wide range of people who provide essential services, as well as Kent and Medway residents over the age of 65, are now able to get tested if they or someone they live with have Coronavirus-like symptoms.
For more details click here.
If you have an FOI request regarding Covid-19 please click here for more information.