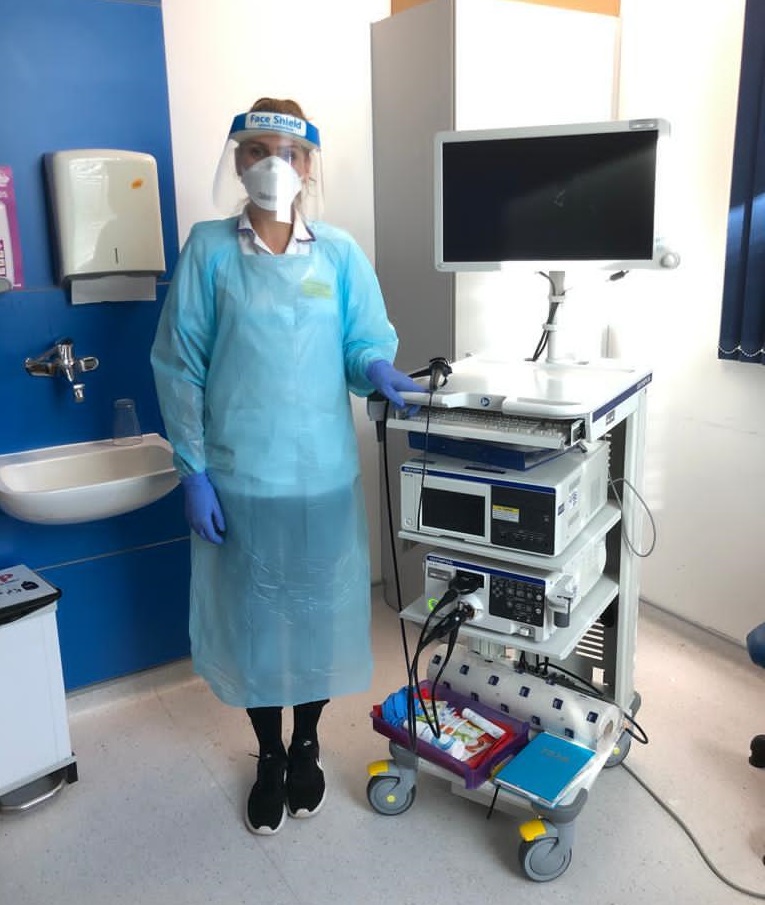 Tunbridge Wells Hospital, part of Maidstone and Tunbridge Wells NHS Trust, has welcomed the arrival of new Fibreoptic Endoscopic Evaluation of Swallowing Equipment (FEES), thanks to funding provided by the Maidstone and Tunbridge Wells NHS (MTW) Charitable Fund.
The purchase of this equipment ensures patients have rapid access to the most effective assessment of swallowing dysfunctions (known medically as 'dysphagia'). Dysphagia can occur following conditions such as a stroke, degenerative illness, pneumonia or cancer.
Many patients have difficulties swallowing during their stay in hospital and the new equipment enables patients to be analysed without having to undergo any radiation treatment. It can also be easily adapted to accommodate children too. FEES has already been put to good use within the Intensive Care Unit at Tunbridge Wells Hospital, supporting ventilated patients and helping with their care and recovery.
Funding of the equipment also included training for speech and language therapists at MTW to support their professional development and to enable our staff to continue to deliver an excellent level of patient care.
The purchase of the equipment was funded entirely by the Maidstone and Tunbridge Wells NHS (MTW) Charitable Fund. The charity aims to enhance the standard of care, services and facilities provided to patients, relatives, visitors and staff at the Trust.
Clare Norman, Clinical Lead, Acute Team, Speech & Language Therapy Department said: "We are very pleased to receive this new equipment and know it will be of huge benefit to our patients, as keeping a patient's airway safe and facilitating eating and drinking is vital to their health and wellbeing.
"It is a portable machine which means it can easily be taken to the patient's bedside and enables us to quickly and effectively investigate and identify any difficulties our patients may be experiencing."
Laura Kennedy, Fundraising Manager at Maidstone and Tunbridge Wells NHS Trust, commented: "We are delighted to have been able to fund the purchase of this new equipment and pleased it has already been put to good use straight away, ensuring patients at Tunbridge Wells Hospital receive the highest standard of care.
"This purchase is only possible thanks to the ongoing fundraising support provided by our local community, including a generous donation from the Kent and Sussex Darts League, and we are hugely grateful for this."