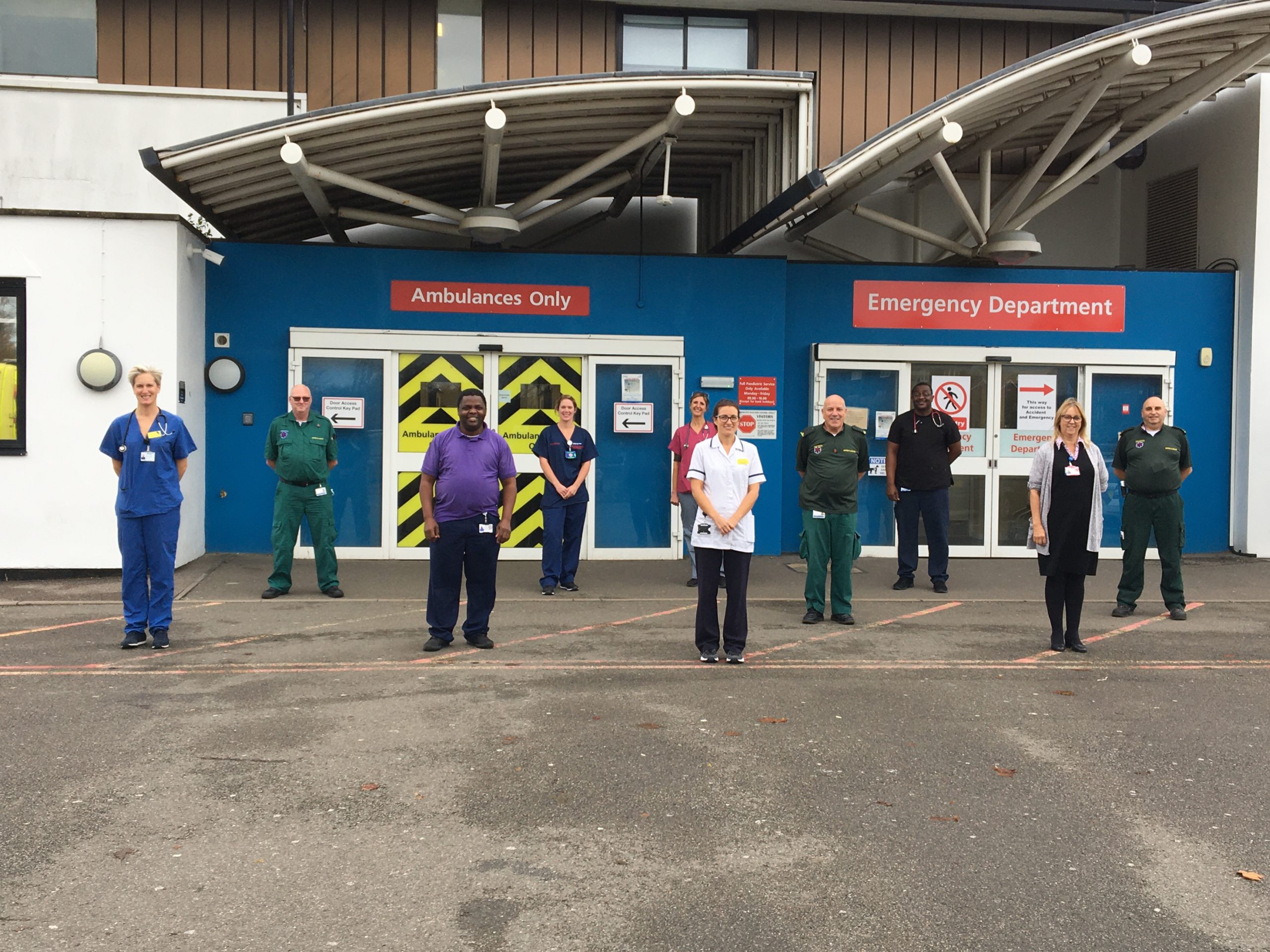 Maidstone and Tunbridge Wells NHS Trust's Emergency Department has been crowned the South East Regional Winner in The Excellence in Urgent and Emergency Care Award category of the NHS Parliamentary Awards 2020.
The department will now go head to head with other winners from across the country to be judged by a national panel made up of senior leaders representing staff and patients, for the chance to win the prestigious national award which will be presented at a special ceremony in the House of Commons on the 7 July 2021.
MTW NHS Trust, which operates Emergency Departments at Maidstone Hospital and Tunbridge Wells Hospital, was nominated for the award by MP Helen Grant for the considerable improvements made by the department to support patient and staff care during the Covid-19 pandemic.
The key areas of focus/benefits have been:
Ensuring patient safety and experience by setting up a front door streaming team on both sites 24/7 to assess patients in order to stream patients appropriately.
Redesigning both Emergency Departments using outpatient space and moving paediatric patients to a safer environment, putting up walls to segregate areas to establish green (non Covid) / amber (low risk Covid) / red (Covid positive) pathways to ensure all patients and staff are safe.
Focusing on improved discharge planning across the system to provide robust flow ensuring there is no increase in length of stay for inpatients, working with external agencies to discharge in a timely and safe way.
Improved system working relationships with community agencies by regularly communicating with them and ensuring patients, where clinically appropriate, are re-directed to other services such as Minor Injury Units, Pharmacy stores or their GP.
Creating dedicated side rooms across the Trust for COVID positive patients.
Team working and improved communication with staff including a Chief of Service led Team Brief circulated on a regular basis to give clinical and organisational guidance to staff as well as daily huddles with clinical and operational leaders.
Focusing on staff welfare and increasing the number of staff break out areas.
Continuing to see and either admit or discharge more than 95% of patients attending the emergency departments within the four hour national standard. For the last year it has been one of the best performing trusts in the country for emergency care.
Chief of Service for the Medicine and Emergency Care Division, Dr Laurence Maiden, Consultant Physician and Gastroenterologist, said: "This award category seeks to celebrate the amazing work of our emergency care services across the country so we are incredibly proud of making the official shortlist.
"It has been a difficult year and the pandemic has seen the staff working in the emergency departments at MTW step up to the challenge adapting work spaces and work practices to ensure patients are provided with the very best possible care and that they are treated safely at all times, as well as keeping staff safe.  This has been evident in all areas throughout the Trust and I'm extremely proud of the team.
"Winning the south east award demonstrates that all their hard work and dedication has not gone unnoticed and it has certainly helped to give them a real morale boost."
The coronavirus pandemic, the greatest public health challenge in the NHS history, prompted a record number of nominations (up by more than 20% compared to 2019) from MPs across the country who sought to shine a light on the dedication of nurses, midwives, GPs, physios, pharmacists, healthcare assistants, porters, cleaners, and countless other staff who have contributed to the unprecedented response.
The judges, drawn from across the NHS, selected 10 regional winners selected from over 107 nominations, one in each of the 10 categories:
The Excellence in Healthcare Award
The Excellence in Mental Health Care Award
The Excellence in Urgent and Emergency Care Award
The Excellence in Primary Care Award
The Future NHS Award
The Health Equalities Award (New)
The Care and Compassion Award
The Wellbeing at Work Award (New)
NHS Rising star (New)
The Lifetime Achievement Award
Vaughan Lewis, South East NHS England and NHS Improvement Medical Director, said: "I was impressed by the high standard of all entries from the South East this year and choosing between the dozens of teams and individuals who all go above and beyond, to go forward and represent our region, has been incredibly difficult. I wish our champions the best of luck in the national heats and will be rooting for them on the day."
The full list of regional winners can be found at http://nhsparliamentaryawards.co.uk/shortlist